The Chinese Communist Party (CCP) has been widely promoting a police-developed anti-fraud app that functions as spyware since March, residents described as they explained the degree of invasion the app allows on their phones.
The app, known as the National Anti-Fraud Center, masquerades as a protective system for Chinese citizens, but instead provides direct access to private content on users' phones.
In a Sept. 15 report, the Chinese Epoch Times interviewed multiple individuals who had installed the app. One Beijing resident, surnamed Zheng, told The Epoch Times that the app tracks and monitors citizens, preventing them from access to overseas websites.
He said the Changping district police branch required students' parents to install the app in the name of safeguarding personal information and property security. They also set a deadline for the download and required parents to report afterward to teachers in charge of their children.
While speaking over the phone to The Epoch Times, Zheng said the app flagged the internet call as potential fraud.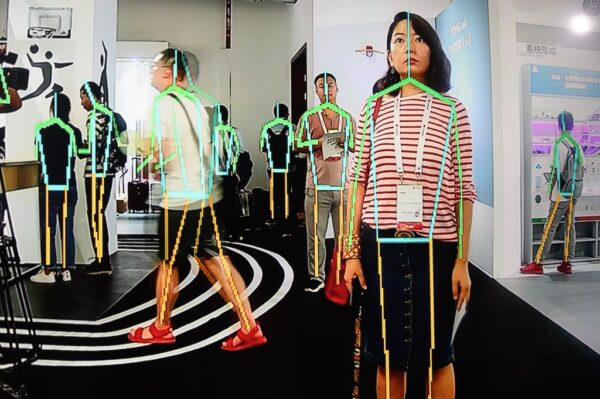 In Henan Province, a resident surnamed Leng also said in an interview with The Epoch Times that a local school asked his child to download the tool. He called it "an omnipresent spying eye" on citizens.
Users have to provide their real names, full home addresses, ID numbers, face recognition, and consent to 29 requests by its developer—the Criminal Investigation Department under China's ministry of public security—before it works, some Chinese users said in April.
In central China's Hubei Province, a parent surnamed Wu with a similar story said the app is barring citizens from reaching foreign media outlets and pro-democracy organizations, which the CCP labels "overseas hostile forces."
"It issues warnings upon access to software bypassing the CCP's Great Firewall and foreign social media platforms like Telegram," Wu said."It blocks citizens from knowing truths."
Along with blocking content, the app requires permission for modifying system configurations, editing and deleting content in USB storage devices, accessing contacts, call logs, messages, images, videos, phone status, and identification.
As of Sept. 16, The Epoch Times found the official app had ranked as the No. 1 downloaded for the sixth day, according to Chinese app tracker Qimai. Despite its popularity, it had a score of 2.5 out of 5 and a thumbs-up percentage of 40, based on 84,925 comments available at the time.
Luo Ya contributed to this report.