At a rare press conference on July 29, Beijing's highest-level agency for managing Hong Kong affairs reiterated its support for the city's top leadership in its handling of ongoing mass protests, while condemning the protesters' actions.
Large-scale demonstrations against a controversial extradition bill that would allow mainland China to seek extradition of criminal suspects have entered their ninth week.
This past weekend, Hong Kong police again clashed with protesters, firing tear gas, rubber bullets, and sponge grenades into crowds, resulting in 40 injuries, according to the city's hospital authority.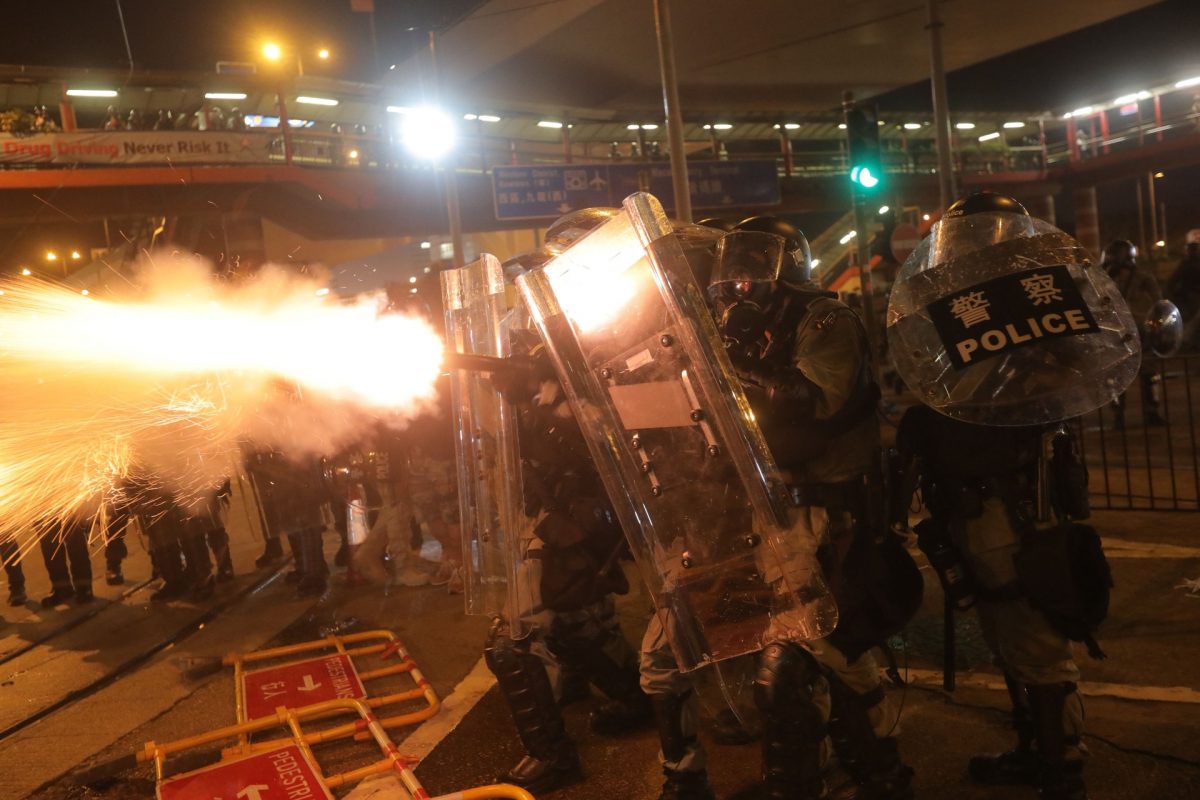 At a press conference in Beijing, Yang Guang, spokesperson for the Hong Kong and Macau Affairs Office, an agency under China's cabinet-like State Council, slammed Hong Kong protesters as "radicals" who "deliberately create violent incidents," saying that they "firmly support" the administration under Carrie Lam, the city's top leader.
It was the first press briefing the agency has held since its founding in 1997, when Hong Kong was transferred back to China's sovereignty from British rule under an agreement that the region would retain a high degree of autonomy. However, in recent years, a growing number of Hongkongers have complained of China's increasing encroachment on the city's affairs.
Protesters have demanded that Lam step down due to her failure to listen to their demands, which include a full withdrawal of the bill. Amid public pressure, in mid-June, Lam announced that the bill was indefinitely suspended but stopped short of a full retraction.
Hong Kong civil groups and international rights groups such as Amnesty International have also condemned local police for using violent tactics to disperse protesters from the streets.
Yang did not address these concerns in his remarks, instead praising the Hong Kong police for "strictly enforcing the law," and claiming that protesters "seriously damaged Hong Kong's prosperity and stability."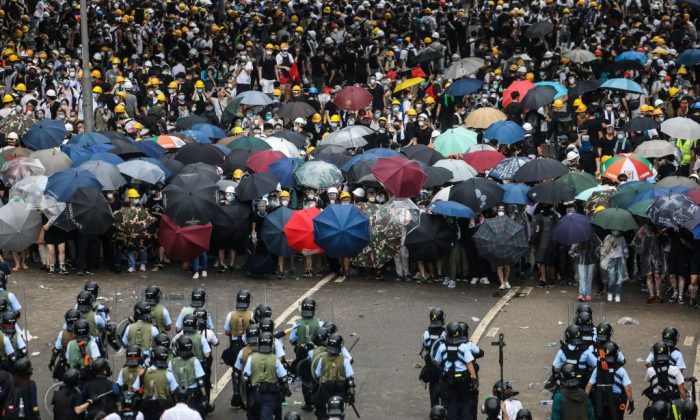 Critics Fire Back
Yang's remarks were quickly rebuked by Civil Human Rights Front (CHRF), the main organizer behind recent extradition bill protests, as well as the city legislature's pro-democracy camp—both of whom held press conferences soon after.
Jimmy Sham, CHRF's convener, said that the Beijing press conference was a "40-minute waste of time," as the State Council failed to exercise its right to remove Lam, whose dereliction of duty had caused the current chaos in Hong Kong.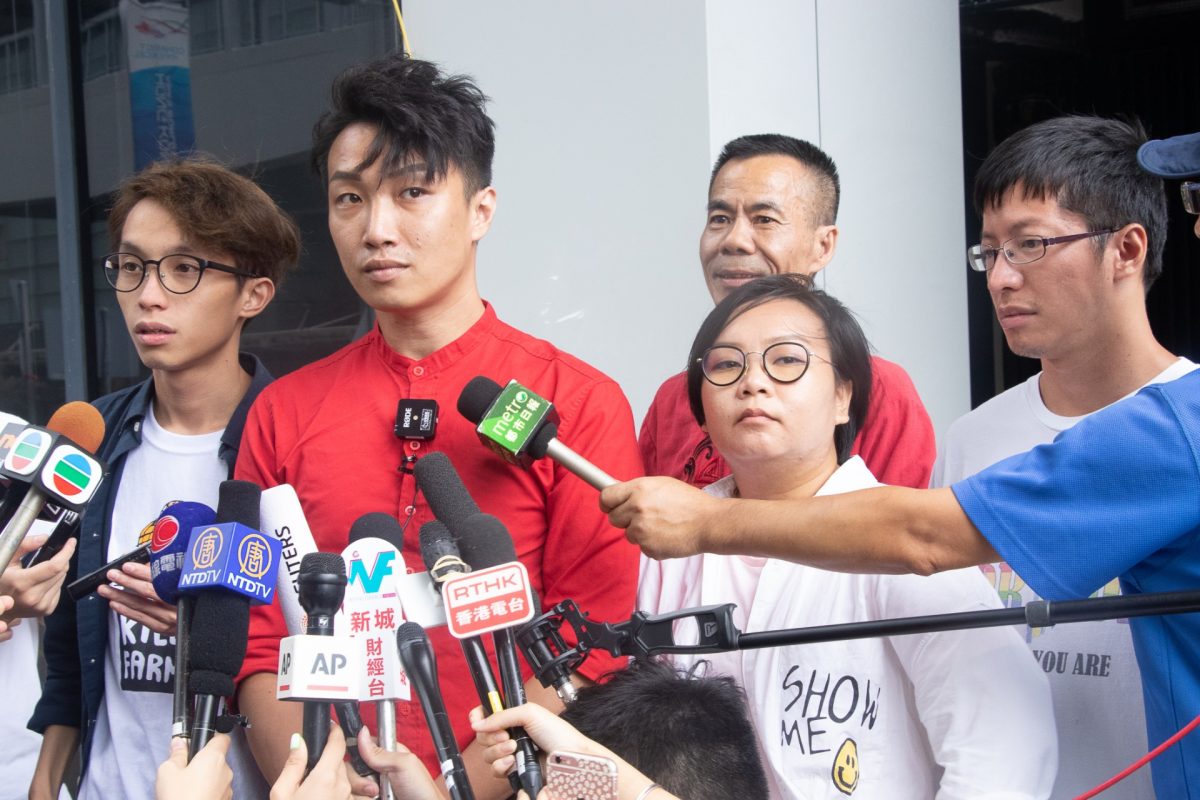 In response to Yang's criticisms of Western governments that have released statements sympathetic to Hong Kong protesters, CHRF rebutted that as Hong Kong is "an international metropolis and a world's financial center, and with a vast amount of foreign investments as well as people from different nationalities and ethnicities residing in Hong Kong, other governments have the right to voice their opinions regarding Hong Kong affairs and the safety of their citizens," it said in a statement.
Since June, several governments and their officials have expressed concern about the extradition bill, urging China to respect Hong Kong's autonomy. The European Parliament adopted a resolution on July 18 calling for "appropriate export control mechanisms" to restrict crowd control equipment exported to Hong Kong, while the U.K. stated that they would discontinue export licenses for such equipment to Hong Kong owing to "concerns raised on human rights and fundamental freedoms."
At a press conference, pro-democracy lawmaker Claudia Mo called Beijing's remarks a "futile attempt" to restore social order in Hong Kong. She said Beijing's condemnations could only "add fuel to the fire" and lead to further social polarization.
"Beijing officials don't understand (or don't want to understand) Hong Kong's public sentiments … and will not be helpful in solving the political and governance crisis," Mo also wrote in a Facebook post.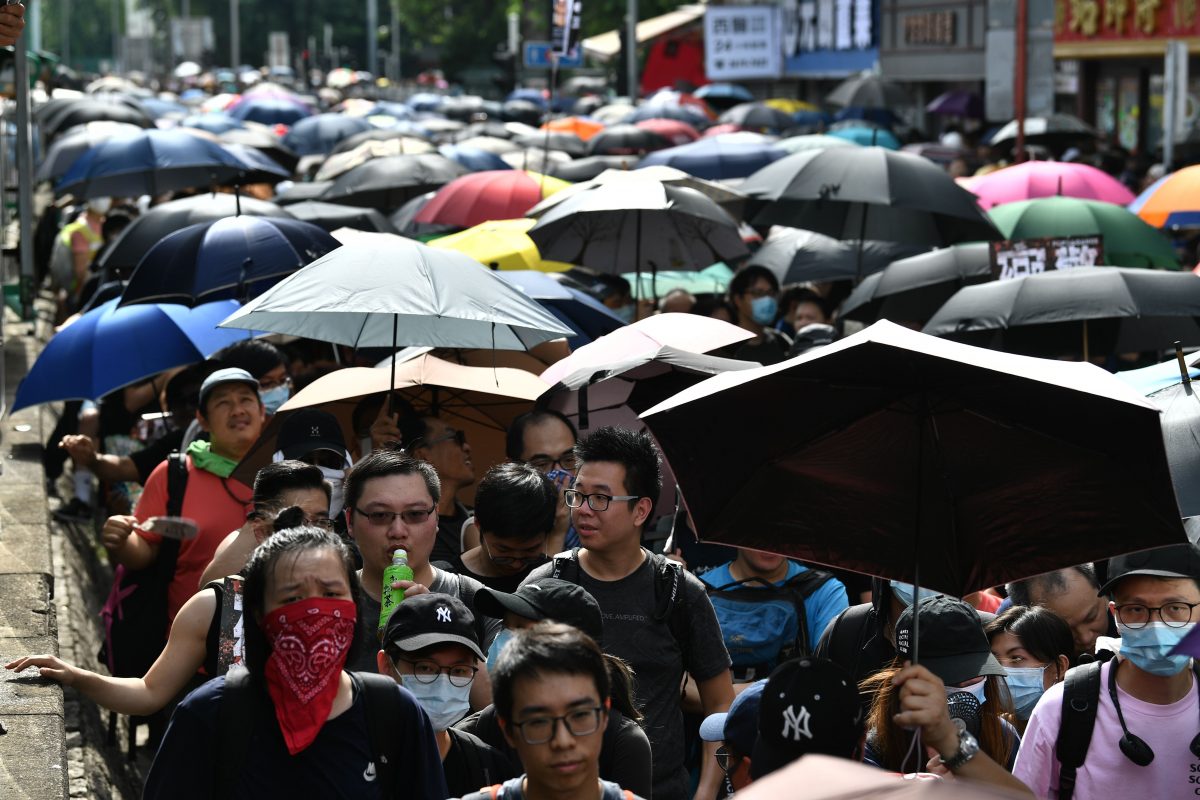 Political Dilemma
U.S.-based political commentator Tang Jingyuan said that the rare press conference was a signal that the Hong Kong government is losing control over the political crisis as a result of the extradition bill. Thus, the Chinese regime is scrambling to deter future escalation of conflicts and save face by making prominent public remarks. But Tang said the outcome may not be as desired.
"They [Chinese Communist Party] have shoved all the responsibility onto the protesters and completely distorted the cause and effect—there's no way that the Hong Kong populace would concede to it," Tang said in an interview.
Tang explained that Yang's remarks blamed protesters for causing chaos, but it was Beijing's failure to uphold Hong Kong's autonomy that led them to dissent. "What led to Hong Kong public to fight was actually Beijing's disruption of the 'one country, two systems' policy," referring to the model by which Beijing promised to govern Hong Kong post-1997.
He added that many Hongkongers see the extradition bill as the latest example of China's incremental erosion of the city's judicial independence and autonomy.
"Because of incidents like this, there has been long-suppressed anger in Hongkongers' hearts, which have now burst out and ignited the protests."
Last week, hundreds of civil servants signed open letters in support of protesters. Tang said this indicates that even people within the Hong Kong administration are standing up against the leadership's failure to address protester demands.
A group of civil servants plans to hold a rally on August 2 in support of protesters. "When we take off our uniforms, public servants are also [ordinary] Hong Kong people," the group said in a Facebook post.