The Chinese Communist Party announced on Tuesday the crimes committed by Peng Bo, former deputy director of both its internet censorship agency and its Gestapo-like secret police office, who was sacked five months ago in March.
"Peng Bo's ideals and beliefs collapsed, and he had been disloyal to the party, deviated from the Party Central Committee's decisions on the online public opinion struggle, [and] gave up on positions taken to manage the internet," the Central Commission for Discipline Inspection (CCDI), the Chinese Communist Party's (CCP) anti-corruption watchdog, said on its website on Aug. 17. "[Peng] engaged in superstitious activities … and illegally received large amounts of property."
The 64-year-old's case is being closely watched by Chinese because of the special positions Peng held in the party.
The announcement described Peng's title as the deputy director of the Central Leading Group on Preventing and Dealing with Cults, a Gestapo-like security agency under both the CCP Central Committee and the State Council.
The group, also known as the "610 Office," was established on June 10, 1999, and was tasked with the sole mission of implementing the persecution and eradication of Falun Gong, a spiritual practice that teaches the values of truthfulness, compassion, and forbearance.
As a secret arm of the regime, the 610 Office doesn't have an official website; it's difficult for the public to know who works for the office from public information.
But the office has gained notoriety. Accumulating evidence shows that the office has the power to leverage the forces of the CCP's national security, public security, and judicial resources to detain and torture Falun Gong practitioners all around the country.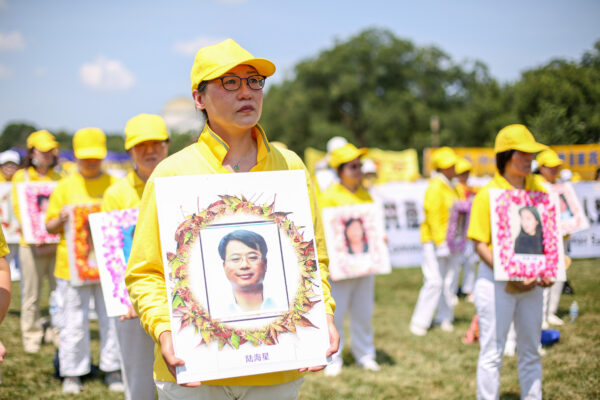 The announcement also noted Peng's prior position as deputy director of the Chinese Cyberspace Administration (CAC)—China's central internet regulator.
The Chinese regime heavily censors the internet and social media platforms for content not in alignment with party policies or which challenge the party-approved version of history or current events as presented in state media, such as the party's tight control over religious expression.
The CAC provides direction as to what is permissible expression for each level of government, internet companies, and the internet trolls that the party uses to further capture public opinion.
Before his appointment at the CAC, Peng worked for the Beijing Youth Daily, operated by the Beijing city government; the financial newspaper China Industrial and Commercial Times, owned by the CCP's chamber of commerce; the China Youth Press, a subsidiary of the Communist Youth League Central Committee; and the propaganda bureau of the CCP Central Committee.
Along with being expelled from the ruling party, Peng has been stripped of all pay and benefits and is being referred for criminal prosecution for numerous violations of discipline and on suspicion of bribery, the CCDI said.
The announcement didn't give any examples or details of Peng's crimes.
The Associated Press contributed to this report.