Commentary
The success of China's Pakistan investments depends on strengthening relations with the Taliban.
The China Pakistan Economic Corridor (CPEC) is a series of initiatives, similar to the rest of the Belt and Road Initiative (BRI), including infrastructure, transportation, energy, raw materials, telecommunications, and banking. CPEC and the Maritime Belt and Road connect China with Pakistan's Gwadar Port, which will facilitate shipments of petroleum from Iran to China. Additionally, China and Pakistan had plans in place to expand CPEC to include 12 border markets with Afghanistan. In total, the value of CPEC is estimated at $62 billion.
Since the United States announced its withdrawal from Afghanistan, terrorist attacks in Pakistan have increased, particularly against CPEC projects. Some experts feel that the success of CPEC and of the BRI, in general, is dependent on stability in Afghanistan and an accompanying cessation of terrorist attacks in Pakistan. Sindhi separatists have combined forces with the Baloch Liberation Army to attack CPEC projects, as has the Tehrik-i-Taliban Pakistan (TTP), the Pakistani Taliban. Chinese workers were targeted in a terrorist attack against a CPEC hydropower project in the TTP's traditional stronghold, Khyber Pakhtunkhwa Province. TTP also carried out an attack on a hotel in Quetta, the provincial capital of southwestern Balochistan Province, targeting the Chinese ambassador.
Jaish-e-Mohammed (JEM) is yet another terrorist organization that is active in the region. JEM has close ties to the Taliban and is believed to have had funding from Osama bin Laden. The Chinese regime blocked efforts by the United States and India to blacklist JEM chief Masood Azhar. The United States and several allied nations had asked the U.N. Security Council to subject Azhar to an arms embargo, travel ban, and asset freeze, but China placed a "technical hold" on the motion. JEM is known to have attacked Indian targets, but has not been closely linked to attacks on Chinese assets. The group, which has ties to al-Qaeda, was accused by Pakistani authorities of having killed U.S. journalist Daniel Pearl in 2002, as well as perpetrating two assassination attempts on former President Pervez Musharraf in 2003. It is possible that the Chinese Communist Party's (CCP's) support of JEM in the Security Council was an attempt to maintain good relations with terrorist groups in order to preempt attacks on Chinese assets.
With the loss of U.S. control in Afghanistan, it is expected that the TTP and other terrorist groups will become emboldened, carrying out more attacks in Pakistan. In July, Chinese workers at the Dasu hydropower project were killed in a bomb attack. In August, a motorcade, carrying Chinese workers was attacked by a suicide bomber. Chinese officials have blamed the attacks on the Pakistani Taliban (TTP).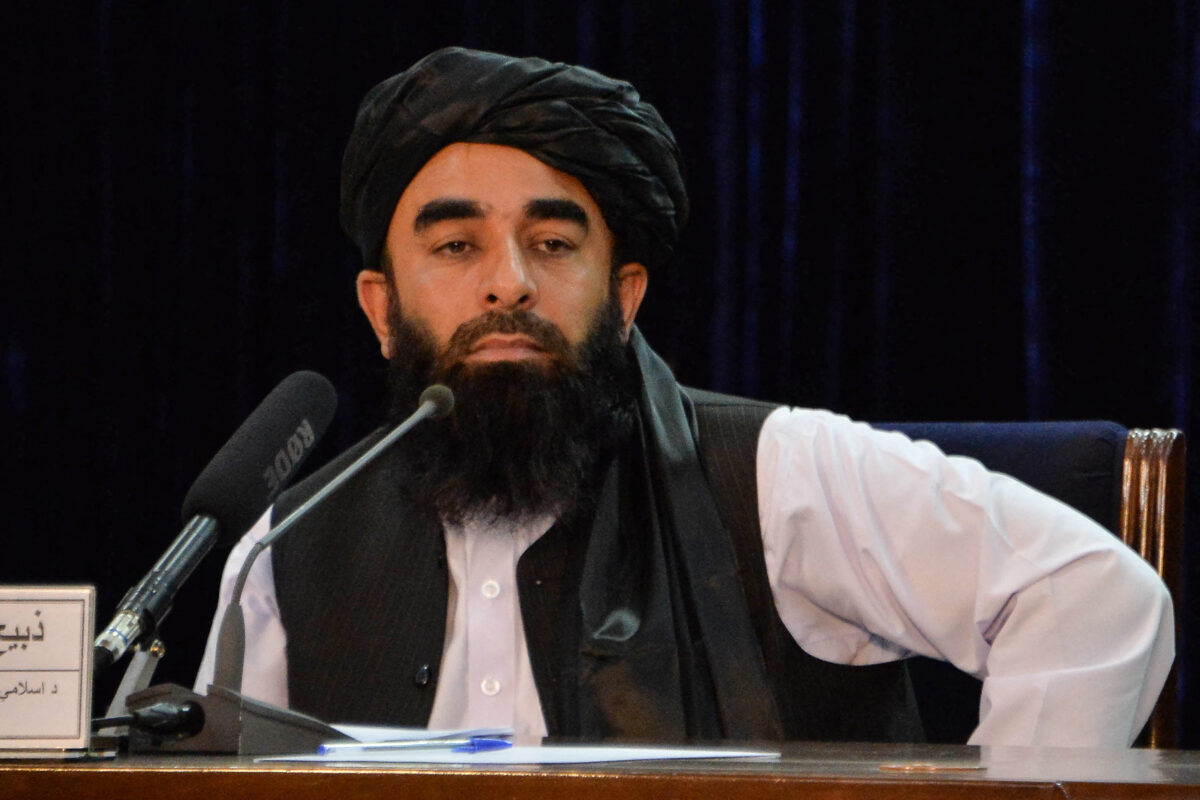 Defense experts see three possible outcomes to the U.S. withdrawal from Afghanistan. The situation may end in a negotiated resolution, a civil war, or a wholesale Taliban takeover. Regardless of which outcome, it seems that the Taliban will emerge as the rulers of Afghanistan. Consequently, Beijing is poised to further cement relations with the Taliban, in order to secure their Pakistan investments. Meanwhile, the strength and stability of a Taliban-ruled Afghanistan will depend largely on the funding they receive from abroad, as well as their political relationship with primary actors—China, Pakistan, and the United States.
Officially, the Afghanistan Taliban have said that they will not harbor terrorist groups attacking other countries, such as China and Pakistan, but it is known that TTP members have taken refuge in Afghanistan, launching attacks into Pakistan. As Chinese investment in Pakistan has increased, the CCP has pushed Pakistan's government to engage with terrorist groups. At the same time, the CCP wants increased stability in Afghanistan, as they believed that instability in Afghanistan increases the risk of attacks on Chinese projects.
China's Xinjiang region shares a border with Afghanistan. Beijing fears Taliban support for separatists in Xinjiang. Chinese security officials have already accused the Taliban of aiding Uyghur militants, including the East Turkestan Islamic Movement (ETIM), which carried out several terrorist attacks in the early 2000s. Believing that the Taliban's co-founder Mullah Abdul Ghani Baradar may become the next president of Afghanistan, Chinese Foreign Minister Wang Yi told him that he should cut ties with ETIM.
On the fate of Afghanistan, Wang has said that he hopes for a "soft landing." At the end of the day, the CCP's main concern in geopolitics is to maintain stability of the regime and safety at home, while securing its investments abroad. Beijing's objectives could best be achieved through a peaceful transition of Afghanistan's government and a quick return to a relatively stable situation in the country. Consequently, China has never been as concerned as the United States and other international actors about whether the country was ruled by the Taliban or some form of the democratically elected government. For this reason, Beijing has repeatedly engaged with the Taliban, diplomatically. Last month, a high-level Taliban delegation was welcomed to China. At present, China is seeking reassurance that the Taliban will neither support terrorist activity in Xinjiang, nor threaten China's economic interests in Afghanistan and Pakistan.
For at least a decade, China has contemplated economic projects in Afghanistan, largely related to copper and oil. As of 2020, Chinese companies had won contracts in the amount of $110 million, but the country's instability prevented those projects from ever coming to fruition. While the Chinese regime is expected to cooperate with a Taliban-led government and may complete these and other projects, it is unlikely to make significant additional investments.
Afghanistan is a medium-sized landlocked country of about 38 million people, with 47 percent of those who live below the poverty line. Even with the Taliban in power, resistance fighting may continue, maintaining enough instability that the country will remain unattractive to Chinese investors. Regardless of direct investment, Afghanistan is still crucial to maintaining security and safety in Xinjiang, as well as to maintaining Chinese investments in Pakistan.
Pakistan and Tajikistan both share a border with China and are both members of the Shanghai Cooperation Organization (SCO), where Afghanistan is an observer. This means that these countries are already poised to work together. China will most likely increase its security cooperation with Tajikistan, for fear of the Taliban attacking that country and threatening its Belt and Road projects or causing instability in central Asia and Xinjiang.
In order to avoid violence and to maintain regional stability, Pakistan and China will have to work together on the Afghanistan issue. This will naturally serve to strengthen the relationship between the two countries, possibly squeezing out India and the United States. It will also encourage continued Chinese investment in Pakistan while creating an incentive for Pakistan to support Chinese initiatives in Afghanistan.
Views expressed in this article are the opinions of the author and do not necessarily reflect the views of The Epoch Times.