The Victorian state government has accused Prime Minister Scott Morrison of having double standards in a strong statement made shortly after the announcement of the federal COVID-19 financial support package.
Under a joint federal and state support package, the disaster COVID-19 payment was increased by $50-$100 per week for people in New South Wales, depending on the number of hours lost cause by lockdowns.
"Everyone in Australia believes people in Sydney and NSW deserve every possible support as they battle a second wave and a long lockdown," a Victorian government spokesman reportedly said. "But Victorians are rightly sick and tired of having to beg for every scrap of support from the federal government.
The spokesman added that their government felt it had to resort to shaming the federal government into providing income support during the lockdown last month.
"It shouldn't take a crisis in Sydney for the Prime Minister to take action, but we are seeing the same double standard time and time again," the spokesman said. "His job is not to be the Prime Minister for NSW."
Treasurer Josh Frydenberg denied Victoria's accusation that New South Wales was getting more than Victoria and said its government was playing politics and being "petulant and childish."
"The facts tell a very clear story—what we offered NSW for the first two weeks of the lockdown is exactly what Victoria received," Frydenberg told ABC radio.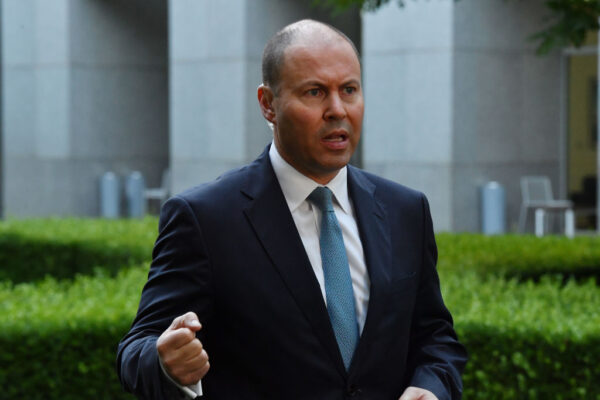 He said when Victoria went into an extended lockdown last year, the state received more financial support per capita under JobKeeper compared to what NSW will be getting.
"NSW is going through an extended lockdown, and we're now going into its fourth week … Victoria's lockdown [from May] went for two weeks, and so the actual support is of a different nature," Frydenberg said.
It was also pointed out that Victoria had rejected the federal offer to share the cost of the financial support package in a 50-50 split, something that NSW had agreed to do.
The prime minister also dismissed the accusations saying the federal government had provided the state three-quarters of a billion dollars in support for months on end "without request" during its extended lockdown last year.
"NSW is now going into week four of a lockdown, and that means the challenges are escalating," Morrison told Nine. "What I announced yesterday is exactly what every other state and territory would get in a week four of a lockdown."
However, the Victorian spokesman said NSW would have received support faster if the federal government had worked on a framework during their two-week lockdown.
"If they had bothered to think about this at the time and work with Victoria, they'd already have had a practical framework in place when NSW went into lockdown, and more people would have got the support they need earlier," the spokesman said.