SURREY, British Columbia—Extreme weather continues to plague British Columbia as high winds, flooding, and mudslides lash the province for a third day, choking travel in and forcing evacuations, although the rains are expected to subside on Nov. 16.
Traffic in and out of Greater Vancouver is at a standstill as mudslides have struck five major highways outside of the region's Fraser Valley.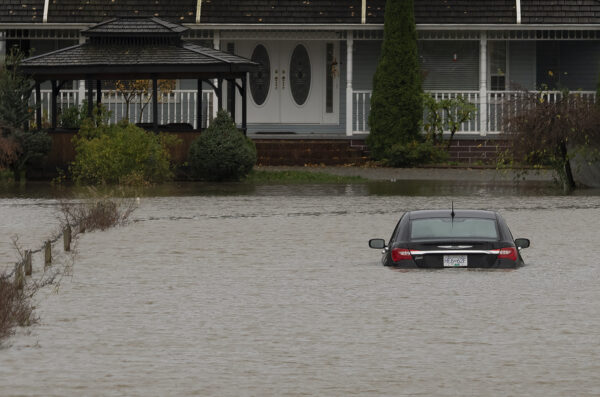 Highway 1 and Highway 7 west of the community of Hope have both been closed since Nov. 14, stranding commuters and commercial vehicles in the town, which has also experienced flooding and frequent power outages.
Three other highways leading out of Hope have also been closed since then because of mudslides, further isolating residents, without any projections on when the routes may open.
On Highway 7, an estimated 150 motorists were stranded in between two different mudslides as crews worked to rescue them into the evening of Nov. 15. B.C. Emergency Health Services reported two people have been airlifted to hospital, while several others who are awaiting rescue have taken refuge at a local campground.
Fifteen kilometres south of Lillooet in the Central Interior, a similar mudslide trapped dozens of motorists until a rescue team brought them to safety.
North of Hope in the Nicola Valley, the entire city of Merritt was issued an evacuation order to escape oncoming floods from the surging Coldwater River and its feeder creeks. Merritt's sewage treatment plant has been breached by the flood waters and is now inoperable.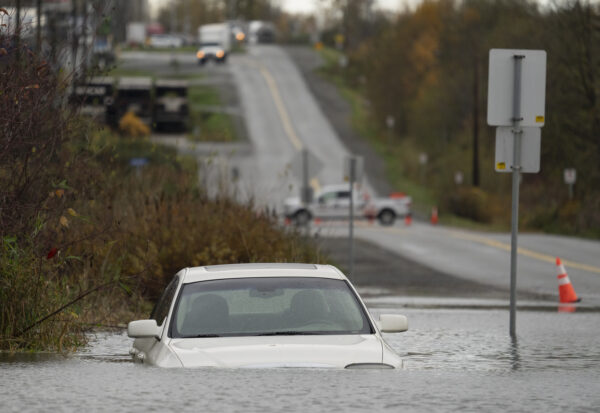 "Merritt is and will remain strong. At this time, we need everyone to proceed in a calm and orderly manner to safe locations in nearby cities," said Mayor Linda Brown.
"For your own safety, you must now leave Merritt for the time being. Please offer help to your friends, families, and neighbours, drive safely, and take care of yourselves. We will meet each other again, in our homes where we belong."
There were also evacuation orders in other Southern Interior towns on Nov. 15, including in Princeton, Cache Creek, Ashcroft, Spences Bridge, and Lytton. This is the second evacuation order in 2021 for Lytton, which faced a devastating fire in the summer that destroyed much of the village.
Landslides hit roads and highways outside several other BC communities including Fernie, McLeese Lake, and Quesnel.
Meanwhile, cities in the Lower Mainland struggle to cope with local flooding and power outages. The communities of Chilliwack, Aggassiz, and Abbotsford have issued their own states of local emergency to deal with the crisis. Abbotsford has closed its schools as part of its emergency order.
Flooding also affected much of southern Vancouver Island, closing several roads and highways along the east coast between Victoria and Nanaimo.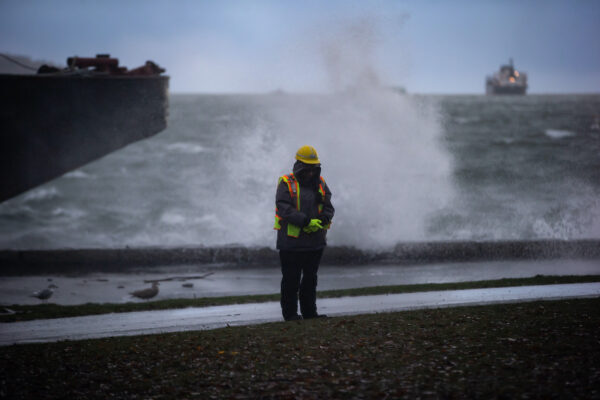 In a statement on Nov. 15, B.C. Deputy Premier and Minister of Public Safety Mike Farnworth described the province's flooding and evacuations as "dynamic."
"The province has been in continual contact with local governments and working to support those affected," he said.
"To everyone dealing with this challenging incident, everyone keep working together, take care, and stay safe."
While the rain is forecast to ease beginning on Nov. 16, high winds are predicted to strike in the aftermath, and parts of B.C. will be hit with heavy snowfalls.
Bill Blair, the federal minister of emergency preparedness, said the federal government is monitoring the situation and can assist if necessary.
"We will always be there for Canadians in need, and are closely monitoring the situation in Southern B.C.," Blair said. "We have been in touch with our provincial counterparts and stand ready to support British Columbians if needed."