Baltimore Police issued a shelter in place warning for South Baltimore after a hazardous materials (hazmat) leak at a plant in the Fairfield area, according to reports on Monday morning.
Residents in 21060, 21225, and 21226 ZIP codes have been asked to stay inside, the Baltimore Sun reported.
"Due to @BaltimoreFire activity, residents in 21060 21225 & 21226 are being asked to shelter in place, close windows & limit time outside," Baltimore officials tweeted at 11:17 a.m. local time. In a 1 p.m. update, the shelter in place was still in effect, Baltimore emergency officials stated.
A cloud of chlorosulfonic acid (also know as chlorosulfuric acid) leaked through a valve at Solvay Industries on Fairfield Road, it was reported.


A hazmat team is now inside the plant and is shutting off the valve, Fire Department spokesman Chief Roman Clark told the Sun.
Officials told WBAL-TV that the leak has been "secured."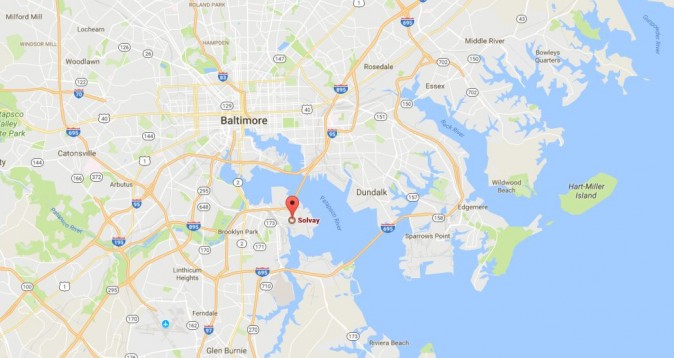 A WBAL helicopter pilot reported that a large plume of white smoke can be seen near the plant, adding that personnel in hazmat suits were readily seen.
According to the U.S. Centers for Disease Control and Prevention (CDC), chlorosulfonic acid is "very corrosive to the eyes, the skin, and the respiratory tract," while "inhalation of the vapor may cause lung edema." When in contact with water, chlorosulfonic acid can yield sulfuric acid and HCl.
It also "enhances combustion of other substances," and "many reactions may cause fire or explosion," the CDC stated. It also "gives off irritating or toxic fumes (or gases) in a fire," the agency added.
No injuries have been reported due to the leak, Clark said.
Anne Arundel County schools said that no schools have been impacted.
"No schools in area impacted by Baltimore chemical spill. Normal activities are continuing at all schools. Dismissals planned as normal," it tweeted.