Awesome Science (Episodes 4): Explore Zion & Yosemite
In this episode, Noah travels to the Southwest to explore Yosemite National Park and Zion National Park. He'll discover amazing evidence for the quick formation of the granite rocks at Yosemite during the Flood, the massive erosion of the granite, and also the quick accumulation of ice in the valleys from ideal conditions right after the Flood. At Zion Noah will explore evidence of how the massive sandstone layers were made during the Flood, then eroded during the sheet and channel erosion as the flood waters receded.
The Awesome Science series takes teens and adults on a field trip around the world to explore geologic and historical evidence which supports the Biblical record. The series is hosted by teenager, Noah Justice.
–
Can't wait for more? Watch more Awesome Science content here now: awesomescitv.com/epochtv
Want to purchase the DVD series or buy VOD? Click Here.
Get 10% OFF every purchase now, enter this coupon code at checkout: EPOCHTV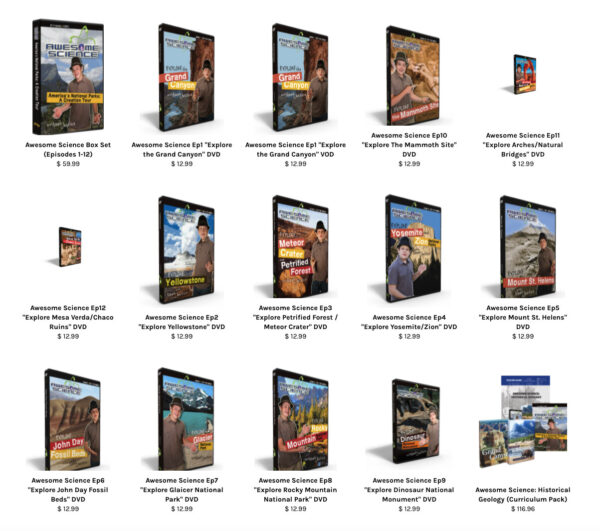 –
Follow EpochTV on social media:
Facebook: https://www.facebook.com/EpochTVus
Twitter: https://twitter.com/EpochTVus
Rumble: https://rumble.com/c/EpochTV
Gettr: https://gettr.com/user/epochtv
Gab: https://gab.com/EpochTV
Telegram: https://t.me/EpochTV
Parler: https://parler.com/#/user/EpochTV