Awesome Science (Episodes 3): Explore Meteor Crater & Petrified Forest National Park
In this episode, Noah travels to Arizona to explore two very odd geologic sites, petrified forests laid down beneath thin rock layers on the desert floor, and a large gouge on the sedimentary layers near the Grand Canyon. The first site reflects the catastrophic events during the Flood and its aftermath. The second site, under a hundred miles away, has helped scientists discover catastrophic processes around the world by bombardment of meteors (which are NOT responsible for the extension of the dinosaurs).
The Awesome Science series takes teens and adults on a field trip around the world to explore geologic and historical evidence which supports the Biblical record. The series is hosted by teenager, Noah Justice.
–
Can't wait for more? Watch more Awesome Science content here now: awesomescitv.com/epochtv
Want to purchase the DVD series or buy VOD? Click Here.
Get 10% OFF every purchase now, enter this coupon code at checkout: EPOCHTV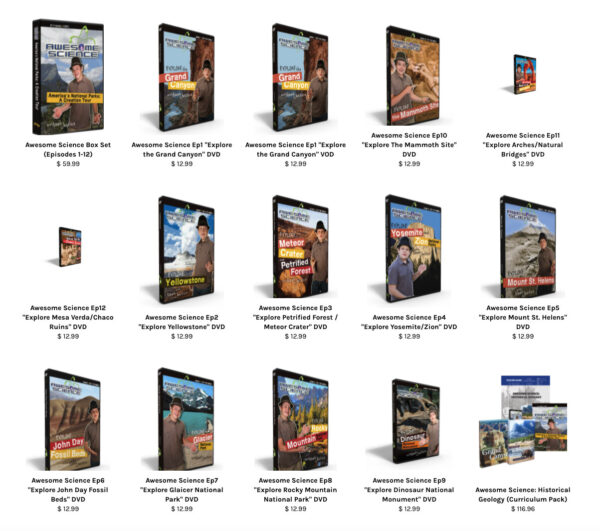 –
Follow EpochTV on social media:
Facebook: https://www.facebook.com/EpochTVus
Twitter: https://twitter.com/EpochTVus
Rumble: https://rumble.com/c/EpochTV
Gettr: https://gettr.com/user/epochtv
Gab: https://gab.com/EpochTV
Telegram: https://t.me/EpochTV
Parler: https://parler.com/#/user/EpochTV