Marvel unveiled concept art for some characters in The Avengers: Age of Ultron during Tuesday's (Mar. 18) Marvel: Assembling a Universe one-hour special.
Scarlet Witch (Elizabeth Olsen) and Quicksilver (Aaron Taylor-Johnson) are set to be the villains for the latest Avengers installment.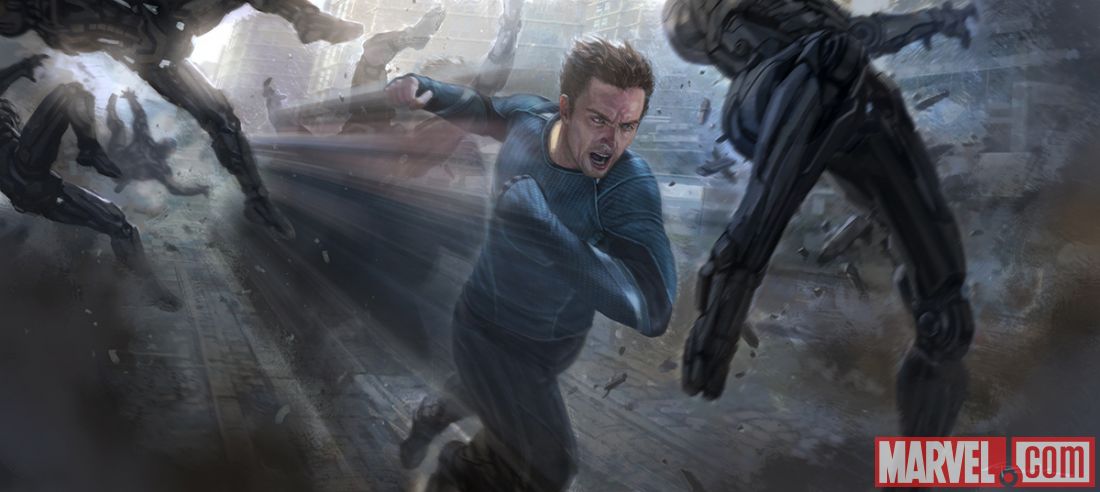 (Marvel Studios)
According to Marvel comic lore, the duo are suppose to be mutants, but the "mutant" film rights is currently held by Fox Studios, i.e. only Fox can call its Marvel characters "mutants." It has been speculated that Scarlet Witch and Quicksilver will be re-cast as
Inhumans
.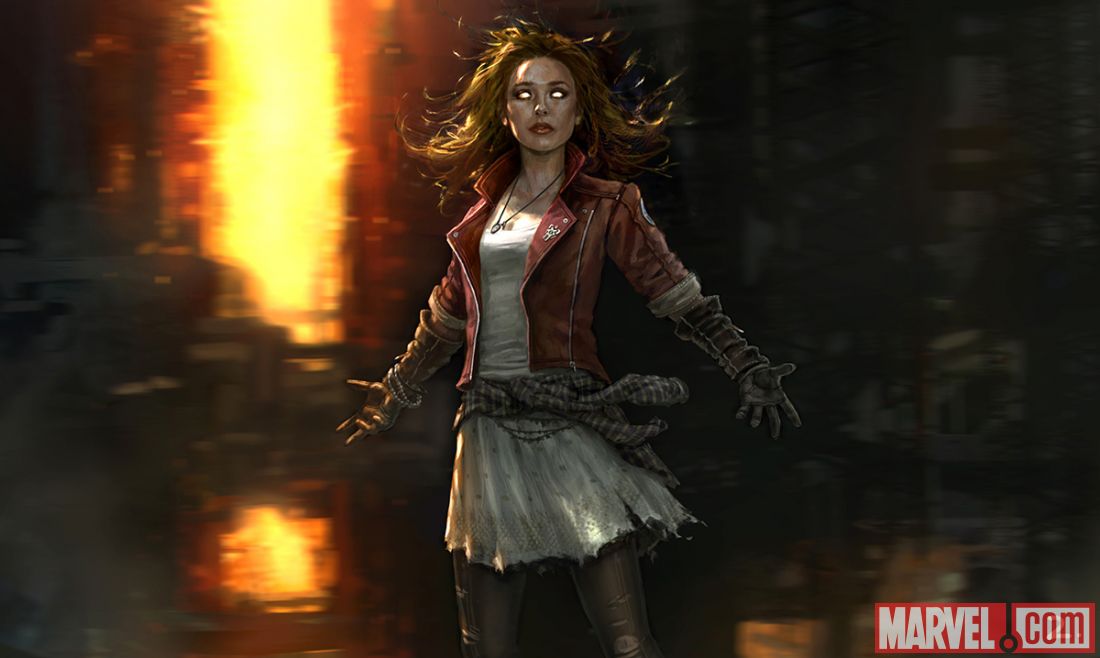 (Marvel Studios)
James Spader will play the villainous sentient robot Ultron and Paul Bettany will play Vision.
Also, Hulkbuster Ironman should be making a comeback, judging by the feature art. Hulkbuster Ironman, or an earlier variant of it, was last seen in Iron Man 3.

Age of Ultron is filming in Johannesburg, South Africa. As Scarlett Johansson is pregnant, filming of her scenes will be fast-tracked. According to the feature art, Johansson's Black Widow character is likely to get some screen time with the Hulk.

(Marvel Studios)
The Avengers: Age of Ultron will premiere May 1, 2015.