DETROIT—The United Auto Workers union announced on Sept. 15 that its roughly 49,000 workers at General Motors plants in the U.S. would go on strike just before midnight because contentious talks on a new contract had broken down.
About 200 plant-level union leaders voted unanimously in favor of a walkout during a meeting Sunday morning in Detroit. Union leaders said the sides were still far apart on several major issues and they apparently weren't swayed by a GM offer to make new products at or near two of the four plants it had been planning to close, according to someone briefed on the matter.
It's still possible that bargainers could return to the table and hammer out an agreement, but union spokesman Brian Rothenberg said at a news conference that it would be unlikely because it is hard to believe that the bargainers could resolve so many issues before 11:59 p.m.
GM on Friday offered to build a new all-electric pickup truck at a factory in Detroit that is slated to close next year, according someone who spoke to The Associated Press on the condition of anonymity because that person wasn't authorized to disclose details of the negotiations, which hadn't been released to the public. The automaker also offered to open an electric vehicle battery plant in Lordstown, Ohio, where it has a plant that has already stopped making cars. The new factory would be in addition to a proposal to make electric vehicles for a company called Workhorse, the person said.
It's unclear how many workers the two plants would employ.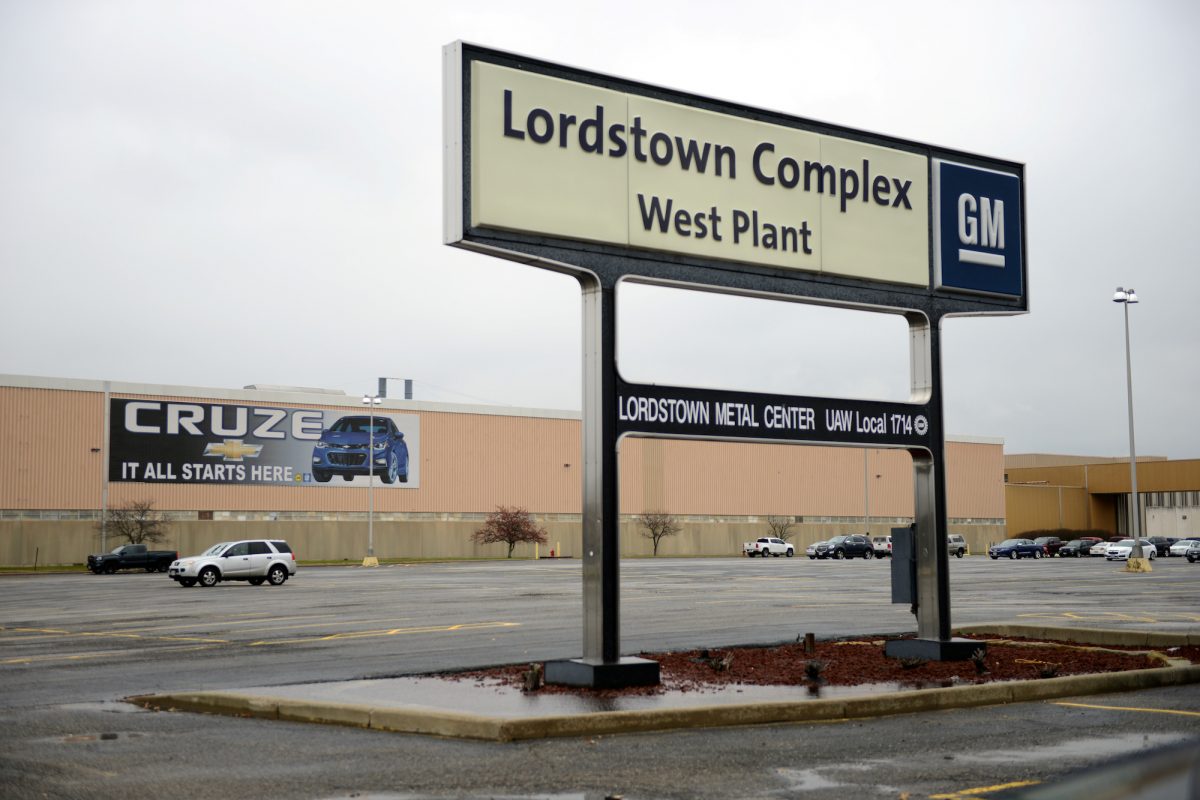 In a statement, GM also said the offer made to the union on Saturday included more than $7 billion in U.S. factory investments and the creation of 5,400 new positions, a minority of which would be filled by existing employees. GM would not give a precise number. The investments would be made at factories in four states, two of which were not identified.
The statement also said the company offered "best in class wages and benefits," improved profit sharing and a payment of $8,000 to each worker upon ratification.
The announcement came hours after the union let its contract with GM expire Saturday night.
On Saturday, Dittes, the union's chief bargainer, said in a letter to GM members that after months of bargaining, both the union and GM were far apart on issues such as wages, health care, temporary employees, job security and profit-sharing. The letter to members and another one to GM were aimed at turning up the pressure on GM negotiators.
A strike would bring to a halt GM's U.S. production, and would likely stop the company from making vehicles in Canada and Mexico as well. That would mean fewer vehicles for consumers to choose from on dealer lots, and it would make it impossible to build specially ordered cars and trucks.
The strike would be the union's first since a two-day work stoppage at GM in 2007.
By Tom Krisher