Austin Reaves, "AR15," was heroic in making a last-second 3-pointer with .9 seconds remaining in overtime; giving the visiting Los Angeles Lakers, the victory over the Dallas Mavericks 107–104 on Wednesday.
LeBron James scored 24 points leading the Lakers to win their third straight win; he was 9 of 19 from the floor, 4–9 three-pointers, and added three rebounds and five assists.
Russell Westbrook scored 23 points, 10 rebounds, and nine assists; while Anthony Davis scored 20 points with 12 boards and two assists in returning after a two-game absence.
Jalen Brunson led the Mavericks with 25 points. Kristaps Porzingis scored 23 points and had 12 rebounds, and Tim Hardaway Jr. added 20 points and nine rebounds.
Dallas star guard Luka Doncic missed his third straight game with left ankle soreness.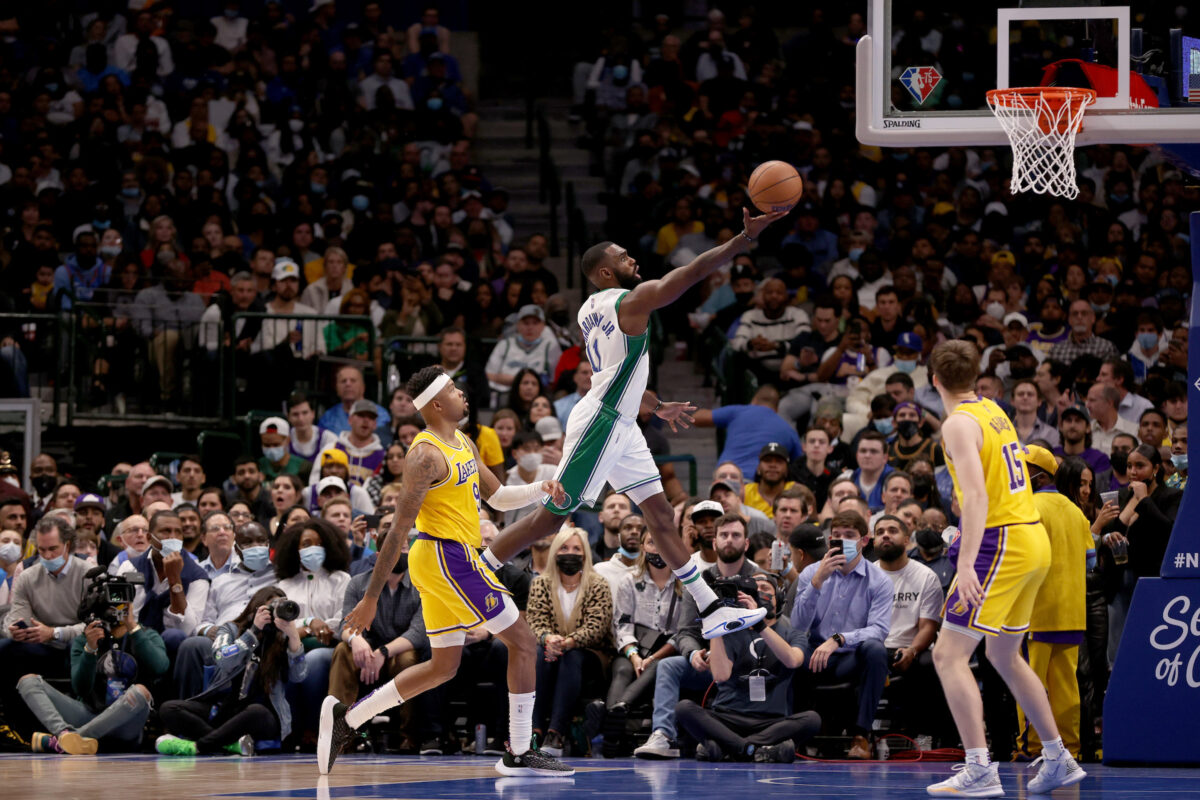 The Lakers took early control leading as much as 35–23 with 11:20 in the second quarter on Carmelo Anthony's 15-foot jumper; before the Mavs would storm back to take the lead at 8:30 in the quarter on Jalen Brunson's 6-footer.
The game would remain close with 19 lead changes, until the fourth quarter as the Mavs took a seven-point lead at 7:09 by Brunson to make it 85–78.
The Lakers rallied to tie the game at 93 on Wayne Ellington's three-pointer with two seconds left in regulation; he contributed three three-pointers, three rebounds, and three assists.
Mavericks Trey Burke had an opportunity to win the game in regulation but missed a 29-foot three-pointer.
The Mavericks lead by three after Dorian Finney-Smith scored a basket at the 2:42 mark in OT.
The Lakers would counter and regain the lead, 104–101, on Westbrook's three-pointer with 24 seconds remaining in OT after Mavs Tim Hardaway Jr. tied the game with his fourth three-pointer at the 45.7 mark.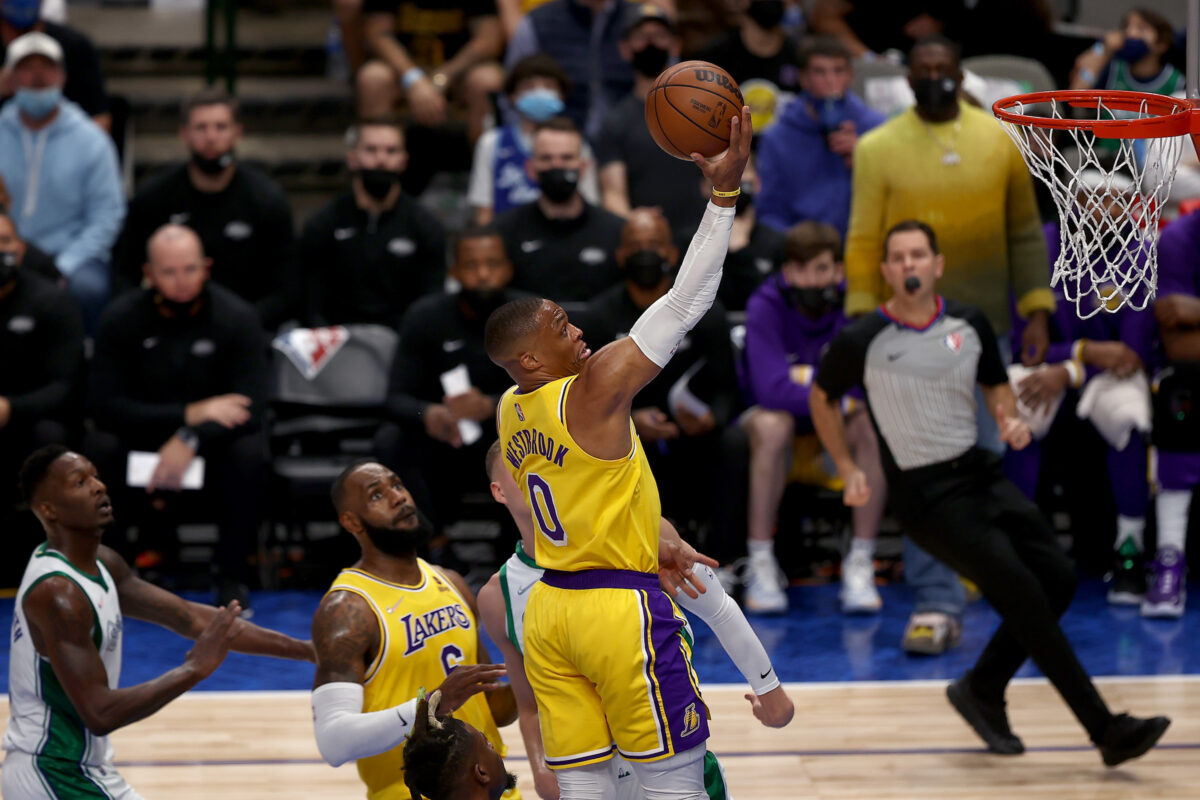 The Mavericks tied the game at 104 when Maxi Kleber's hit a three-pointer with 15 seconds remaining.
The Lakers would hold for the last shot; the rookie Reaves received a pass from Westbrook with two seconds remaining to make his heroic fourth three-pointer to win the game. Reaves finished with 15 points off the bench.
"We got a lot of trust in whoever's on the floor, including the rook (Reaves)," said James. "And obviously, it showed on that last possession. They actually tried to foul because they had to foul to give, but I was able to get out of it, swinging to Wayne, Wayne swung it to Russ, and Russ attacked to close out and found AR15 (Reaves eventually) right here and he knocked it down."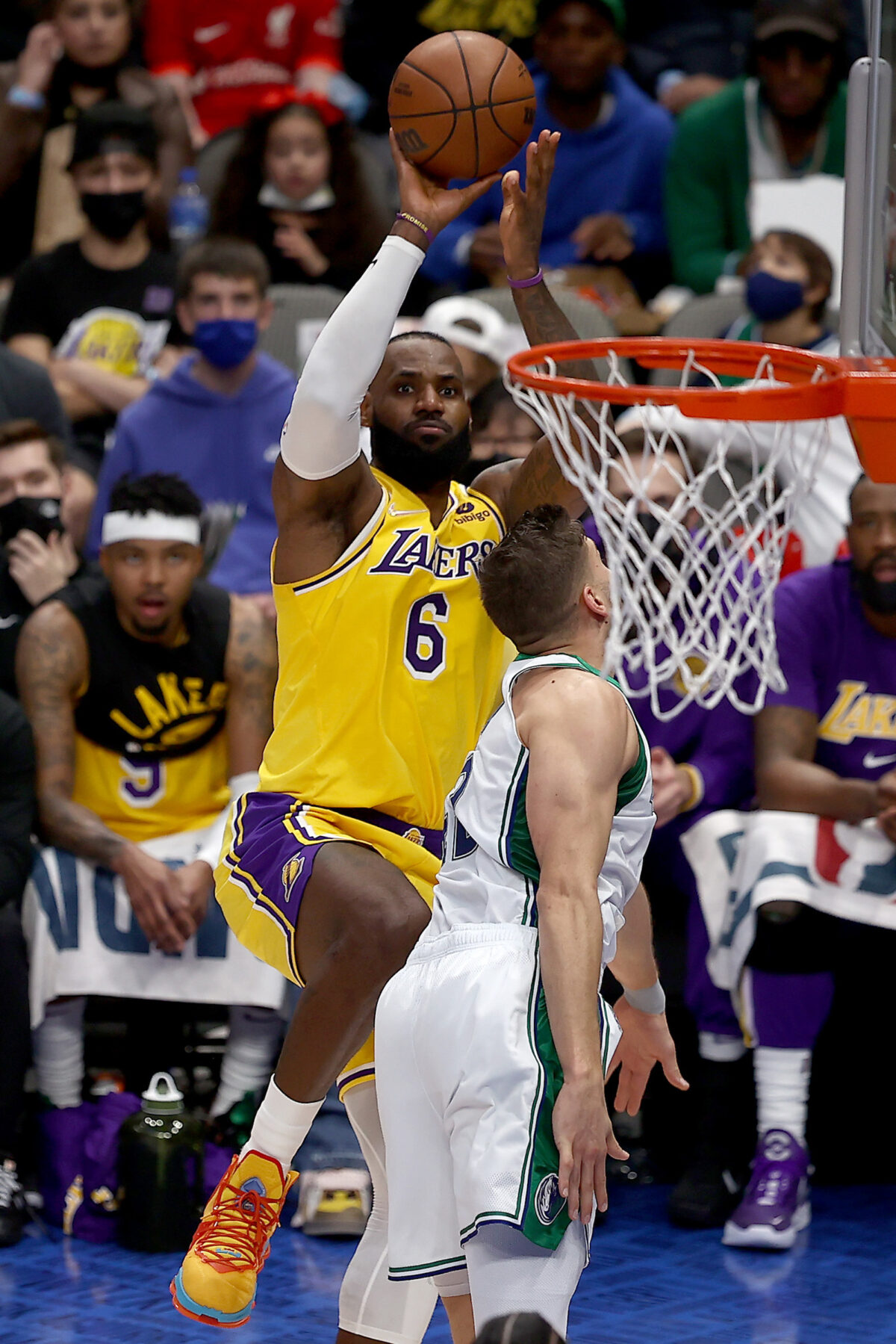 "Each and every game, the more minutes that we can log for our team, it's about being healthy; and obviously, myself, Anthony, and Russ have not played enough minutes to assess what we could possibly do," added James. "But tonight we showed what we're capable of doing, a 53-minute game, and if we can continue that going forward, and we're gonna be a heck of a team. "We understand in order for us to win long term we got to defend. And when we defend, we give ourselves a heck of a chance to win each and every night."
Reaves commented on his winning shot, "there was about two seconds left, so I didn't really have anything else to do but shoot it. I was walking on the court Coach Mike he looked at me and (said) if it comes to me, make a shot. So good pass by Russ, and I made the shot."
Reaves added on the team's trust in him taking the last shot, "It's amazing. I grew up watching these guys. Coach is a really good coach, won a championship and has been in a lot of big games. So it's crazy. I mean, it's surreal, and I really don't even think it's hit me yet."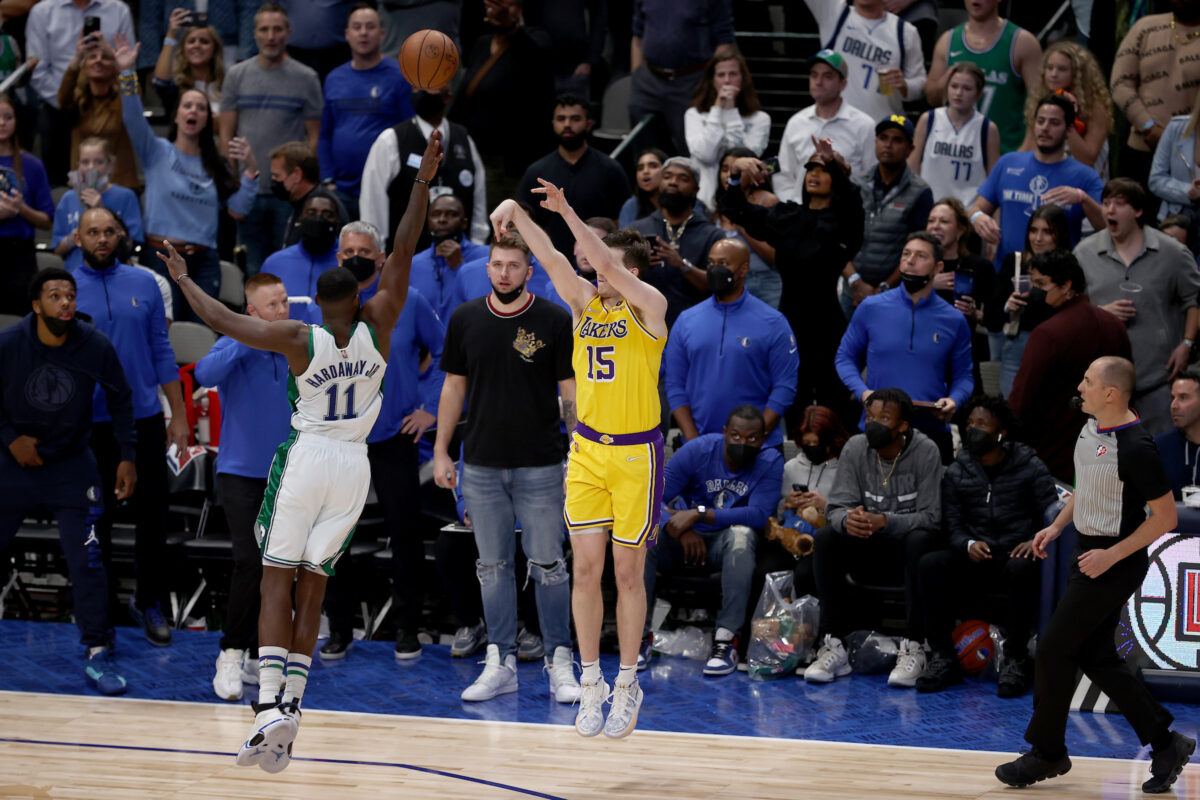 The Lakers will be in Minnesota on Friday.
The Mavericks begin a home-and-away Sunday at the Timberwolves.