Attacks on China Judges Spark Court Security Call
September 14, 2005 12:00 am Last Updated: September 14, 2005 12:00 am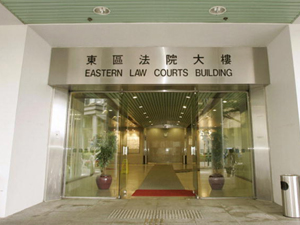 BEIJING – China has told its widely criticised courts to install metal detectors and beef up security following a series of attacks on judges, a newspaper said on Wednesday.
Courts should separate judges&#039 benches from the public, install monitoring equipment and have police escort judges to and from the building, China&#039s Supreme Court and top prosecuting body ordered, the Beijing News said.
A female judge was killed in her office in eastern Jiangsu province earlier this year, a judge in Beijing was run over and then beaten up by the driver, and in June a mob of more than 20 people stormed a court on the outskirts of the capital and assaulted a judge, the newspaper said.
The report did not explain why the attacks took place.
China&#039s judicial system has come under close public scrutiny following a series of high-profile wrongful convictions, such as that of a butcher executed in 1989 for murder and proved innocent this June when his "victim" turned up alive.
In another widely publicised case, a man was freed in April after serving 11 years in jail for his wife&#039s murder following his wife&#039s reappearance with a new husband.
The man said he had been tortured into admitting the crime, sparking outrage across China over policy brutality and the court&#039s acceptance of a forced confession.
Rights groups have long criticised China&#039s judicial system as arbitrary and as an instrument for the ruling Communist Party to maintain its grip on power.