At least 42 bodies were found buried in a mass grave in Mexico just off the U.S.-Mexico border near Arizona, said officials.
A group of Mexican mothers with the group, Madres Buscadoras de Sonora, or Searching Mothers of Sonora, found the grave near the town of Puerto Penasco, reported the Arizona Republic.
The Sonora Attorney General's Office said the women were searching for remains of missing family members and discovered the grave in a desert area near a state highway east of the town, the paper reported.
On Thursday, 13 bodies were found. The number eventually rose to 42 bodies on Sunday, the report said.
"I take comfort in knowing that families are going to be united with their loved one…and that they will have a proper burial, like they deserve," Ceci Patricia Flores, the group's founder who is also the mother of two missing boys, told KGUN9.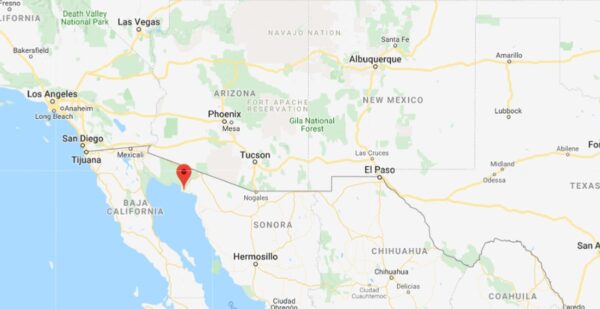 "The first day we found 4 graves with 4 burned remains. Yesterday we found 13 graves with 13 decomposing bodies, with identifiable features," she added. "This is something my colleagues and I will never be able to recover from," Floresalso said.
It's not clear how long the remains had been buried.
The state attorney general's office said two bodies were in a state of decomposition, which means they were buried recently, Fox News reported. But most of the remains were skeletal.
Drug cartels are known to use mass graves to dispose of victims, including cartel rivals.
On Facebook, Searching Mothers of Sonora wrote that families have found closure.
"Thank God 13 families can rest from the agony that is living with a disappeared family member," said a translation of the post provided by the Arizona Republic.
Puerto Penasco, which is known as Rocky Point in Arizona, is about three hours away from Phoenix and about 20 miles south of the border. It's located on the Gulf of California.
The area has been known for Sinaloa drug cartel activity. In 2013, a large-scale shootout ensued between the military and cartel forces.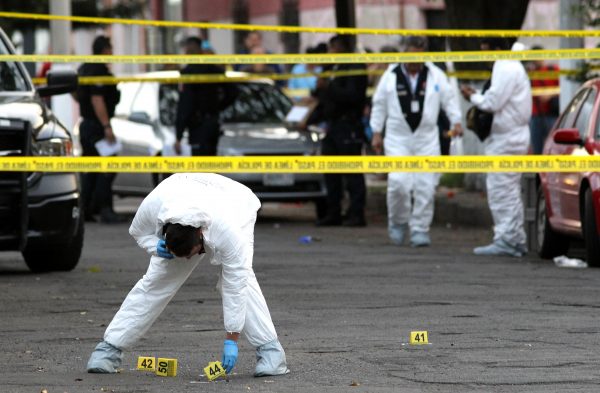 Last month, in another area of Mexico, at least 44 bodies stuffed in roughly 100 black bags were identified by officials after being discovered several weeks before that, officials said.
The remains were discovered on Sept. 3 in a well near the city of Guadalajara in Jalisco State after residents reported a foul odor, reported the BBC.
"It saddens me to speak in this way, but society has a right to know what is happening," Jalisco security cabinet chief Macedonio Tamez Guajardo told Mexican news website Milenio.
Elaborating on the grisly discovery, Guajardo said the bodies were in various states of decomposition. The Jalisco Institute of Forensic Sciences said on Sept. 14 that 44 people have been identified, Fox News reported.