At least 41 people have been killed and dozens more injured after a fire broke out in an overcrowded Indonesian prison near the capital city of Jakarta on Sept.8.
The fire in Tangerang jail in the Banten province broke out between 1:00 a.m. and 2 a.m. local time in Block C but has now been extinguished, Indonesian law and human rights Minister Yasonna Laoly confirmed to Reuters.
"We're working together with relevant authorities to look into the causes of the fire and of course formulating prevention strategies so that severe catastrophes like this won't happen again," the minister said in a statement.
While no official cause for the fire has been found, authorities suspect it may have been due to an electrical fault.
The electrical wiring at the prison had not been upgraded since 1972 when the prison was built, Laoly said.
He also confirmed that two foreign nationals, one each from South Africa and Portugal, were among those who were killed.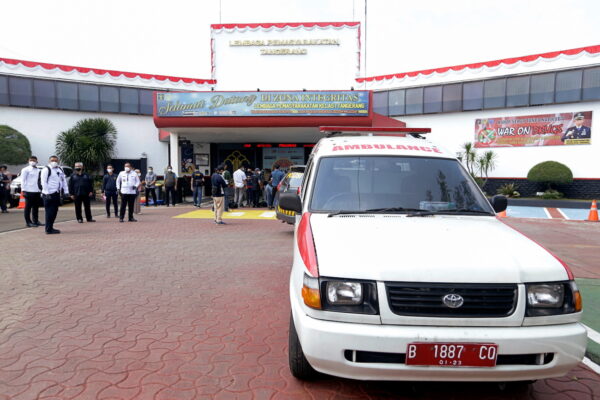 The prison was operating in overcapacity when the fire broke out and cells were locked at the time, the minister said, noting that some of the rooms couldn't be opened amid the raging blaze.
Block C is located on the outskirts of Jakarta and used for drug offenders. It was holding 122 people, who were detained on drug-related offences at the time of the fire. The block was built to hold 38, Rika Aprianti, a spokeswoman for the ministry's prison department, said.
Aprianti said hundreds of police and soldiers had been deployed to help with the blaze at the prison, which was designed to house 1,225 inmates but has more than 2,000, according to government data as of September, as cited by Reuters.
Leopold Sudaryono, a criminologist and PhD candidate at the Australian National University, said that there are only five guards working one shift to guard a prison with 2,079 people, which complicated emergency evacuation efforts.
However, prison department spokeswoman Rika told local media that 13 guards had been on duty at the time of the incident.
In addition to the 41 inmates killed, at least eight others were severely injured and a total of 72 sustained minor injuries, Jakarta police chief Fadil Imran told a press conference.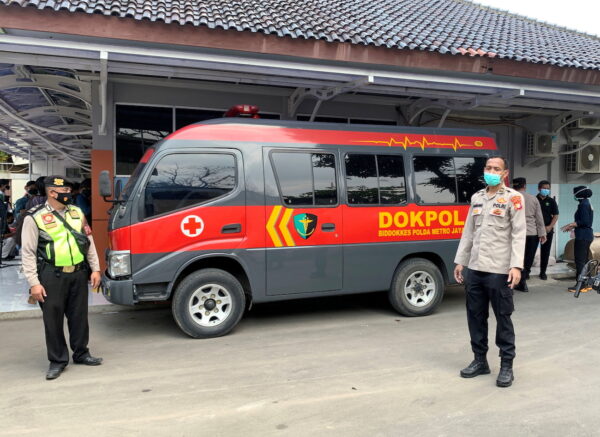 Victims with serious injuries were taken to Tangerang's general hospitals for treatment, while those with minor injuries were treated in a health clinic, Imran said.
Kompas TV showed footage of firefighters battling the blaze. The broadcaster reported 41 people had died and eight had been seriously injured. Footage also showed victims being taken from the scene in orange body bags as family members and onlookers gathered near the scene.
Dr. Hilwani from Tangerang General Hospital told Reuters that some of the bodies had been so badly burned they were unidentifiable.
The incident marks the most deadly fire in the country since 47 people, mostly young female workers, perished in a firework factory disaster near Indonesia's capital in 2017.
Indonesian prisons have long struggled with overcrowding, with Human Rights Watch reporting that there were almost 270,000 inmates in various prisons as of March 2020, more than double its total capacity of 133,000.
The organization has called on the government to reduce crowding in prisons, and seek out alternative options for detainees near the end of their prison terms or who pose little to no security risk.