PARIS—At least one person was killed and eight injured after a fire broke out overnight in a hospital complex on the outskirts of Paris, authorities said on Thursday, Aug. 22.
The fire at the Henri Mondor hospital in Creteil broke out late on Wednesday night and was eventually brought under control in the early hours of Thursday morning.
Local residents and people in and near the hospital heard a loud explosion, the cause of the fire has not yet been determined and investigations are ongoing.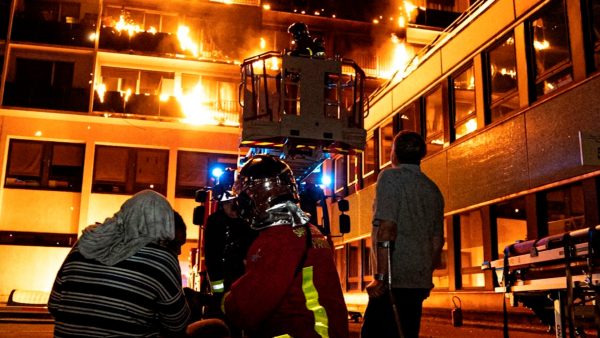 According to The Mirror, over 100 firefighters were dispatched to combat the blaze, which the team managed to put down at about 1:45 a.m. local time.
The station also reported that the fire reportedly started on the upper floors of the building.
One killed and eight injured as horror fire rips through hospital complex https://t.co/3EV3RUCK51 pic.twitter.com/aHaBS9puX7

— Daily Mirror (@DailyMirror) August 22, 2019
"The fire in the residential block within the Henri Mondor hospital complex has now been brought under control thanks to the intervention of firefighters," Paris public hospitals chief Martin Hirsch said on Twitter.
"We regret to say that there has been one death," he said.
NTD staff contributed to this article.