A new study suggests that COVID-19 vaccines made by AstraZeneca and the Pfizer-BioNTech alliance are broadly effective against the highly contagious Delta and Kappa strains of the CCP (Chinese Communist Party) virus, the pathogen that causes COVID-19.
The Oxford University study, of which a peer-reviewed pre-proof has been published in Cell (pdf), sought to gauge the ability of blood serum from people vaccinated against COVID-19 and from those who recovered naturally to neutralize the Delta (B.1.617.2) and Kappa (B.1.617.1) variants, formerly referred to as the "Indian" variants as that is where they were first observed.
While the researchers found that both the convalescent and vaccine blood sera had a reduced ability to neutralize the Delta and Kappa variants as compared to "ancestral Wuhan related strains," there was "no evidence of widespread antibody escape" as seen with the Beta (B.1.351, formerly "South Africa") variant, "suggesting that the current generation of vaccines will provide protection against the B.1.617 lineage."
However, the researchers noted that the reduced ability of the vaccine and convalescent sera to neutralize the Gamma and Kappa variants "may lead to some breakthrough infections."
The results build on a recent analysis by Public Health England, which showed early evidence of real-world data that both the AstraZeneca and Pfizer-BioNTech vaccines were "highly effective" against hospitalization from the Delta variant, which has been designated a variant of concern in the UK and which infectious disease expert Dr. Anthony Fauci recently called "the greatest threat in the U.S. to our attempt to eliminate COVID-19."
Mene Pangalos, Executive Vice President of BioPharmaceuticals R&D at AstraZeneca, said in a statement: "We are encouraged to see the non-clinical results published from Oxford and these data, alongside the recent early real-world analysis from Public Health England, provide us with a positive indication that our vaccine can have significant impact against the Delta variant."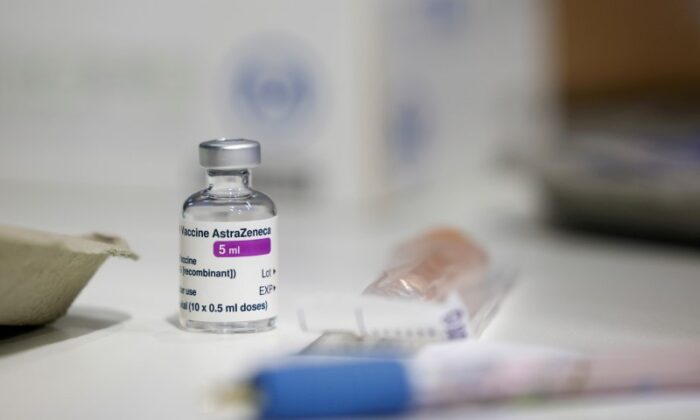 "This gives us great hope that even as these new variants continue to spread, our vaccine would continue to provide protection for people across the world and help turn the tide of the pandemic for the people of India," he added, referring to the deadly second wave of infections now ravaging India.
Pfizer CEO and Chairman Albert Bourla told CBS News last week that he believes his company's vaccine will offer protection against the Delta variant.
"I feel quite comfortable that we cover it," Bourla told the outlet. "We will not need a special vaccine for it. The current vaccine should cover it."
The World Health Organization's chief scientist said on Friday that the Delta variant is becoming the globally dominant version of the disease.