Asia's Next Top Model Cycle 2 Finalists: Katarina Rodriguez and Jodilly Pendre Among Top 3 (+Photos)
April 4, 2014 3:07 pm Last Updated: July 18, 2015 5:15 pm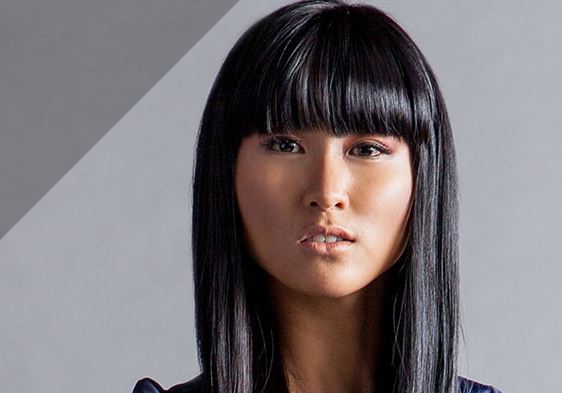 Katarina Rodriguez and Jodilly Pendre are two of the top three contestants in Asia's Next Top Model cycle 2.
Marie Nakagawa of Toko was just eliminated in the most recent episode.
Joining the Filipinas in the top 3 is Sheenia Liam of Selangor, Malaysia. Liam, 22, stands 5'8″.
Pendre, 20, from Mandaluyong,  and Rodriguez, 21, from Makati, are trying to win after Filipina Stephanie Retuya nearly won the first cycle, coming second place to Thai model Jessica Amornkuldilok.
Pendre has been part of Philippine Fashion Week and been featured in top fashion magazines, reported PEP. She said that she was lucky to get into the show.



"The audition was tough. Not an ordinary casting for models," she said. Starworld held castings in different countries, but they also had the option to audition online.
"I couldn't attend the casting because I had prior commitments, so I sent all the requirements in, and thankfully got picked."
Pendre said on her bio page that her favorite model is Tyra Banks while she would become a computer programmer if modeling doesn't work out.
Rodriguez is currently studying for a Bachelor of Arts in Literature in De La Salle. She told PEP that she feels "tons of pressure" representing the Philippines.

(All photos/Star World Asia)


"For one, last year's representative, Stephanie Retuya set the bar really high, coming in runner-up, therefore I must either come in runner-up or win!" she said.
"Aside from that, Filipinas in all sorts of beauty pageants, as well as high-end modeling in general, have shown the world that our beauty is not just exotic but always at the top of the pack. If I don't meet the standards of what the audience will expect from me, then of course I will be disappointed in myself. The pressure is on most definitely."
She said on her bio page that her favorite model is Cara Delevigne and that her favorite designer is Calvin Klein.
She said that if modeling doesn't work out she'd like to be an international lawyer or diplomat. 
The season finale is set for April 9 at 9:40 p.m. PHT.