Months of sustained downpours have battered China with floods unseen in decades, displacing millions and testing the limits of the world's largest hydroelectric dam.
Such rainfall is far from over, according to Chinese officials who, in a rare admission, said grim challenges are ahead.
July and August usually bring some of the heaviest rains in China, which swell the flood-prone Yangtze River. Yet, Zhou Xuewen, the vice minister of water resources tasked with containing floods, said the rain season will continue through September, with a "very high likelihood" of severe floodings, according to a recent State Council Information Office press conference.
The flooding since June has affected at least 63.5 million people and caused close to 179 billion yuan ($25.9 billion) in direct economic losses, according to authorities. Stormwaters have overwhelmed more than 600 Chinese rivers and destroyed harvests in 1.14 million hectares (more than 2.8 million acres) of arable land in the lower reaches of the Yangtze.
Typhoons and more rains are expected to befall northern China in the coming weeks.
The Three Gorges Dam saw its water rise to 16.81 meters (55.15 feet) above warning level on Aug. 20, the highest peak since the dam was commissioned in 2003. It's predicted to climb by another 3.7 meters (12.1 feet) on Aug. 22. Eleven discharge gates were opened on Aug. 20 to ease pressure on the dam.
While Beijing has consistently asserted that the site, built along the upper reaches of Yangtze River, has shielded surrounding regions from flooding, experts have raised concerns that the structure has made matters worse.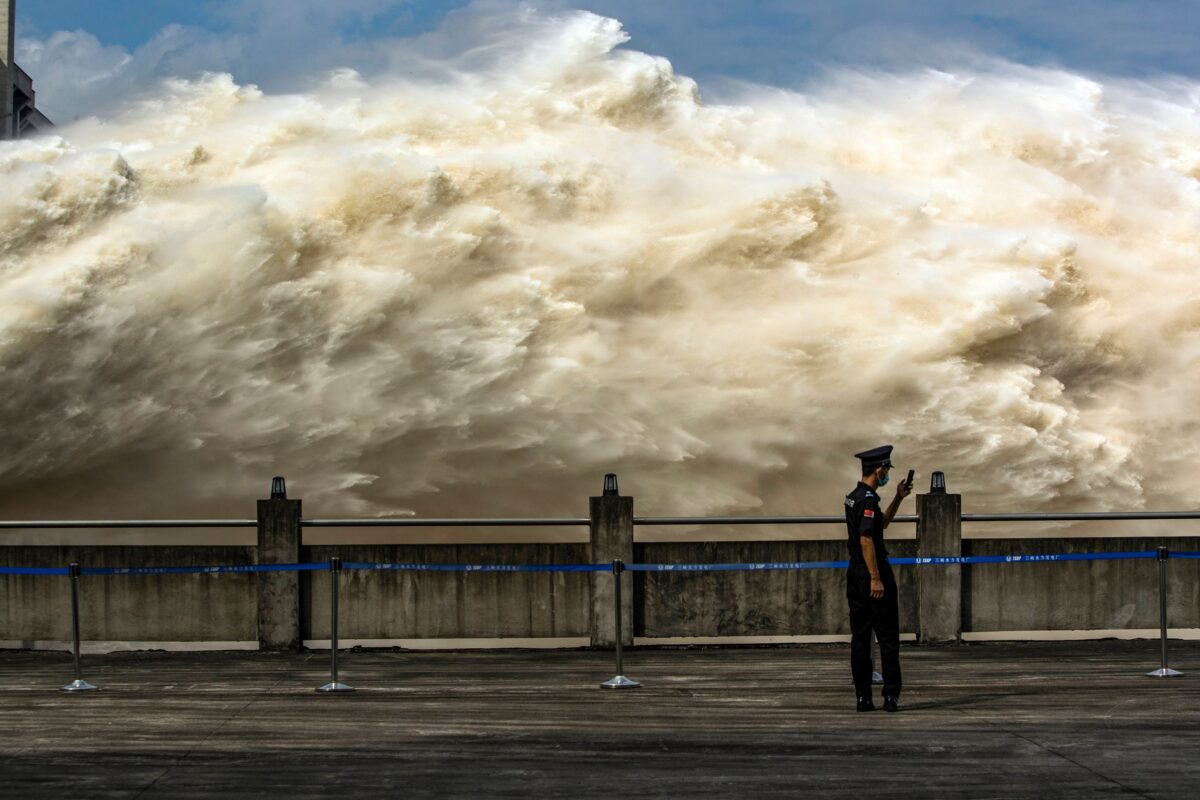 "Whether the Three Gorges can play a role in preventing flooding in the current situation, or if the Chinese government has deceived the Chinese public from the beginning—this has been made pretty clear for people throughout the years," Wang Weiluo, a Chinese hydrologist based in Germany, told The Epoch Times in a recent interview.
The megacity Chongqing experienced its most widespread flooding in four decades on Aug. 18, forcing authorities to raise the flood alert to the maximum level. The city's officials shouted via loudspeakers for anyone on the streets to "take urgent safety measures" before the flood water rushed in.
In nearby Sichuan Province, as muddy waters rose over the toes of the 233-foot Leshan Giant Buddha statue, officials had to evacuate about 180 tourists from the 1,200-year-old UNESCO World Heritage site.
In Gansu Province, northeast of Sichuan, mudslides blocked a river in the tourist town of Bikou in Wen County and created a large lake, while waters submerged several four-story buildings, according to interviews with locals and media reports.
The owner of a rice noodle restaurant, located near the local government buildings, learned the news from her relatives, who warned her and her husband to "run to whichever high place you can think of." They left hurriedly, leaving everything inside, including cash and their phones, to be lost to the floods.
"If we were slower by just a bit, my husband and I … would have drowned in there," she told The Epoch Times.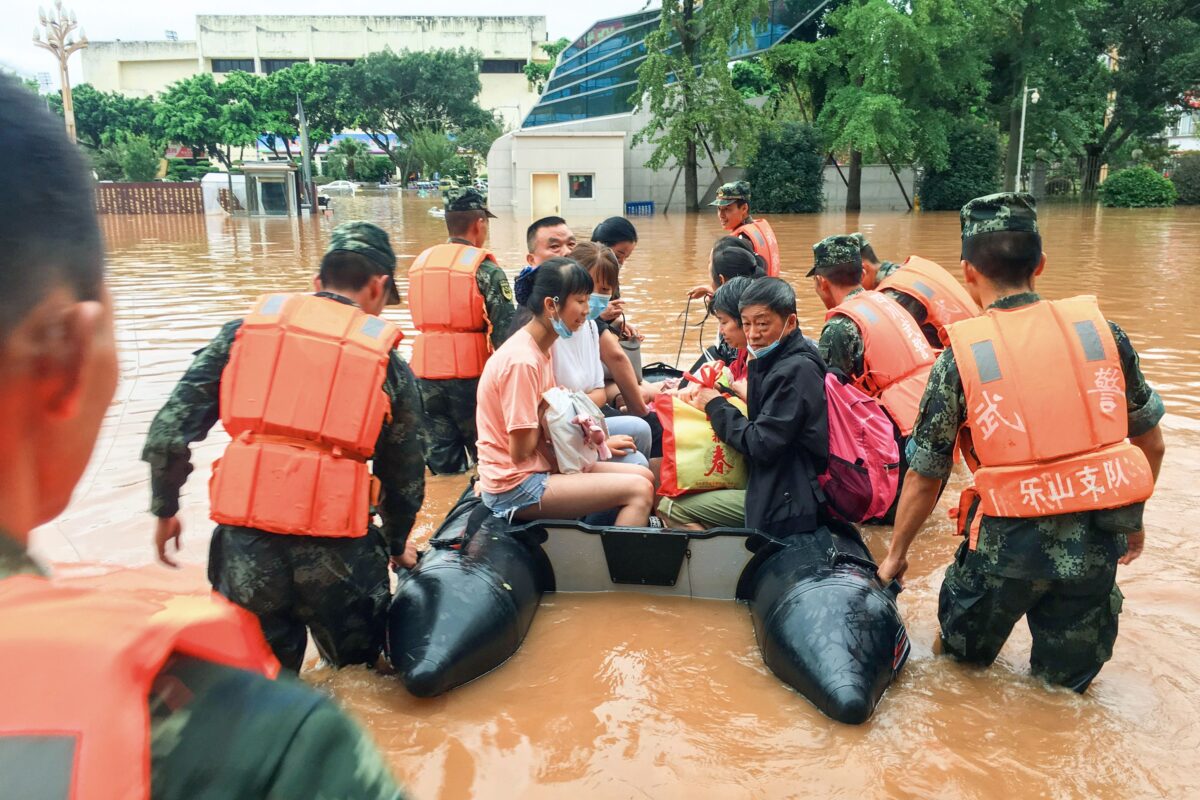 Another local restaurant owner described the flooding as the most damaging he could remember.
"This year has had the most disasters," he said. "It has rained way too much."
When Chinese Premier Li Keqiang visited Chongqing on Aug. 20, however, local officials appeared eager to strike a different tune.
Li walked through the receding floodwaters in mud-covered rain boots, accompanied by the city's Communist Party secretary, Chen Min'er.
"Please raise any difficulties you have," Li said to a crowd of local officials, according to a video that has since generated internet buzz. Before Li finished his next sentence, a voice cut him off: "We don't have any difficulties right now."