The artist who created the painting of former President Bill Clinton that was hanging in Jeffrey Epstein's New York mansion has been identified as law enforcement sources confirmed to a New York paper that the painting was indeed in the home.
Petrina Ryan-Kleid, a Manhattan-based artist, is the woman who created the oil painting called "Parsing Bill" that was found in Epstein's mansion by law enforcement as they served a search warrant last month.
"Parsing Bill" shows Clinton wearing a blue dress and red heels, with his legs draped over a white chair. He is pointing at the viewer with a smile on his face. It's listed for $120 on the website of the Saatchi Art Gallery in New York, with smaller and cheaper prints available. The art was marked as "sold." It was tagged with the keywords politics, realism, pop culture, contraversial [sic], and Bill Clinton.
A visitor to the mansion snapped a picture in 2012 of the painting, which may be an original or a copy, and that photograph was published by the Daily Mail. "It was absolutely Bill Clinton. It was shocking—it was definitely a painting of him. It was a very provocative, sexual picture. He was wearing heels, a blue dress and his hand was in a weird position," the visitor said.
Law enforcement sources confirmed to the New York Post that the painting was still in the house when it was raided last month.  "It was hanging up there prominently—as soon as you walked in—in a room to the right," one source said. "Everybody who saw it laughed and smirked."
Epstein had bizarre painting of Bill Clinton in dress, heels in townhouse https://t.co/wxu8y0770L pic.twitter.com/NzqsT0RkRK

— New York Post (@nypost) August 14, 2019
A relative of Ryan-Kled told the Post that he knew of the painting's existence but didn't know if it was connected to Epstein.
A request for comment by Ryan-Kleid sent to the Saatchi gallery wasn't immediately returned.
According to her bio on the site, Ryan-Kleid is a native of Australia, where she was commissioned to paint murals and where she won an award. The artist studied at Tertiary College in Brisbane before arriving in the United States in 2010 to study at the New York Academy of Art. She graduated in 2012 with a Master's of Fine Arts.
"Petrina's specialty is realism with a focus on satire. Her subjects are often politicians and celebrities. Petrina has exhibited her work in both Australia and the United States. Her most recent exhibit was in April 2013 at the Yashir Gallery in Greenpoint, Brooklyn. Petrina's work is represented in public and private collections in the U.S. and Australia. She also teaches painting to beginners, intermediary and advanced students in private sessions," according to the bio.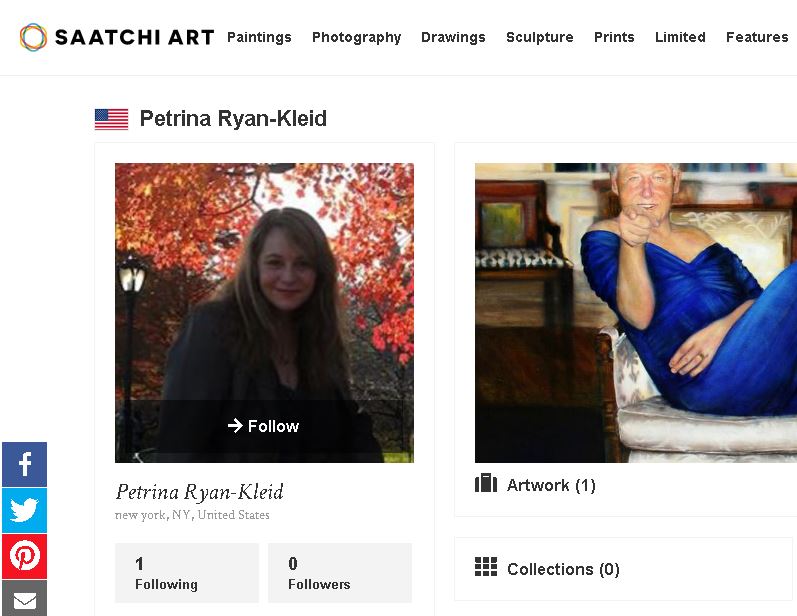 A Twitter account for the artist links to a WordPress website for the artist, which appears to have been last updated in 2013. The Twitter account has not been authenticated and hasn't posted anything since 2014 and has never made an original post, only sharing eight retweets, or shares.
Former President Barack Obama was the first user to follow the artist on Twitter; she joined the website in March 2009. The account also follows Obama; he was the third account she followed.
Obama, who was the president of the United States, follows hundreds of thousands of people.
Epstein, 66, was found arrested on sex trafficking charges in July and authorities served a search warrant on the New York mansion, finding nude photographs of females who appeared to be underage.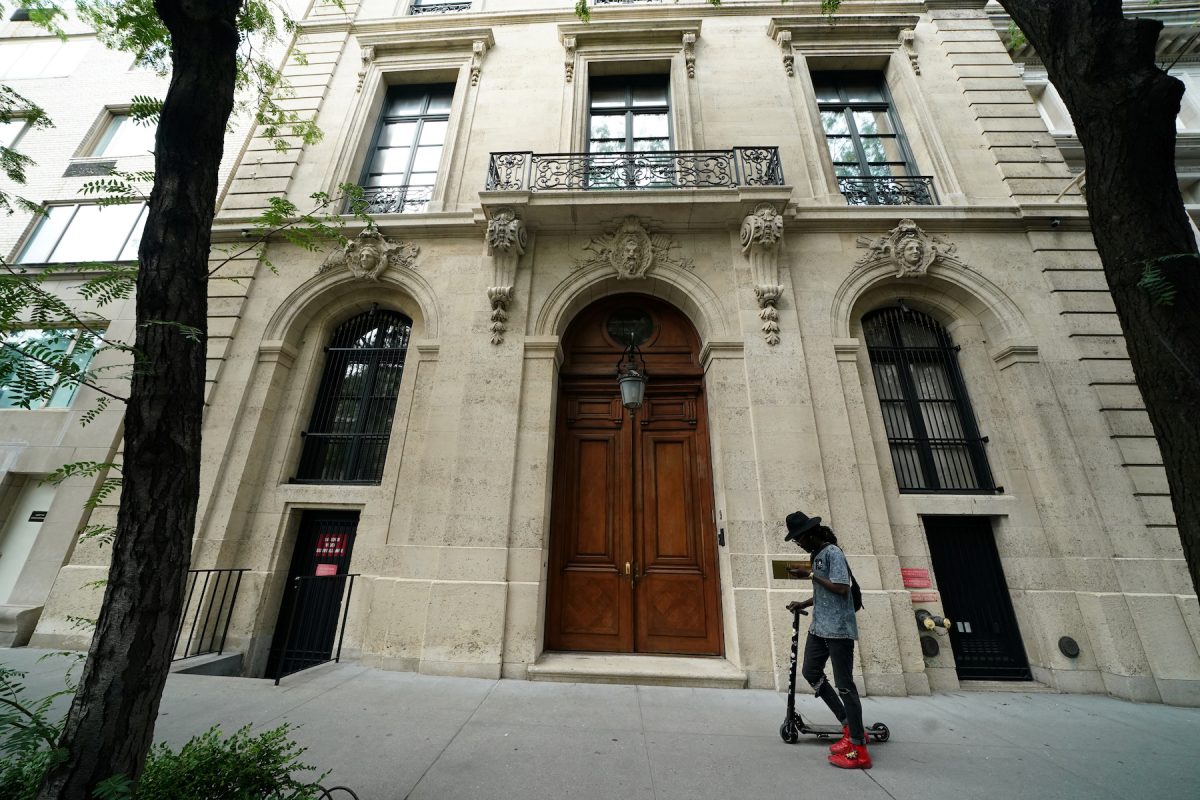 Authorities in Florida about a decade ago also found a slew of nude photographs in Epstein's Palm Beach house after a number of young high schoolers told them they'd been recruited into a scheme that involved giving Epstein massages, which many times included intimate encounters, in exchange for hundreds of dollars.
According to charging documents made public last month, Epstein recruited girls to have sexual relations with him and paid them; he also paid girls who brought other girls to him.
The girls were as young as 14 and Epstein was aware of their young ages, authorities said.