An unusual portrait painting in Jeffrey Epstein's New York mansion appears to show former President Bill Clinton wearing a blue dress and red high heels.
The Daily Mail posted a photo on Aug. 14 of the alleged Clinton portrait, showing him apparently sitting on a chair in the Oval Office. It's also possible that the blue dress was in reference to the Monica Lewinsky scandal, the publication noted.
The picture was secretly taken in Epstein's mansion several years ago in October 2012, according to the report.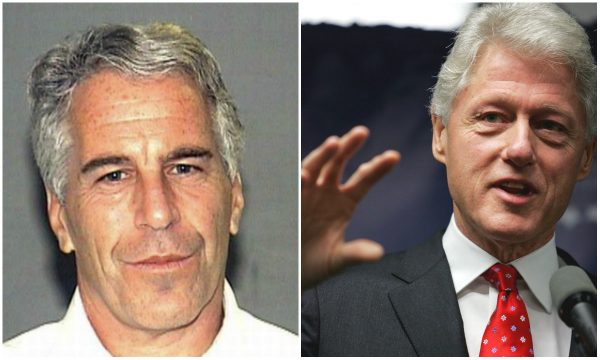 The source of the photo, who is anonymous, was visiting the disgraced multi-millionaire financier to present him a business proposal. She also claimed to see a young girl who was about 14 years old waiting to see him in his Manhattan mansion.
"It was absolutely Bill Clinton. It was shocking—it was definitely a painting of him … He was wearing heels, a blue dress and his hand was in a weird position," the woman said.
Clinton and Epstein, who was found dead in his jail cell this week, were reportedly once friends, and the former president flew on Epstein's private plane, infamously known as the "Lolita Express," several times, according to news reports. Clinton has denied visiting Little St. James, an island that Epstein owned.
In a statement following Epstein's arrest last month, Clinton said he "knows nothing about the terrible crimes" related to the convicted pedophile.
"President Clinton knows nothing about the terrible crimes Jeffrey Epstein pleaded guilty to in Florida some years ago, or those with which he has been recently charged in New York," the statement from Clinton's press secretary, Angel Urena, said. It said that he took four trips on Epstein's plane.
More Details
The source added to the tabloid that she was "being led from the office" when she saw the alleged portrait.
"It was through a door that had been left temporarily open by his housekeeper or butler," she recalled. "I thought, "Why in the world would Epstein have that up?' I didn't even know that they knew each other."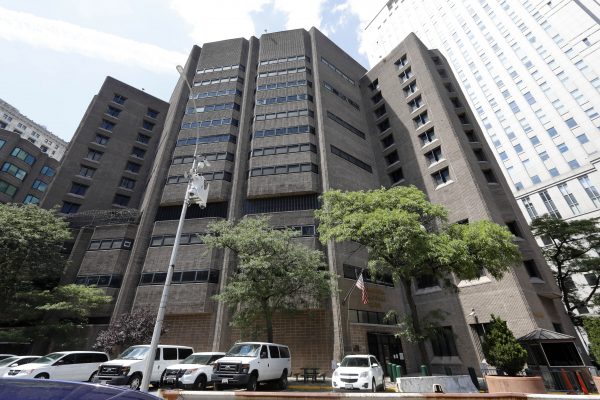 Her business partner took a secret photo of the painting.
"He took a picture. I was mortified because there were cameras everywhere," she said.
Elaborating further, the woman said she was inside Epstein's mansion for about 90 minutes and had communicated with his assistant, Lesley Groff.
"We had been in communication with Lesley Groff. She was the person who coordinated our meeting," she told the Mail. "We were met at the door of Epstein's penthouse by a butler. He had a real butler – an old gentleman who walked with a limp. He led us to Lesley's circular office. She was beautiful and fabulous and so nice and bubbly."
At one point, she noticed the young girl.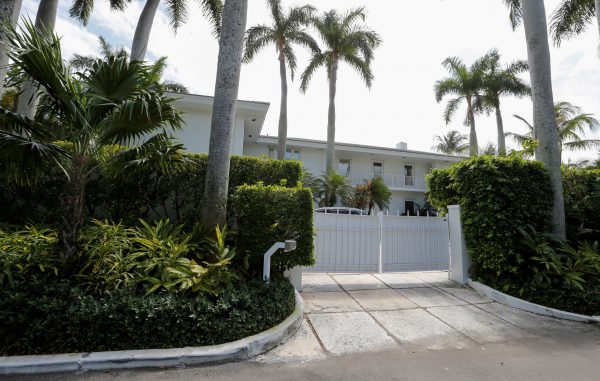 "We were wrapping things up with his private secretary and I noticed a young Hispanic girl there, all hunched up over her phone, waiting to see him next," the woman recalled. "I thought it was odd that she was in the same waiting room we were in. She was really young—she looked about 14. I thought that maybe she was the housekeeper's daughter."
The person also claimed that Epstein seemed "creepy" and was wearing "a white t-shirt, pajama bottoms, and bare feet."
"He looked like a villain to me. I immediately knew we didn't want to do business with him, despite wanting the contract," she said. "I knew he would bury us if something went wrong."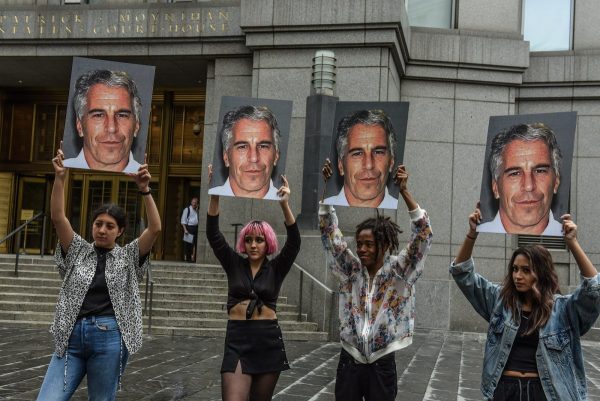 On Saturday, Aug. 10, Epstein was found unresponsive inside his jail cell at the Metropolitan Correctional Center in New York City. He was later pronounced dead.
The death has triggered a multi-agency investigation, with some blaming lapses in the jail's security measures.
Epstein, a convicted pedophile, was arrested last month on charges of sex trafficking girls as young as 14. He denied the charges.