Officials in Turkmenistan, an oppressive and secretive former Soviet republic, are endangering its citizens by suppressing information about COVID-19, while claiming to have zero infections despite sharing a border with Iran, a major hotspot of the disease, a watchdog group says.
"Turkmen authorities have lived up to their reputation by adopting this extreme method for limiting all information about the coronavirus," said Jeanne Cavelier of Reporters Without Borders (RSF), on the
organization's website
. RSF claims Turkmen authorities "are avoiding use of the word 'coronavirus' as much as possible in order to deter the spread of information about the pandemic."
Citing independent media outlet Turkmenistan Chronicles, which is banned in the country, RSF alleges authorities have quietly begun to censor the word "coronavirus," with the country's Ministry of Health
reportedly recently changing
the term to "acute respiratory viral infections" in health brochures.
RSF also claims that people wearing protective masks or openly discussing the COVID-19 pandemic face arrest, according to Radio Azatlyk, the Turkmen language version of Radio Free Europe/Radio Liberty.
According to RFE/RL
, journalists from Radio Azatlyk 
reported on March 26
that people talking about COVID-19 in public were detained by undercover security agents.
"This denial of information not only endangers the Turkmen citizens most at risk but also reinforces the authoritarianism imposed by President Gurbanguly Berdymukhammedov," said Cavelier, who heads RSF's Eastern Europe and Central Asia desk. "We urge the international community to react and to take him to task for his systematic human rights violations."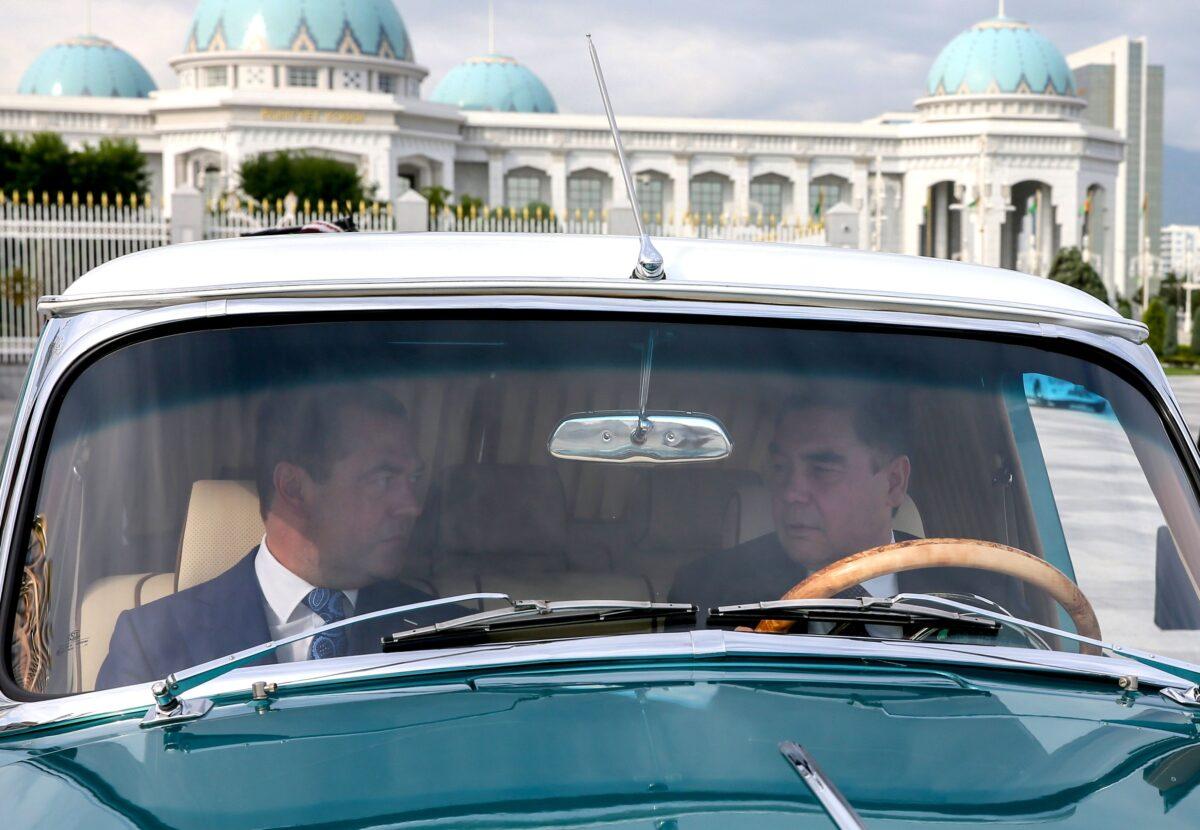 According to Turkmen authorities, the country has no
CCP virus
(commonly known as novel coronavirus) infections, despite cases in nearby Afghanistan, Kazakhstan, and Iran. As of April 1, there are 47,593 confirmed COVID-19 cases in Iran, according to the 
latest data
 collated by Johns Hopkins University, which is tracking the global pandemic. The number of deaths in the country due to the disease stands at 3,036, according to the tally.
A
March 5 report
by RFE/RL cited a hospital employee as saying that two Turkmen tested positive for COVID-19 at a hospital near the capital of Ashgabat. Officials contacted by the outlet denied there had been any infections.
Still, the word "coronavirus" does appear in some recent official Turkmen communications, including a March 25
press release
issued by the state news agency Turkmenistan Today announcing that the country was "continuing to work on bringing Turkmen citizens back home from abroad, first of all, from the countries, where pandemic coronavirus is detected."
The release also said Turkmenistan had taken "serious measures in order to prevent the importation of infection into the country," including enhanced surveillance.
Earlier, rather than opting for lockdowns as many countries have done, Turkmenistan's president in mid-March ordered government officials to fumigate the country with an aromatic herb,
according to The Times of London
.
He said the smoke would destroy viruses that are "invisible to the naked eye," but reportedly didn't mention "coronavirus" by name.
Alexander A. Cooley, director of the Harriman Institute at Columbia University and an expert on Central Asian politics,
told NPR
that Turkmenistan's leaders are prone to heavy-handed tactics to suppress or manipulate information.
"Banning the term 'coronavirus' might seem to us obscene and extreme," Cooley told the outlet. "But in reality, when the state controls all of the media and all of the digital nodes coming in and out, it's not that outrageous. My sense is that they'll try and keep [the pandemic] under wraps as long as they can."
Berdymukhamedov, a former dentist-turned-dictator, has ruled Turkmenistan since 2007.