U.S. Northern Command is preparing for the potential spread of the novel coronavirus among U.S. military personnel.
According to a Marine Corps planning guidance
message
, commanders have to "review, update, and validate existing disease containment plans and policies in order to implement procedures for response, isolation, quarantine, restriction of movement, and community-based intervention."
Officials need to "become familiar with [the] authority to declare a public health emergency, restrict movement, quarantine, and isolate," the message reads. Military officials also need to coordinate with federal, state, local, and military facilities.
"The current threat of the 2019 Novel Coronavirus has raised concern that this virus could result in a pandemic disease. In such a scenario, nCoV could spread, infecting U.S. personnel, and threaten the operational readiness of the U.S. Marine Corps," it states.
A military official sought to temper concerns about the new message.
It doesn't "indicate a greater likelihood of an event developing," Navy Lt. Cmdr. Mike Hatfield told the
Military Times
, which first reported on the new directive.
"As military professionals, planning for a range of contingencies is something we owe the American people," Hatfield said, adding that "we coordinate with other combatant commands to assess potential impacts in the event of a pandemic, and we ensure the U.S. military is poised to respond as required."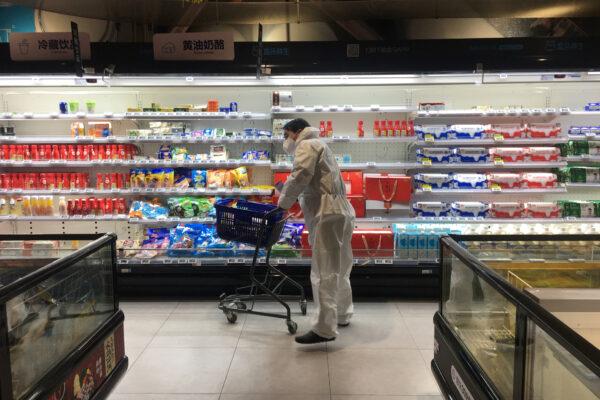 "The military profession fosters a culture of planning, and the fact that we are coordinating planning efforts across the geographical combatant commands is consistent with how we prepare to respond, if directed," he said.
The U.S. Navy also issued similar service-wide messages this week about COVID-19, the Military Times reported. Northern Command "is executing its pandemic plan, and geographic combatant commanders are executing their supporting pandemic plans," the
Navy stated
.
Military commanders also have been told to confine service members who have been to China since Feb. 2 to their residences. If they live in a barracks or share a bathroom, they must be restricted to another lodging facility for isolation.
COVID-19, a flu-like virus that originated in Wuhan, China, is reported to have sickened tens of thousands in China. In the United States, 15 cases of the virus have been confirmed as of the morning of Feb. 13.
A top doctor with the Centers for Disease Control and Prevention (CDC), the U.S. agency responsible for confirming cases of the virus, warned on Feb. 12, "We can and should be prepared for this new virus to gain a foothold in the U.S."
"At some point, we are likely to see community spread in the U.S. or other countries," Dr. Nancy Messonnier, the head of the CDC's National Center for Immunization and Respiratory Diseases, told reporters during a conference call. "This will trigger a change in our response strategy."