U.S. job openings rose in July, while data for June was revised sharply higher and unemployment remains low, according to the Labor Department's Job Openings and Labor Turnover Survey, or JOLTS report, on Aug. 30.
The extremely tight labor market conditions will probably give the Federal Reserve more leeway to continue increasing interest rates in its fight against high inflation.
The Fed is trying to cool demand for labor and the overall economy to bring inflation down to its 2 percent target.
The numbers show that there were two jobs for every unemployed person last month, as job openings increased by 199,000 to reach 11.239 million on the last day of July, which was about 1 million more than economists had expected.
June's job openings were revised higher to show 11.040 million job vacancies instead of the previously reported 10.698 million, well ahead of earlier forecasts by economists with Reuters at 10.450 million openings.
The job openings rate climbed to 6.9 percent in July from 6.8 percent in June.
Hiring fell to 6.382 million in July from 6.456 million in June, with the hiring rate remaining stable at 4.2 percent, while layoffs dipped to 1.398 million from 1.400 million in June.
The jobs-workers gap rose to 3.4 percent of the labor force last month, from 3.1 percent in June.
Premature Recession Calls?
Some economists are now saying that earlier warnings that the economy was in recession, after two straight quarterly declines in U.S. Gross Domestic Product, were premature.

U.S. GDP dropped by 0.6 percent last quarter after contracting 1.6 percent in the first quarter.

The labor report noted that there were 81,000 job openings in transportation, warehousing, and utilities last month, while the durable goods manufacturing sector decreased by 47,000.

More positions in July were available in the arts, entertainment, and recreation sectors, while the public sector and education also saw an increase in vacancies.

This was somewhat offset by a decline in leisure and hospitality positions, as well as professional and business services plus finance.

The West, South, and Midwest saw gains in job openings, while the Northeast saw a decline.

About 4.179 million people quit their jobs last month, down from 4.253 million in June a minor change, as quit rates slid 2.7 percent from 2.8 percent in June.

"Normally, seeing companies wanting to hire more workers is a good thing. However, after Fed Chair Powell's short Jackson Hole speech myopically focused on reducing demand and jobs, more jobs is more reason to for the Fed to raise rates and inflict more economic harm," wrote Bryce Doty, a senior portfolio manager at Sit Fixed Income Advisors, on August 30 to Barron's.

The news of a strong jobs market caused Wall Street to fall for the third straight session on Aug. 30, due to the increased probability that the central bank will maintain its aggressive policies for now.
'Painful Period'
Federal Reserve Chairman Jerome Powell said at the Jackson Hole conference last week, that the country spiraling towards a "painful period" of slow economic growth and a probable rise in unemployment, as the central bank continues to hike up interest rates.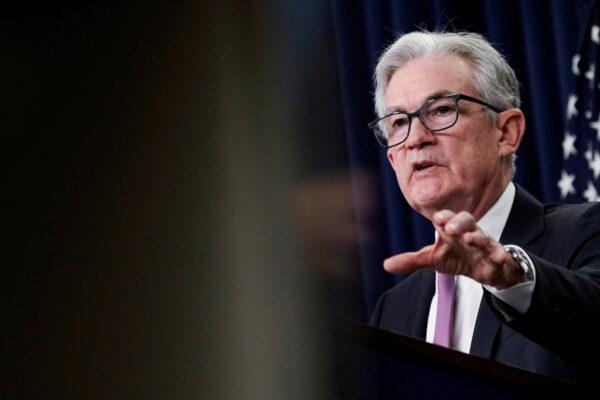 Fed has raised its policy rate by 225 basis points since March and will raise them again at its next meeting in September.
Meanwhile, Volatility Index (VIX) jumped to 26.8 on August 30, after news of the July labor market report and no signs of changes in the Fed's rate policies.
This is the highest number for the index since June, raising the sign of pending instability in the markets, despite a major recovery last month.
The VIX is known as Wall Street's "fear gauge" and is one of the most closely watched readings of market volatility.
VIX readings above 20 are normally seen by investors as a sign of rising instability, while readings above 30 or 35 point to an even more extreme near-term outlook for stocks.
However, the index is down from its high point when it was nearly 40 earlier in the year, but it is still well above its long-term average of 17.7 points.
Reuters has contributed to this report.