One of the cheapest, most widely used weed killers in the United States has turned up within about a third of people who participated in a large study released this year by researchers at George Washington University.
Out of a pool of 14,395 people, roughly 33 percent carried detectable levels of the common herbicide 2,4-D in their urine. Researchers
discovered
 noteworthy traces of the chemical ranging from 17 percent at the beginning of the study in 2001-2002, to almost 40 percent 10 years later.
As the use of 2,4-D increased during the study, which reviewed public and private pesticide use data from 2001 until 2014, so did human exposure.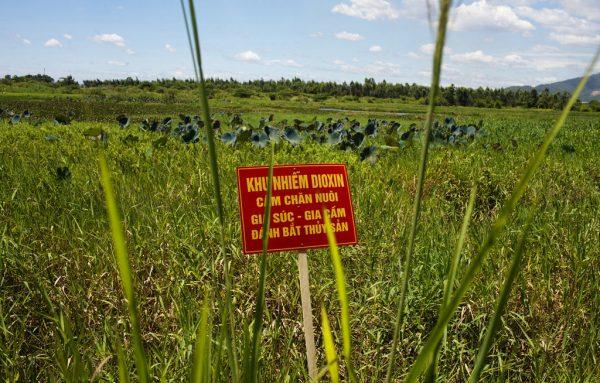 One key finding was children from 6 to 11 years old had more than double the risk of increased contact with the chemical; that could occur if they played barefoot on a lawn treated with the weed killer. Additionally, women of childbearing age carried nearly twice the risk of heightened exposure as men in the same age category.
Developed by Dow Chemical Co. in the 1940s, 2,4-D quickly became the go-to choice for everything from backyard lawns and gardens to commercial agriculture. Since then, mounting evidence has created concern for some that exposure may be linked to health problems such as certain cancers, birth defects, immunosuppression, and other health conditions.
Known to scientists by the name 2,4-dichlorophenoxyacetic acid, the herbicide was also a key ingredient in the notorious defoliant Agent Orange that was used during the Vietnam War.
Today, the U.S. Environmental Protection Agency (EPA) 
assures
 that dangerous dioxins are no longer included in the weed killer. The agency's website states that dioxins—a known cancer-causing substance—are "no longer found at detectable levels" in 2,4-D products.
Nevertheless, some researchers have observed an apparent link between exposure to 2,4-D and non-Hodgkin's lymphoma and soft tissue sarcoma. However, the evidence isn't conclusive, since dioxins were still blended with the herbicide well into the 1990s.
Regardless, in 2015, the International Agency for Research on Cancer declared 2,4-D a "possible human carcinogen," based on 
evidence 
of damage to human cells.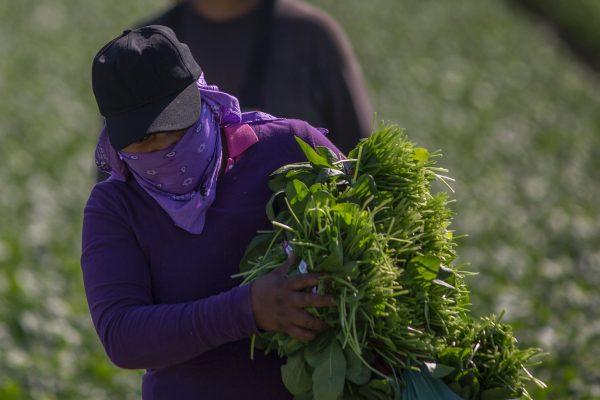 Additionally, the chemical reportedly caused cancer in some laboratory animals.
"We've all heard how toxic pesticides are. After all, they're meant to kill living things," horticulturist and gardening expert Zach Morgan told The Epoch Times.
Morgan—who works for Fantastic Gardeners in the United Kingdom—noted that chemical pesticides, which are a broad category, come with benefits such as killing dangerous insects and weeds to increase crop yields.
But they also have the potential to create serious long-term health effects.
"Some people are more vulnerable than others to pesticide impacts," Morgan said.
He added the chance of developing a health problem from pesticides depends mostly on two factors: the toxicity of the chemical and the amount of exposure.
Public exposure to 2,4-D has been exploding over the past two decades. Usage in agriculture soared 67 percent between 2012 and 2020, and by more than 240 percent between 1991 and 2020.
"Many commercial herbicides are toxic, so we may see an increase in chronic diseases as a result of their use," D.J. Mazzoni, registered dietitian and medical reviewer at Illuminate Health, told The Epoch Times. "However, it's very challenging to determine causation in regard to population-level environmental issues like pesticide use."
Mazzoni said environmental issues such as pesticide usage are more likely to affect people with chronic health conditions.
He added that those with medical conditions should avoid contact with chemicals such as 2,4-D in food and water "to a greater degree than the average person."
But avoiding herbicides in food isn't as easy as washing white residue off of your fruits and vegetables. Morgan explained some crops absorb the chemicals.
"For example, when you try to wash the pesticides off a strawberry, it's already absorbed deeply into the fruit, so it isn't going to help," he said, adding that the top three pesticide-laden crops are kale, spinach, and strawberries.
Worries Over Groundwater
Food isn't the only concern. Contamination of groundwater is also highly prevalent throughout the United States.

A study of groundwater for public consumption released in 2021

found

common pesticides in 41 percent of the tested supply wells.

"Pesticides can and do contaminate groundwater. This is a problem because groundwater is used for drinking by about 50 percent of the U.S. population," Morgan observed.

Mazzoni suggests consumers worried about groundwater contamination purchase a water and shower filter to remove environmental toxins.

Findings from another study revealed that babies born near areas of high 2,4-D use—such as farming communities—had higher than normal rates of birth abnormalities, respiratory and cardiovascular issues, and developmental defects.

While information pointing to a link between the popular herbicide and health problems keeps pouring in, scientists hesitate to draw conclusions too quickly. Instead, they suggest taking preemptive action.

"The evidence isn't clear enough to draw conclusions with confidence, but it is better to take precautions to prevent possible cancers than to wait for more evidence,"

said

 Jennifer Sass, senior scientist for the Natural Resources Defense Council.

"Dow complies with all federal, state, and local regulations, working closely with the appropriate regulatory bodies to help ensure the health and wellbeing of our employees and communities." Dow Chemical spokesperson J.D. Sterba told The Epoch Times.

The EPA has approved the use of 2,4-D throughout the United States, which is paired with the chemical glyphosate in the product Enlist Duo. The agency hasn't upheld any potential links between the use of 2,4-D and an increased risk of health problems.

For now, farmers don't seem to mind being at the highest risk of exposure.

"Proponents of industrial farming say alternatives to pesticides are either too expensive or use too much land," Morgan said.

EPA officials didn't respond to a request by The Epoch Times for comment.