The Senate on Tuesday approved General Charles Brown Jr. as the Air Force's chief of staff, making Brown the first black chief of staff of a U.S. military branch.
Brown is now the second black man to sit on the Joint Chiefs of Staff, following retired Army Gen. Colin Powell.
Senators voted 98-0 to approve Brown.
Republican President Donald Trump appointed Brown to the position, which requires Senate approval. In a statement before the vote, Trump said the approval of Brown marked "a historic day for America."
"Excited to work even more closely with Gen. Brown, who is a Patriot and Great Leader!" he added in a missive on social media.
Vice President Mike Pence presided over the vote in a rare appearance in the Senate. Pence's spokesman said in a statement to the
Daily Caller
that because of Trump's leadership, America was going to "witness an incredible moment in American history when the Senate votes to confirm the first-ever Black service chief, U.S. Air Force General Charles Q. Brown."
"That significance is why Vice President Pence considers it so important to preside over today's vote," the spokesman said.
Before being approved as chief of staff for the Air Force, Brown served as commander of the Pacific Air Forces, which is responsible for Air Force activities spread over half the globe.
Brown was commissioned in 1984 as a distinguished graduate of the ROTC program at Texas Tech University, according to his military biography. Brown served in a variety of positions, including an assignment to the U.S. Air Force Weapons School as an F-16 Fighting Falcon instructor. Other roles included secretary of the Air Force and aide-de-camp to the chief of staff of the force.
Brown spent more than 2,900 hours flying as a command pilot.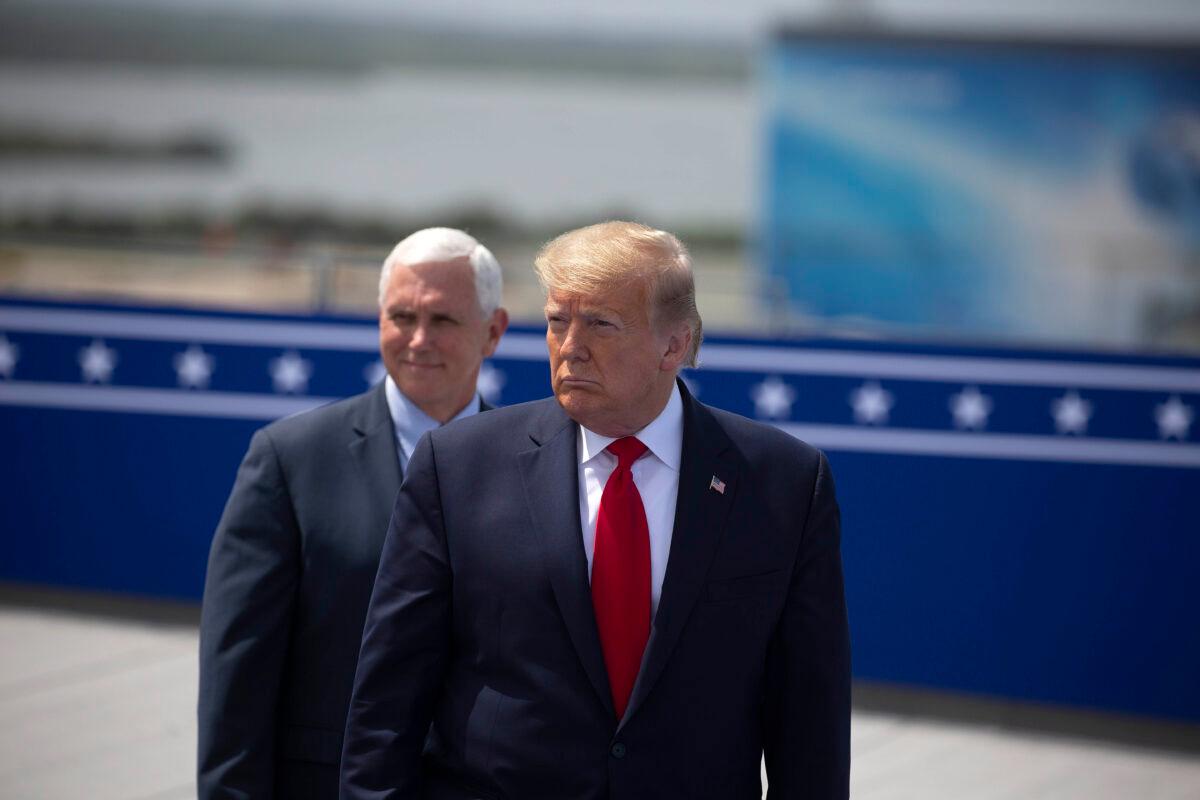 In a recent statement following the death of George Floyd, an unarmed man in police custody in Minneapolis, Brown said he was full with emotion thinking about not just Floyd, "but the many African Americans who have suffered the same fate as George Floyd."
"I'm thinking about protests in my country tis of thee, sweet land of liberty. The equality expressed in our Declaration of Independence and the Constitution that I've sworn my adult life to protect and defend," Brown said in the video statement, which was released by the Pacific Air Forces.
"I'm thinking about my Air Force career where I was often the only African American in my squadron or, as a senior officer, the only African American in the room. I'm thinking about wearing the same flight suit with the same wings on my chest as my peers and being questioned by another military member: 'Are you a pilot?'"
Trump originally nominated Brown in March but opposition from Sen. Dan Sullivan (R-Alaska) stalled the nomination for months.
In an appearance before the Senate Armed Services Committee last month, Brown expressed support for modernizing fighting capabilities and expanding to 386 squadrons.
"I am committed to the Air Force achieving irreversible momentum towards implementation of the National Defense Strategy and an integrated and more lethal joint force," Brown told senators in Washington.
Outlining his position on how he'd approach heading the Air Force, Brown said: "To compete, deter and win, we will need to generate combat power faster than our adversaries."
"If confirmed, I am an advocate for early and constant collaboration between operators, acquisition professionals and industry partners to unleash innovation and spiral development so that the warfighter has access to the most capable and state of the art assets, sooner than later," he added later, agreeing with Sen. Deb Fischer (R-Neb.) about the need to modernize land-based nuclear deterrents.