An AirAsia X flight carrying 259 passengers en route to Malaysia from Perth was forced to turn around due to shaking caused by a technical issue, CNN reports.
Passengers on the airplane said that the shaking went on for two hours as the airplane headed back to Perth. The Airbus A330-300 jet landed safely at the Perth airport upon return.
"We were asleep and heard a loud bang around the 1-hour-and-15-minute mark," passenger Damien Stevens told CNN. "It shook for the whole ride back, close on two hours."
The pilot asked the passengers to pray on two separate occasions, according to Stevens. When the jet was about to land, the passengers were told to hold the "brace" position.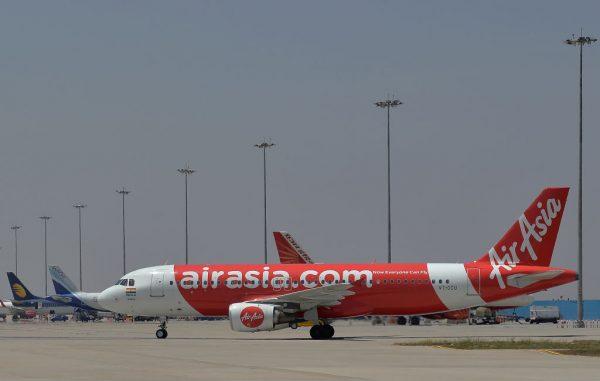 Stevens praised the pilot, adding that the plan erupted with applause after a smooth landing.
The pilot shook hands with all the passengers upon landing.
Flight D7237 headed to Kuala Lumpur, Malaysia, took off at 6:40 a.m. local time and landed at Perth Airport upon return at 10 a.m.
"It was really shaky, very scary," Stevens said.
Some passengers posted videos on social media showing the shaking inside the cabin.
"I thought I might die," wrote
@maesaya on Instagram
, along with a video clip showing the plane's seats rattling.
It's been noted that a slight imbalance in jet engines can cause reverberations that can be felt throughout the whole aircraft.
The A330 is designed to be able to operate even if one of its Rolls Royce engines fails.
"It was literally like you were sitting on top of a washing machine," Brenton Atkinson told the Australian Broadcasting Corporation.
"The whole thing was going," he added.
"I could tell by the cabin crew's reaction that it was really bad," passenger Sophie Nicolas said.
"I was crying a lot, a lot of people were crying, trying to call their mums and stuff but we couldn't really do anything just wait and trust the captain."
Issues With Rolls-Royce Engines
The malfunction of the Rolls-Royce Trent 700 engine is the third such incident since May.

A China Eastern Airlines flight turned back to Sydney after part of its engine broke off on June 12. The plane landed safely after turning around. Photographs of the incident showed a gash on the engine about a meter in size.
Television station Seven News reported that passengers heard a bang shortly after
Flight
MU736 took off and could smell burning before the
flight
turned
back
.
"We went up in the air and all of a sudden we heard this noise ... it kind of smelt like burning. Oh, I was scared. Yeah, I was really scared. Our group was terrified," one unidentified passenger told Seven News.
On May 15, an Egypt Air flight flying from Cairo to Beijing with 211 passengers onboard sustained similar damage upon takeoff.
Photos
of the incident show a hole about 3-4 meters in size on the turbine casing.
Reuters contributed to this report.