President Donald Trump should withdraw all American forces from Afghanistan, the president's nominee for U.S. ambassador to the country said this week.
"He would be the first president since at least Reagan to not start a major new war, and he'd be the president who got us out of America's longest war. That's what the president should want in the first paragraph of the history of his presidency," Will Ruger, the nominee,
told Breitbart News
.
"It's not just because it's about his legacy or about politics, but it's good policy," he added.
Ruger, who fought in Afghanistan, was nominated to the ambassadorship in September. The Senate has not yet voted on the nomination.
Trump campaigned on ending the U.S. involvement in "endless wars." American troops have been in Afghanistan since 2001.
"We're there 19 years," Trump
told reporters
in May in Washington. "I think that's enough."
Trump hammered out a deal with the Taliban earlier this year that officials said would lead to ending the war in Afghanistan, but only if the Taliban kept promises it made.
Troop levels in the country peaked at around 100,000 in 2001. In 2012, that number had dropped to 68,000.
The current level is under 8,000 and Pentagon officials
said in September
that they had orders to reduce that by up to half while preparing for the possibility of a total withdrawal by May 2021. Acting Secretary of Defense Christopher Miller said Tuesday that the number of troops in Afghanistan would be cut to 2,500.
A number of military officials and lawmakers have protested against a complete withdrawal.
"The consequences of a premature American exit would likely be even worse than President Obama's withdrawal from Iraq back in 2011, which fueled—fueled—the rise of ISIS and a new round of global terrorism," Senate Majority Leader Mitch McConnell (R-Ky.)
said
on the Senate floor on Monday.
"It would be reminiscent of the humiliating American departure from Saigon in 1975. We'd be abandoning our partners in Afghanistan, the brave Afghans who are fighting the terrorists and destroying the government's leverage in their talks with the Taliban are designed to end the fighting. Our retreat would embolden the Taliban."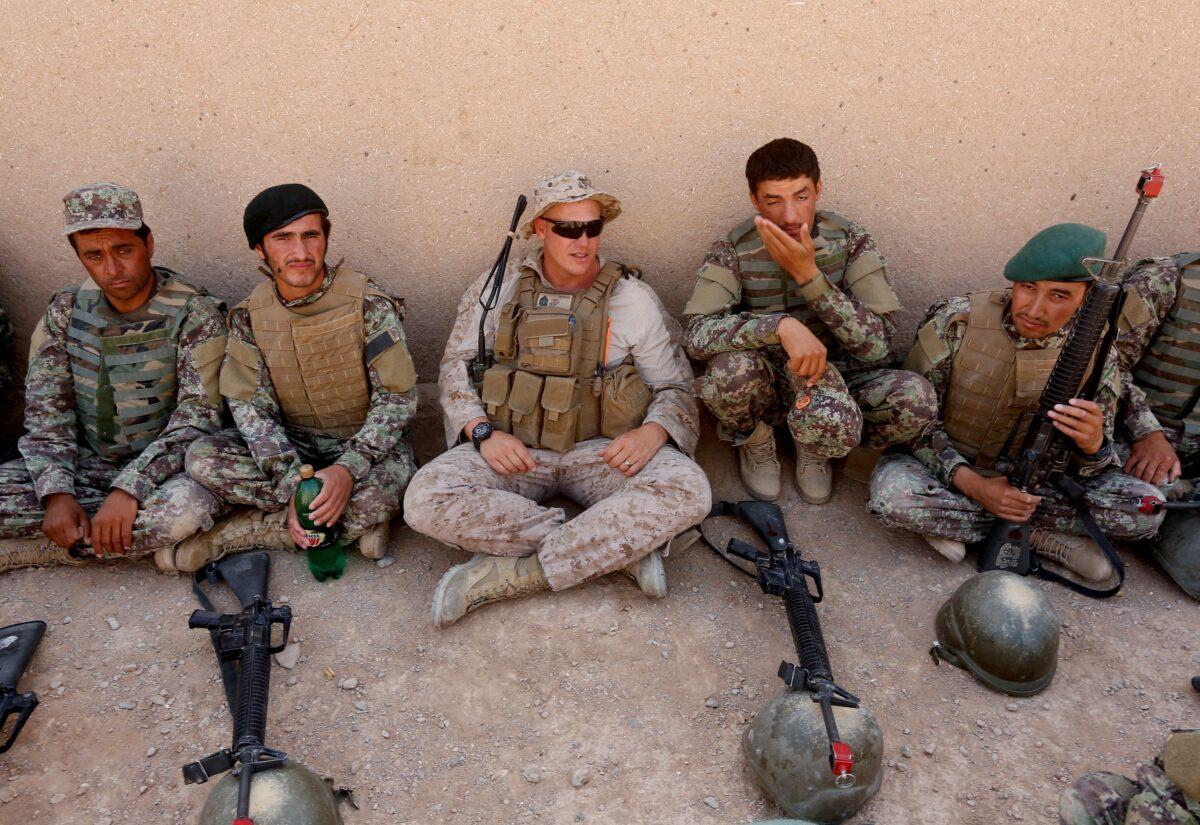 Democratic presidential nominee Joe Biden told a debate last year that it was not wrong to pull out troops from Iraq. Biden said he was opposed to the surge in Afghanistan and that the country cannot be put together because it's actually composed of three different provinces.
"But here's the point. The point is that it's a counterterrorism strategy. We can prevent the United States from being the victim of terror coming out of Afghanistan by providing for bases—insist the Pakistanis provide bases for us to air lift from and to move against what we know. We don't need those troops there. I would bring them home," he said.
Trump recently fired Mark Esper, the secretary of defense, and named Miller as his acting replacement.
Miller
told
Department of Defense officials in his first memo that the war in Afghanistan "isn't over."
But, he added, many people are weary of war.
"We are not a people of perpetual war—it is the antithesis of everything for which we stand and for which our ancestors fought. All wars must end," Miller said. "Ending wars requires compromise and partnership. We met the challenge; we gave it our all. Now, it's time to come home."
In a followup memo, Miller said his goal is to "bring the current war to an end in a responsible manner that guarantees the security of our citizens." He did not list a timetable.
Ruger told Breitbart that America has accomplished much in Afghanistan.
"Killing Bin Laden, really punishing the Taliban for their state sponsorship of al-Qaeda, and really quite decimating al-Qaeda in Afghanistan—those are the things we needed to do to keep us safe. We didn't really need to be doing these other things related to democracy and values promotion. Those would have been nice things, but those were not necessary things. And when it comes to nice things, right, you have to weigh them against the costs," he said.
"And the costs of this has been borne by people—it's about a trillion dollars, two trillion dollars depending on how you cut it. I think that higher number is better because of the fact that you have to think about all the veterans care and liabilities that you have ahead. But you also have a case in which you've had tens of thousands wounded. You have thousands dead. I mean, this is a grave cost."