Johnson & Johnson expects to have up to 800 million vaccines available by early next year for the COVID-19 disease, one of the strongest projections from a company involved in researching the vaccines.
No vaccines currently exist for COVID-19, which is caused by the 
CCP (Chinese Communist Party) virus
, a new coronavirus that emerged from mainland China last year. There are no proven treatments either, though some have shown promise.
Johnson & Johnson is developing three vaccines, a lead candidate and two backups, officials said during first quarter earnings call this week. With emergency use authorization, the vaccine could be available as soon as the first quarter of 2021.
"We plan to be first in human testing sometime in early September. Should things progress, we would have data readout in December and that would hopefully lead to an approval the early part of 2021," Joe Wolf, the chief financial officer of Johnson & Johnson, told
Yahoo Finance
in an interview.
The company is manufacturing at risk "to ensure that should the clinical development and the trials be successful, we are in a position to kind of flip the switch and [be] ready to go, to create great access across the globe," he added.
The availability early next year would depend on emergency use authorization, executives said during the company's first quarter earnings call this week.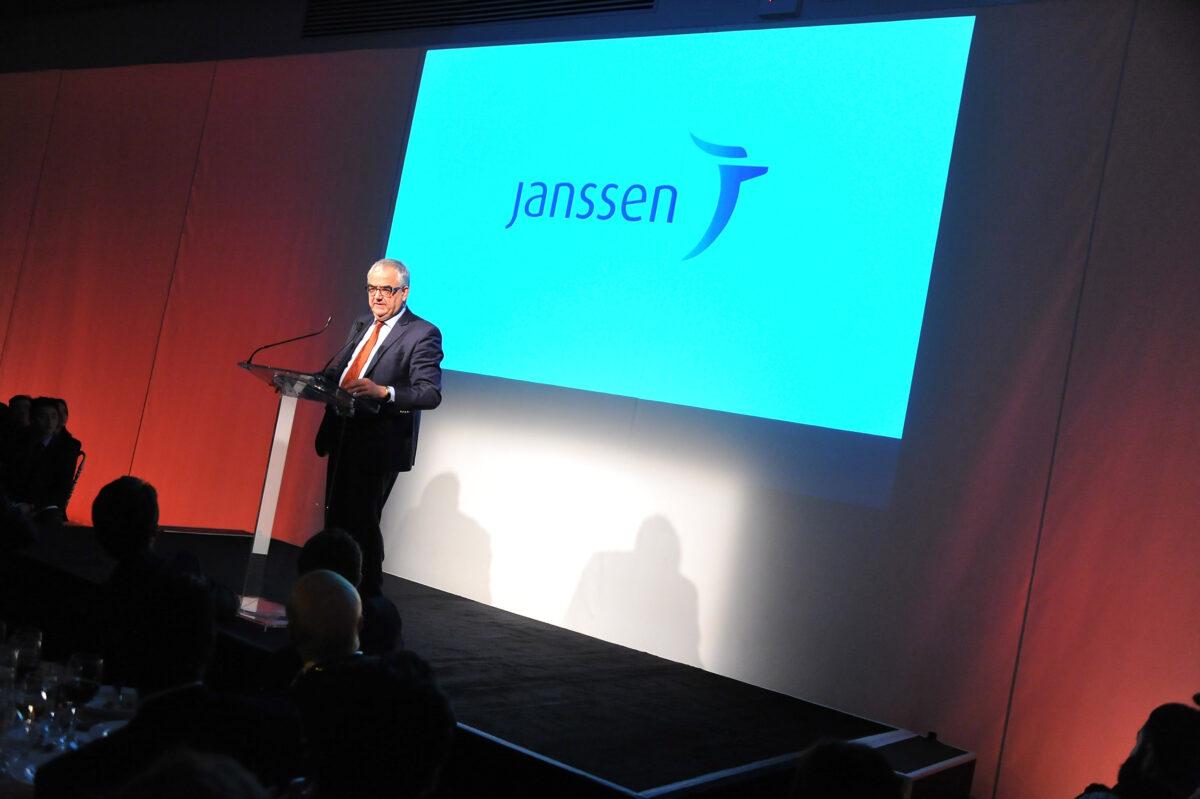 Johnson & Johnson is using a Janssen vaccine platform, which has a strong safety profile. More than 50,000 people have been vaccinated with the platform, according to Paul Stoffels, the company's chief scientific officer.
Johnson & Johnson started working on vaccine candidates in January, after the CCP virus genome was released, and constructed multiple candidates after inserting spike proteins into an adenovirus, a common cold virus. The lead candidate and two backups were chosen after pre-clinical testing. The next step is producing master seed banks for the three candidates before human testing starts in September. Data from the testing is expected to be available in December, setting up the potential emergency use authorization.
Alex Gorsky, the company's CEO, said that the company wants the vaccine to be affordable and will distribute it "on a not for profit basis for emergency pandemic use.
The company plans to manufacture some doses at an existing facility in the Netherlands and other doses at a building it's refitting in Maryland. Executives are in discussions with potential partners in Europe and Asia and plan to announce partnerships in the coming weeks.
Johnson & Johnson is collaborating with Health and Human Services on the vaccine and the company's efforts to test existing drugs against the virus. The agency's Biomedical Advanced Research and Development Authority has worked with the company in the past on vaccines against Ebola and novel influenza viruses.
Other companies are developing or have already developed vaccines,
including Moderna
and Inovio.