As an increasing number of international companies in China cave in to the Chinese regime's pressure and surrender their private user data, Asus, a Taiwan-based, multinational computer hardware and consumer electronics company has announced a complete withdrawal from China's cloud storage market to avoid having to comply with the regime's intrusive legal requirements.
China ratified a
cybersecurity law
in 2015 that sought to impose an even tighter grip on the country's internet and technology spheres. Chief among the guidelines is the requirement for internet service providers and other technology companies to store data physically in China and be subjected to the regime's control. This change has put many international companies in a dilemma, as they have either to comply or withdraw from the large Chinese market.
Asus, a Taiwanese technology conglomerate known for being one of the largest global manufacturers of personal computer desktops and laptops, as well as of components such as motherboards, announced this week that it will withdraw its Asus Cloud storage services, key among them Asus WebStorage, from mainland China starting May 1 of this year. It will also shut down its data center in Shanghai.
Asus said that users in China who wish to continue using Asus WebStorage after May 1 should transfer their accounts ahead of time to the company's servers in other countries. Outside of China, Asus currently has cloud data centers in Taiwan, United States, and Luxembourg.
Wu Hen-Zhuang, the managing director of Asus Cloud, said that Asus's unwillingness to comply with China's tightening data regulations is the primary reason behind the company's decision to withdraw. He also listed strong market competition for cloud storage in mainland China as a secondary reason.
Asus Cloud is used by over 70 million users and 1,200 commercial enterprises globally, according to the company's
official website
. Mainland China's market, however, accounts for only 10 percent of the Asus Cloud users, according to Wu.
Asus's move is in sharp contrast to Apple. In January Apple was widely
reported
to be transferring its iCloud storage servers for Chinese users to Guizhou Cloud Big Data (GCBD), a Guizhou-based Chinese state-owned company, as the American tech giant claimed that it had no choice but to comply with the Chinese regime's new cybersecurity law.
An investigative report
by The Epoch Times revealed that GCBD is registered as being fully owned by the "National Defense Industry Working Committee" of the Guizhou Provincial People's Government, an organ that experts said has intimate links with China's People's Liberation Army (PLA). Apple did not respond to questions concerning its decision, which will allow the PLA to gain access to the private data of its Chinese users.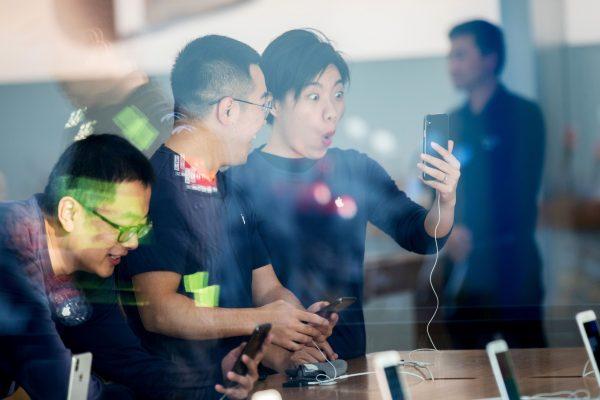 In a previous interview, Ying-Yu Lin, a professor at the Institute of Strategy and International Affairs at Taiwan's National Chung Cheng University, said that the Chinese regime's coercive regulations imposed on foreign companies in China such as Apple's iCloud could be motivated not just by a desire to control user data, but also to acquire critical technology such as cloud computing, which could have military applications.
As a Taiwanese company, Asus Cloud services have been used by numerous Taiwanese enterprise and government clients such as Taiwan's Ministry of Economic Affairs, Ministry of Transportation, and Taipei city government. An Asus decision to comply with Chinese regulations could conceivably have had far-reaching consequences for Taiwan's national security.
With Apple iCloud falling into the hands of the Chinese regime, and Asus WebStorage withdrawing from mainland China, Chinese users now have few, if any, options available to store data securely in the cloud.
Currently, the top three most used cloud storage service providers in China are Baidu, Huawei, and 360 Yunpan. All three Chinese companies are deeply tied to the Chinese regime and even collaborated with the regime's effort to maintain its "Great Firewall," a comprehensive censorship and control mechanism imposed on the Chinese internet users.