Hillary Clinton is among those considering trying to get the Democratic presidential nomination, according to new reports.
Clinton, 71, a former secretary of state and first lady, has remained vocal and visible since losing to President Donald Trump in 2016. She recently got into a spat with 2020 presidential candidate Rep. Tulsi Gabbard (D-Hawaii), accusing the outsider candidate of being a "
Russian asset
." Clinton also attempted to run for president in 2008 but lost to future-President Barack Obama in the primary.
Nervous donors and others on the left have been casting about for fresh candidates because of a lack of confidence in the current field reported the
New York Times
.
The three frontrunners have all faced issues in recent months—73-year-old former Vice President Joe Biden has had a number of public memory lapses and has faced accusations of corruption over his and his son's business activities in Ukraine and China; 70-year-old Sen. Elizabeth Warren (D-Mass) has faced ridicule over claims of Native American ancestry and changing her story about leaving a school in the 1970s; and 78-year-old Sen. Bernie Sanders (I-Vt.) has faced health concerns over a recent heart attack and his politics being too far-left.
"Since the last debate, just anecdotally, I've had five or six people ask me: 'Is there anybody else?'" Leah Daughtry, a longtime Democrat who has run two of the party's recent conventions, told the New York Times.
"There's more anxiety than ever," added Connie Schultz, a journalist married to 66-year-old Sen. Sherrod Brown (D-Ohio), who has also been urged to run by some but announced in March he wouldn't. "We're both getting the calls. I've been surprised by some who've called me."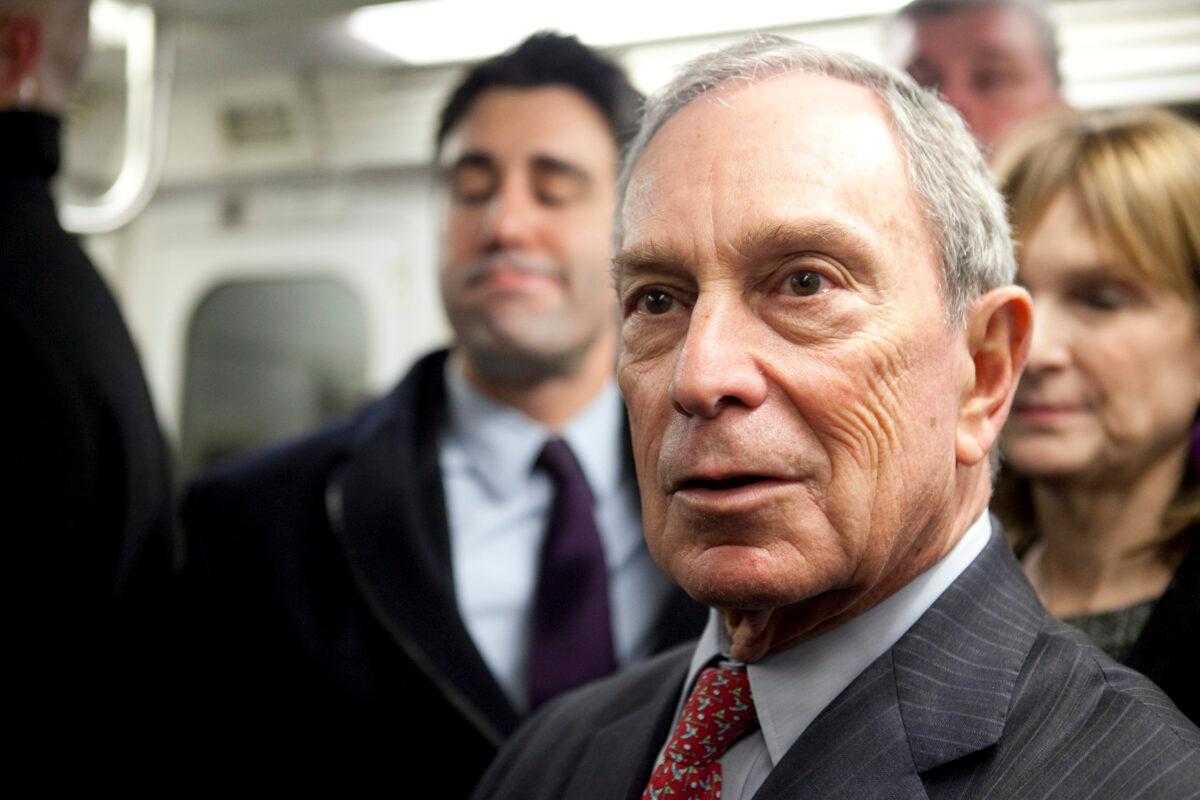 Clinton and former New York City Mayor Michael Bloomberg, 77, "have both told people privately in recent weeks that if they thought they could win, they would consider entering the primary—but that they were skeptical there would be an opening," the paper reported, citing an unspecified number of Democrats who have spoken with them.
Two people close to Clinton told the
Washington Post
that Clinton hasn't ruled out running again.
Party leaders and activists told the paper that there are concerns Biden has been crippled by the focus on his family's ethics while he was in office, his clear trouble articulating thoughts during the debates, and poor fundraising numbers. They said Sanders and Warren may be too far to the left to win a general election. Other candidates haven't stood out as a possible alternative to the top three.
Oprah Winfrey, who some think should run herself, has asked Disney chief executive Bob Iger to run, the paper said, while one Democratic National Committee member named retired Adm. William McRaven, 63, as well as Brown as people she'd like to see run.
Other possibilities bandied about include former Secretary of State John Kerry, 75, a vocal Trump critic who has maintained ties with Iranian officials, former First Lady Michelle Obama, 55, and former Massachusetts Gov. Deval Patrick, 63.