Rep. Tulsi Gabbard (D-Hawaii) said that former presidential candidate Hillary Clinton smeared her as a "Russian asset."
Gabbard hit out at Clinton on Oct. 18 after Clinton said during an interview, without presenting any evidence, that Russia has "got their eye on somebody who is currently in the Democratic primary and are grooming her to be the third-party candidate."
She later said that person, who was identified as Gabbard, is "a Russian asset," along with Jill Stein, who ran for president in 2016 in the election that Clinton lost to President Donald Trump.
"Let me tell you what this is about: this is about Hillary Clinton sending a very strong message because I am and have long been calling for an end to our country's foreign policy of waging one regime change war after the next, the likes of which we've seen in Iraq, and Libya, and ongoing in Syria, and because I'm calling for an end to this new cold war and nuclear arms race, that I am a Russian asset and I am a traitor to the nation I love," Gabbard, who served in the military, said during an appearance Friday night on Fox News' "Tucker Carlson Tonight."
"Not only are they saying that about me, they are basically sending this message out to every veteran in this country, every service member, every American … who is fighting for peace," she added.
The reason Clinton tried smearing her as working with Russia, Gabbard alleged, is that the former secretary of state knows she can't "manipulate" the outsider candidate.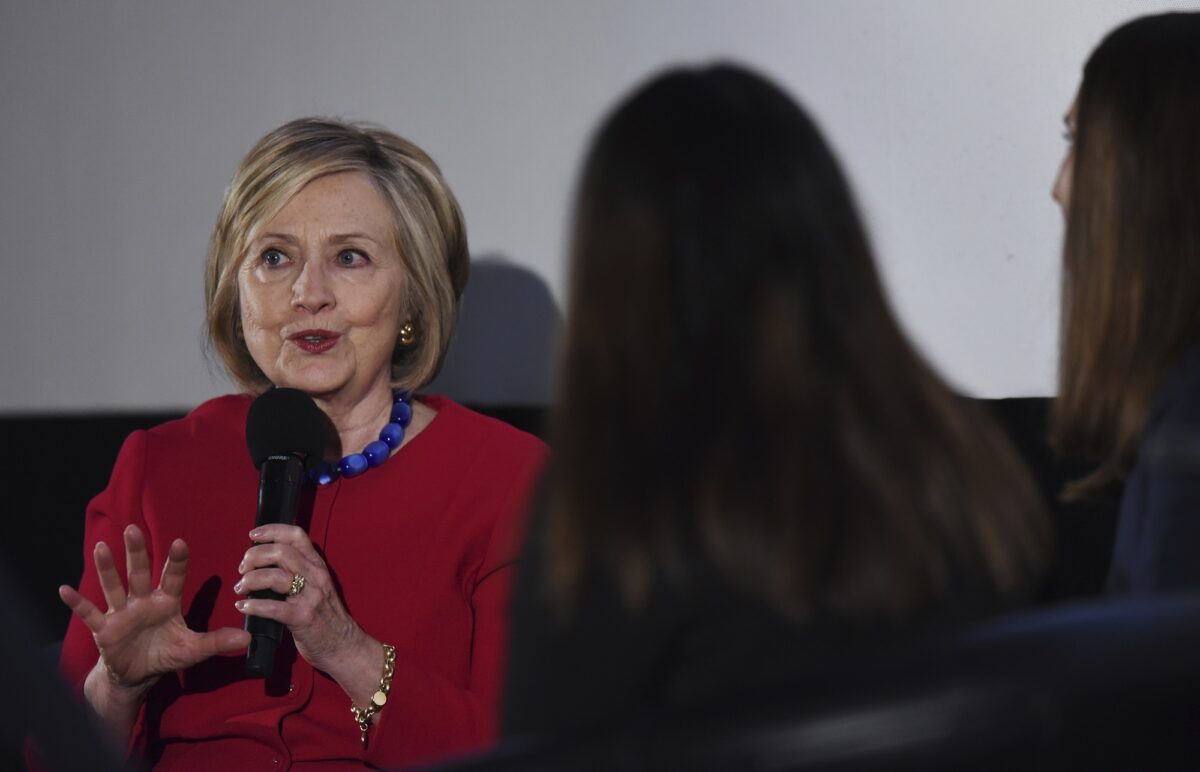 "The reason why she's doing this is ultimately she knows that she can't control me. That I stand for against everything that she represents. And that, if I'm elected president, if I'm the Democratic nominee and elected president, that she won't be able to control me, she won't be able to manipulate me. She won't be able to continue to work from behind the curtain to continue these regime change wars that will be so costly," Gabbard said.
"Thousands of my brothers and sisters in uniform were killed in Iraq, a war that she championed. Their blood is on her hands. I am calling for an end to these regime change wars, this is why she's speaking out strongly and smearing my character and trying to undermine my campaign."
She also said she's been facing smears since she announced she was running for president.
"This is something that happened from literally the day I announced my candidacy," Gabbard said, adding that the "warmongering foreign policy establishment" is against her because of her calls to end the wars America is involved in.