The world faces water problems on a scale never before experienced in history. The global population is growing as water resources are shrinking.
The world's leading water experts and officials met in Stockholm from Aug. 27 to Sept. 1 for the annual World Water Week.
The challenges—and solutions—they discussed included how to guarantee the human right to water when shortages are common and infrastructure costs are high; how to control pollution when regulators can barely stay on top of all the new chemicals found in the world's waterways; and how to prevent violent water conflicts in some of the most parched regions of the world.
Water as a 'Human Right'
Calling water a "human right" is the easy part, but guaranteeing this for 7 billion people is the hard part.
In 2010, the United Nations declared that access to safe water is a human right. This was strengthened in 2015, when 193 countries committed to the U.N.'s Sustainable Development Goals, which include a target of achieving "universal and equitable access to safe and affordable drinking water for all" by 2030.
Translating these lofty goals into tangible changes is a big job.
Among those responsible for figuring out how to do this is Robert Bos, an independent water consultant and former water and sanitation coordinator for the World Health Organization. In an interview with The Epoch Times, he said that since the 2010 declaration, many countries have passed legislation that designates water as a human right.
Some countries, such as Kenya, even adopted the right into their constitutions. Of course, a commitment on paper does not mean an immediate change on the ground, but creating solid legal footing on the national level is a good start.
"Then it has to trickle down to the level of where you have the people that are actually practitioners in the area of water and sanitation," Bos said. "My feeling is, that is still an ongoing process, but it's not really going as quickly as one would hope."
He has been working through the International Water Association with practitioners, guiding them on how to protect this right on the ground. Bos explained that utilities, NGOs, and other local water practitioners already work toward equitable distribution of water and affordability to some degree. Now, it's about strengthening those efforts and framing them more clearly within the international human rights goals to push forward more quickly.
Change can be slow, but Bos said no one expects universal coverage overnight.
No Money, No Water
The legal framework for the right to water has been challenged most often when customers who cannot afford to pay their water bills have had their access cut off.
Utilities have to cover the costs of maintenance and investing in infrastructure. It is hard to balance the right to water with the cost of water, but Bos gave an example of how South Africa has done this relatively well.
"In the cases that have been brought against the South African state ... [by] people who were not happy they still lacked access in the townships and poorer areas, the judge clearly pointed out that human rights [are guaranteed], but within the limitations of what resources are available to the national or local authorities," he said.
The government has to show it has made a maximum effort to provide water to all, Bos said, but even a maximum effort may not be enough to guarantee all people have clean water. The Constitutional Court of South Africa also emphasized that the state must work toward ensuring the right to all, and to improving access over time.
The Right to Water Information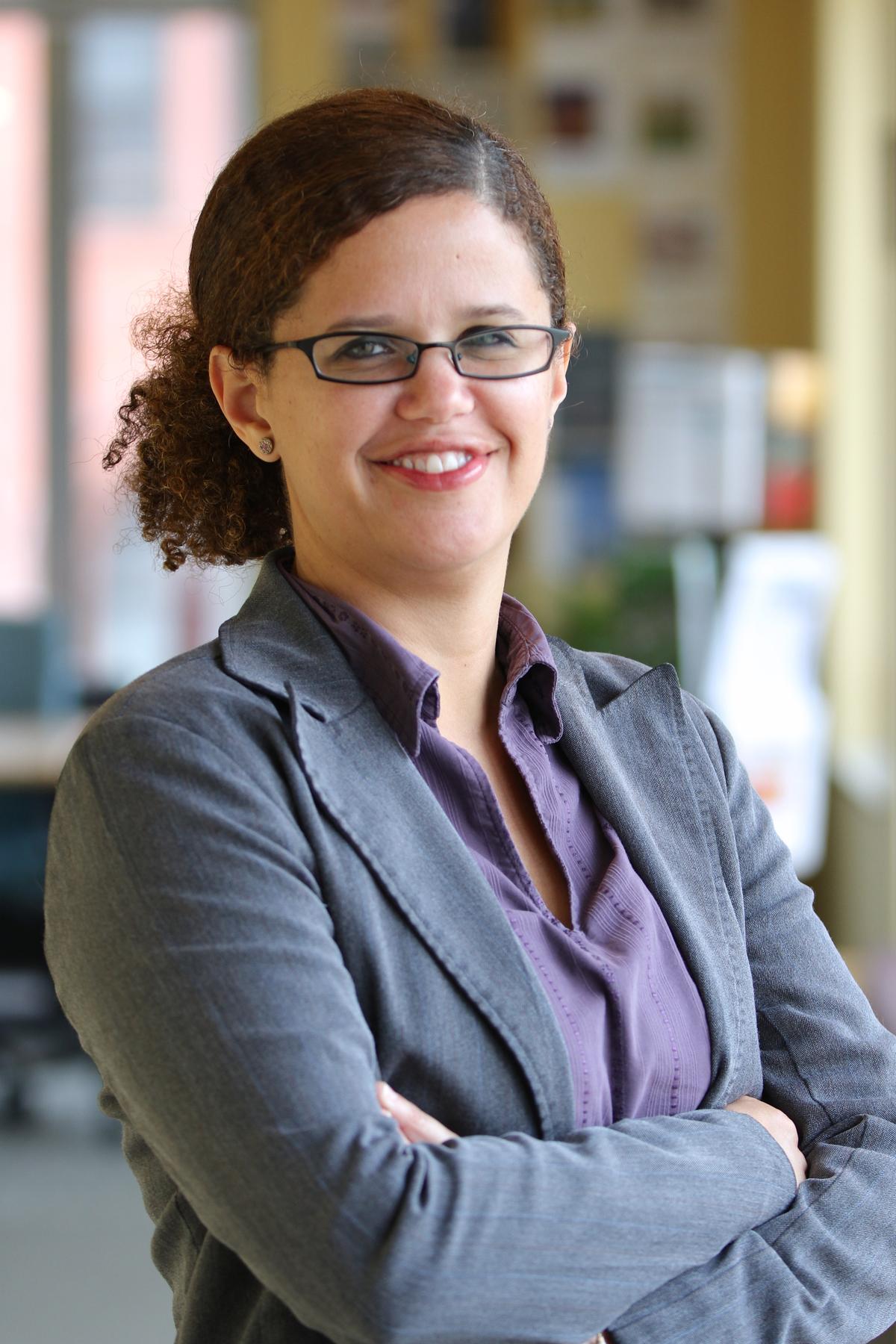 Carole Excell, acting director of the World Resources Institute, told The Epoch Times that an important part of the human right to water is the right to information.
She has been working with officials in Thailand, Mongolia, and Indonesia to increase transparency as a means of protecting the human right to water.
"Without information, you are not able to participate in decision-making or understand whether your water is clean," she said. "You're not able to understand how government sets tariffs. You're not able to understand whether policies are discriminatory against you.".
Excell says information on water has become more accessible as a result of the U.N.'s Sustainable Development Goals, which require participating countries to report on improvements.
Regulators Struggle to Keep Up With Chemical Pollution
Scientists and officials monitoring waterways worldwide are constantly adding new chemicals to their lists of concerning contaminants. The scope of water pollution is so vast, the ability to control it is running right through the grasping fingers of lawmakers.
Balancing economic interests with environmental and human health concerns is a constant struggle, especially in developing Asian countries trying to promote industrialization.
The World Resources Institute said in a report on Southeast Asia's water challenges it released Aug. 30: "Over 80 percent of global wastewater is discharged back into the environment without treatment, while 300 million to 400 million tons of heavy metals, solvents, toxic sludge, and other waste from industrial facilities alone are dumped into the world's waters each year."
Even in developed countries, where the resources and will to regulate water pollution are stronger, lawmakers are confounded by the complexities of the problem.
Nicolai Schaaf, who works on policy dialogue for the World Water Week hosting organization Stockholm International Water Institute, explained some of those complexities in an interview with The Epoch Times.
His focus is especially on policies concerning pharmaceuticals in the water. Our bodies only absorb a portion of the medications we take, while the rest is flushed into our water systems. Effluent from pharmaceutical companies also adds great doses of medicine to waterways. Common wastewater treatments do not filter these substances out, meaning they often end up in water sources used for drinking and other purposes.
A glance at some of the challenges with regulating pharmaceuticals in water gives an idea of the multifarious challenges regulators face in applying similar considerations to each different kind of contaminant.
Who Is to Blame?
When antibiotics, for example, enter waterways from pharmaceutical companies' effluent, they contribute to antimicrobial resistance.
That means so-called "superbugs"—bacteria that have developed a resistance to antibiotics—develop in the waterways. Antimicrobial resistance is a major global health concern, as bacterial infections that could previously be treated with antibiotics are now untreatable, or even deadly.
Many antibiotic medications are produced by companies in India or China.
"The industry [in Asia] says they are blamed falsely because they are not violating any regulation," Schaaf said. "Partly, that's true, because, as in Europe, there are hardly any maximum concentrations." Regulators in Europe are hesitant to set maximum concentrations for antibiotics and other pharmaceuticals in water, he explained, because of concerns that any such limits could inhibit people's ability to get medicines when they need them.
Economic interests also come into play. "How easy is it to implement new regulation or work toward new regulation if there is heavy industry lobby on the other side?" Schaaf asked.  
It's not just a question of regulation, but also of over-prescription and of business models for the pharmaceutical industry.
"You need to discuss new business models for the industry," Schaaf said. "It's very expensive to develop new antibiotics, and if you invest in that, but the idea is that you sell as little as possible of it and only when it's really necessary, then you won't earn any money on it."
Solutions
But Schaaf hopes an increasing consumer interest in transparent, sustainable supply chains will put pressure on companies to change. It will be in their financial interest to provide a sustainably produced product, whether pharmaceutical or otherwise, if that's what consumers are willing to pay for.
In the case of preventing anti-microbial resistance, Schaaf said it is already in the interest of pharmaceutical companies to prevent water pollution. "If they promote resistance against their own product, they are harming their own business future," he said.
Some pharmaceutical companies, like DSM Sinochem Pharmaceuticals in Singapore, have said it is possible to make money and prevent pollution at the same time.
Schaaf said it's companies successfully working toward sustainability that show "it's not utopic. It isn't the militant, green requirements of some radicals. ... It's actually possible."
There are advanced filtration facilities that can remove pharmaceuticals as well as many other chemicals not captured by standard facilities. But there are trade-offs. These facilities require more energy and thus would set back environmental goals that aim at energy conservation. They would also be more expensive.
Schaaf suggests countries monitor where the problems of water pollution are the worst and prioritize those areas for advanced filtration. This is among the solutions he discussed with other water experts during Water Week.
Water Wars
Unrest from water shortages is contributing to conflicts, such as the civil war in Syria and the outpouring of refugees from the country. Meanwhile, radical groups, like Al Shabaab in Somalia, feed on social distress as a tactic and commandeer water sources to gain power. In Kenya, violent clashes break out over grazing land in times of drought. Since 2016, dirty water has caused a cholera outbreak of unprecedented scale in Yemen.
Water-stressed regions such as North Africa and the Middle East are in a cycle of conflict, explained Corinne Graff, a senior policy scholar at the U.S. Institute of Peace, during a talk on Aug. 29. Water shortages lead to conflict, but conflict further worsens access to clean water.
"Violence destroys physical infrastructure ... and public services, exacerbating drought and food insecurity," she said. Helping fragile governments become more resilient is the only way to really solve humanitarian crises related to water, she said.
Experts brought hopeful examples and solutions to the discussion.
Sunya Orre, director of Kenya's National Drought Management Authority, spoke of Kenya's commitment to ending national drought emergencies by 2022. The government has invested in monitoring drought to quickly identify regions most in need. It has even set up direct money deposits to people's bank accounts so that in times of drought they will instantly have money for food, health, or education as needed.
Anders Jagerskog, associate professor of peace and development at Gothenburg University, said Saudi Arabia and Jordan are doing a good job of addressing the problem of high subsidies for agricultural water use in the Middle East. Although it is good to help farmers grow the food needed for all, he said, heavy subsidization can also take away incentives to conserve water.
He cited a World Bank report released Aug. 23, "Beyond Scarcity: Water Security in the Middle East and North Africa," which highlights Jordan and Tunisia's successful wastewater recycling programs. The report states, "Currently, more than half of the wastewater collected in the MENA [Middle East North Africa] region is returned to the environment untreated, resulting in both health hazards and wasted water resources."