The Chinese communist regime has locked down the world's largest wholesale market—Yiwu city in China's Zhejiang Province—since April 27 because of a COVID-19 outbreak. Experts believe the regime's implementation of the extreme "zero-COVID" policy in the "world's small commodity capital" is the latest blow to the global supply chain.
After three local COVID-19 cases were found, authorities ordered all residents not to leave their residential complexes or villages, according to a statement posted on Yiwu's city government's official social media WeChat account. They closed schools and prevented people from entering public places, government agencies, enterprises, and institutions across the city without a negative nucleic acid certificate within the past 24 hours.
Yiwu, with a population of 1.5 million, brings together more than 2.1 million kinds of commodities, exporting everything from Christmas ornaments to U.S. presidential campaign supplies to more than 210 countries and regions around the world. In 2021, the express delivery volume reached 9.29 billion pieces.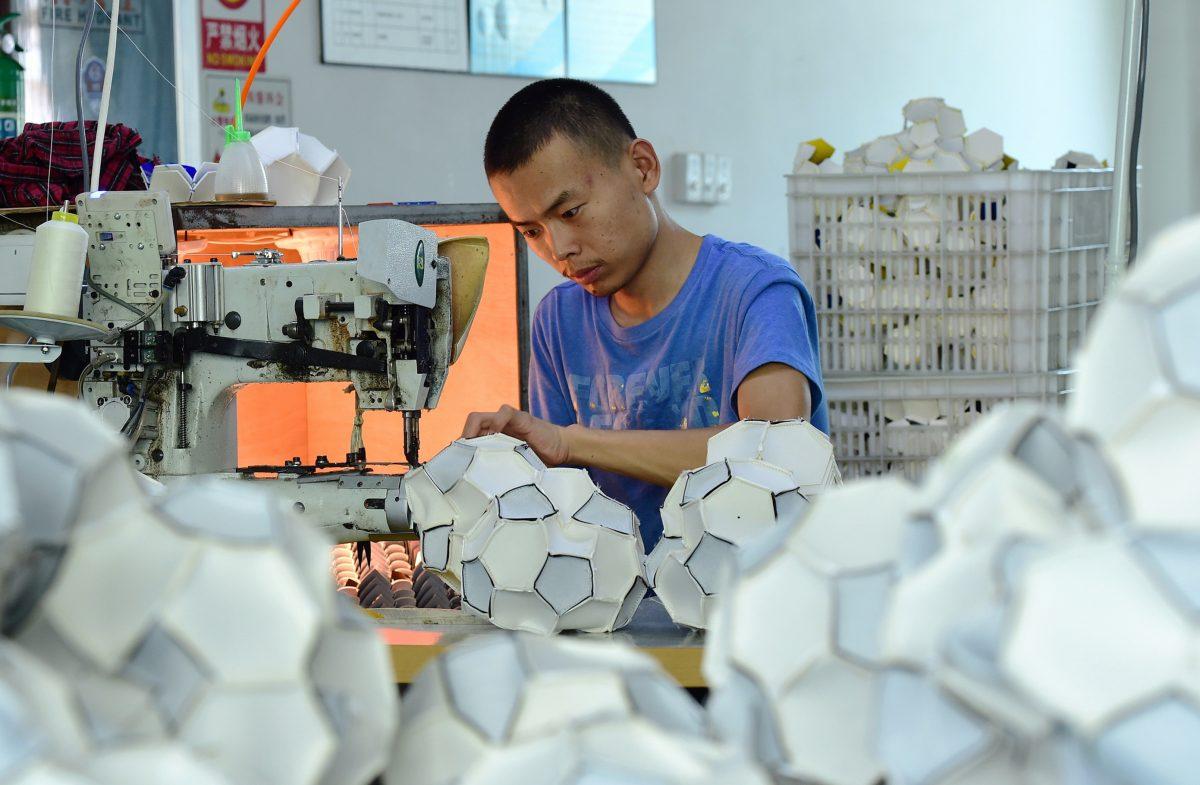 The city is a major wholesale hub and export center for consumer accessories. Eighty percent of all Chinese exports of Christmas merchandise are from Yiwu; nearly half of all goods exported from the city are destined for the United States.
The shutdown of all communities has already affected the express delivery of goods.
The Yiwu postal administration said that all couriers must undergo COVID-19 nucleic acid testing. Some couriers are suspended, as they have been to the areas that have positive cases, so they have a "yellow code" on their mandatory health app. This has created shortages of manpower, which affects express delivery and the speed of shipping.
Local officials have been conducting mass testing in the city to implement the "zero-COVID" policy.
Ding Xian, former head of the Jing'an Branch of Shanghai Huashan Hospital, pointed out in an online post on April 24 that "zero-COVID" means "repeated nucleic acid testing, overwhelmed staff; huge crowds, and serious cross-infection."
China accounts for about 12 percent of global trade. The regime's "zero-COVID" measures have idled factories and warehouses, hampered truck deliveries, and increased container congestion, further deteriorating global supply chains. After the major ports in east China such as Shanghai and Ningbo were shut due to the appearance of COVID-19 cases, many companies went to Yiwu to load their containers.
Shen Rongqin, a professor at York University in Canada, told The Epoch Times last month that many prosperous Chinese cities such as Shanghai and those in Jiangsu and Zhejiang provinces have been locked down, which has had a major impact on China's economy.
The first effect is the disruption of the supply chain, which has taken a toll on the export industry. Second, China's domestic demand has also been hampered, with the service industry shrinking the fastest. That will lead to a large number of people losing their jobs.