Police say an Oklahoma Arby's manager was arrested after killing a customer who apparently spat on her during an argument.
Deionna Young, 25, is facing first-degree murder charges over the alleged incident that took place on March 24 in Tulsa, reported the Tulsa World on Tuesday.
The man, 25-year-old Desean Tallent, threatened her and spit on her, said police.
Young followed the man and fired a shot into his vehicle, killing him, according to officials. She was arrested two days later.
After a fast food restaurant manager had an altercation with a man who threatened her and spit on her, police say she followed him and fired a shot into his vehicle.

由 Tulsa World 发布于 2019年3月26日周二
In the incident, police said she followed Tallent in her car before opening fire.
She used a .45-caliber handgun, for which she didn't have a license, said police.
Police said she then went back to work.
Tallent, having been shot in the torso, drove his SUV north to Walmart and crashed into an entrance. He was later pronounced dead at a nearby hospital.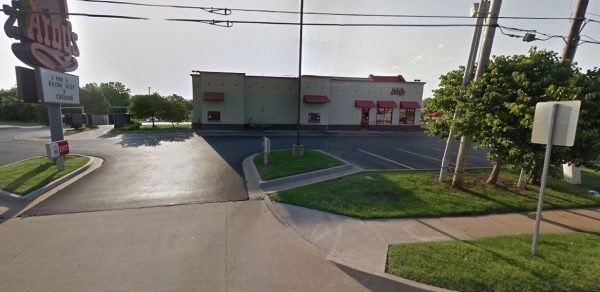 Young is being held without bond.
"We are currently conducting a comprehensive internal investigation into this incident. Additionally, we are fully cooperating with local authorities and will continue to offer support however we can. As this is an ongoing investigation, we ask that all further media inquiries are directed to the Tulsa Police Department," said Arby's in a statement to Fox23.
Police said the altercation took place at the Arby's at 41st Street and Garnett Road in eastern Tulsa.
Detectives said they examined video footage, the assault report, and a Crime Stoppers tip leading up to Young's arrest, Fox23 reported.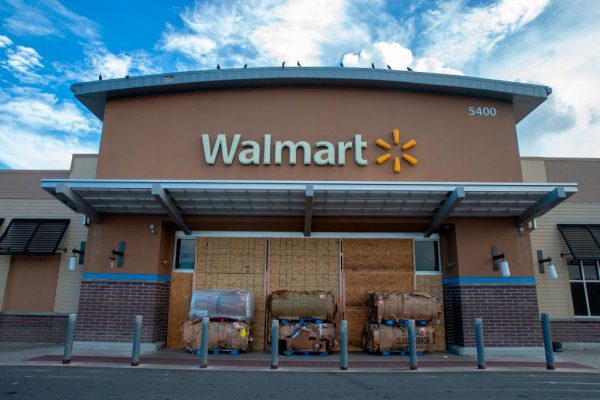 Oklahoma's Newson6 reported that Tallent's death was the 13th homicide in Tulsa so far this year.
A woman in the Newson6 website comments section claimed that Young threatened to shoot her and another person.
The woman claimed, "She need (sic) to be locked up. I tried to get a restraining order against her for threatening to shoot me and another person. But because I could not retain video footage from Murphys gas station right there on 31st. My request was denied. Now someone has lost their life and it's a shame that this has to happen for the courts to take threats more serious (sic)."
Tulsa police have arrested Deionna Young for murdering Desean Tallent. Police said Tallent spat on Young during an argument at an Arby's before shooting occurred.

由 KJRH 发布于 2019年3月26日周二
Violent Crime Declined in 2017
In September 2018, the FBI said Americans committed fewer violent and property crimes across the United States in 2017, according to statistics. The violent crime rate—including offenses such as murder, robbery, and aggravated assault—dropped by almost 1 percent althought it is still about 4 percent above the 2014 rate. The murder rate dropped by 0.7 percent.
"There were more than 1.2 million violent crimes reported to [the FBI] nationwide in 2017. There was a 0.7 percent decrease in murders and a 4 percent decrease in robberies from 2016 to 2017. Aggravated assaults increased 1 percent in 2017. The FBI began collecting data solely on an updated rape definition last year, and 135,755 rapes were reported to law enforcement in 2017," the agency said.
Of the estimated 17,284 murders in 2017, more than half occurred in larger cities—with populations of more than 100,000.
There are fewer than 300 such cities in the United States, and while they account for less than 30 percent of the country's population, many of them contribute far beyond their share to national crime rates and have done so for years, even decades.
While the national murder rate inched down to 5.3 per 100,000 residents, it spiked by 15 percent in Philadelphia, to a rate of more than 20 per 100,000 residents. Columbus, Ohio, saw a massive 54 percent murder rate increase, reaching nearly 16.3 per 100,000 residents.