United Arab Emirates authorities announced Monday that the country's first nuclear power plant has been given the green light to operate, making it the first such facility to deploy in the Arab world.
A senior official at the UAE's nuclear regulator called the move a "historic moment" and told a news conference in Abu Dhabi that the license would be granted to plant operator Nawah Energy Company for a period of 60 years, AFP reported.
"This milestone was achieved due to the UAE's vision and its leadership to build a peaceful nuclear energy program to cater for the future needs of energy in the country," said Hamad al-Kaabi, deputy chairman of the UAE's Federal Authority for Nuclear Regulation (FANR).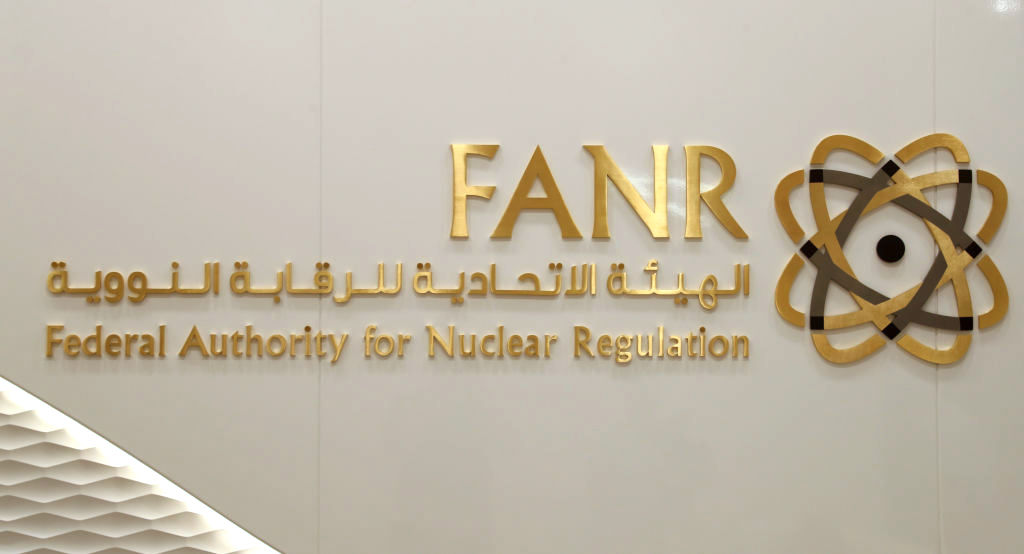 With licensing formalities now concluded, the multi-billion-dollar Barakah nuclear power plant in Abu Dhabi is expected to begin generating power within a few months.
Christer Viktorsson, director-general of FANR, told Reuters that the license would allow Nawah to begin loading nuclear fuel into the reactor, which will take between 2-3 weeks.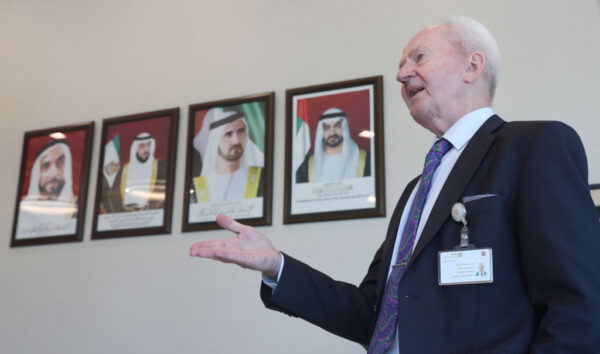 After that, the operator would need to perform tests and can start initial power production by May or June of this year. Reaching the first reactor's full production capacity would take between 8-12 months if all the tests go well, he added.
جوانب مراجعة طلب إصدار رخصة التشغيل. #الطاقة_النووية_في_الإمارات#الإمارات #الطاقة_النووية pic.twitter.com/fg9otbn9l6

— FANR UAE (@FANRUAE) February 17, 2020
The plant is being built by Korea Electric Power Corporation. It was initially slated to launch in 2017 but the start-up of its first reactor faced delays.
"Barakah was meant to be the showcase for the international nuclear industry," Mycle Schneider, an independent analyst, told Bloomberg. "Grid connection is at least three years late, and there is no doubt that it is way over budget."
Kaabi told the news conference that construction of a second reactor was "95 percent finished" and that FANR has started looking into its operating license.
The Barakah reactor is one of four that the UAE hopes to deploy by 2023, aiming to provide altogether nearly 20 percent of the country's power generating capacity.
A moment of national pride and a milestone for the UAE Peaceful Nuclear Energy Program as Nawah receives the Operating License for Unit 1 of the Barakah plant from FANR.

Congratulations to our employees and partners who have turned this vision into a reality. pic.twitter.com/00N6cYW2C1

— Emirates Nuclear (@ENEC_UAE) February 17, 2020
The project is facing scrutiny from numerous other Arab nations who have acute interests in diversifying their energy supply to include nuclear.
In 2006, the UAE was one of six member states in the Gulf Cooperation Council—which includes Kuwait, Saudi Arabia, Bahrain, Qatar, and Oman–that began formally looking into nuclear power generation, with France pledging support and Iran offering help with nuclear technology.
The Kingdom of Saudi Arabia then announced in 2010 that it was embarking on a nuclear power program of its own. "The development of atomic energy is essential to meet the Kingdom's growing requirements for energy to generate electricity, produce desalinated water, and reduce reliance on depleting hydrocarbon resources," read a royal decree.
Saudi Arabia now plans to build two large nuclear reactors that it hopes will provide some 15 percent of its power needs by 2040.
Egypt, another regional heavyweight, is in the process of tendering for the construction of its Dabaa nuclear plant with the support of Russia.
Atomstroyexport, a subsidiary of Russia's state-owned Rosatom, announced on Sunday that three Egyptian contracting companies have won bids to build the first phase of the plant, which is expected to go online in 2022.
Reuters contributed to this report.