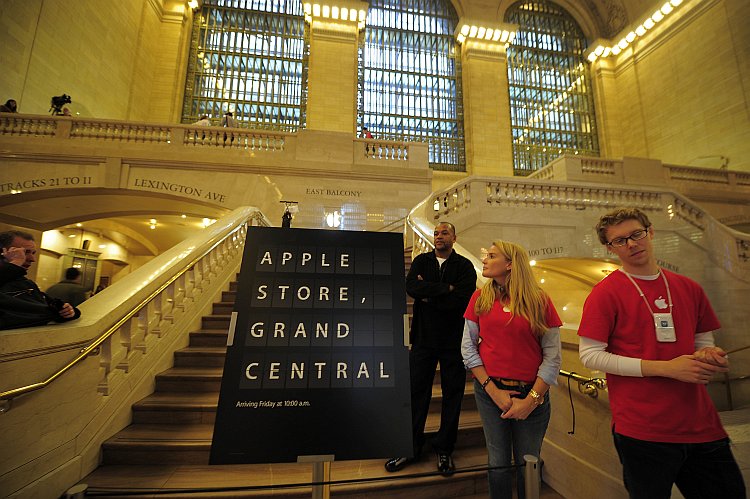 NEW YORK—Apple Inc. is reaching across the Atlantic to bolster its retail operations, appointing the CEO of a U.K. electronics chain as the company's top retail executive.
John Browett, formerly of Dixons Retail plc, will head up Apple's retail store business beginning April 20, reporting to CEO Tim Cook, the company announced on Jan. 31.
Apple, which runs its retail stores in 12 countries, is looking to expand its retail footprint internationally, especially in Asia. Cook is betting that Browett, who has experience from expanding Dixons across Europe, is able to fill that role.
The Cupertino, Calif.-based company has had a void in the position of senior vice president of retail since Ron Johnson left last November to become chief executive of department store chain J. C. Penney Co.
"Our retail stores are all about customer service, and John shares that commitment like no one else we've met," Cook said in a statement announcing the hire. During Browett's tenure at Dixons, its customer service improved. "We are thrilled to have him join our team and bring his incredible retail experience to Apple."
Apple's retail stores share the minimalistic design of their products and have some of the highest sales per square footage in the industry. In the latest quarter, Apple generated $6.1 billion of sales via Apple stores, the company said on Jan. 24 in its earnings announcement.
But comparing a typical Apple store to a Currys store (a Dixons-owned electronics retailer in the U.K.) is night and day. According to a Wall Street Journal blog, Currys has a garish design and layout suitable for low-price, volume selling. In addition, Dixons has seen mixed success financially over the last few years, with sales remaining relatively flat and declining shares. Shares fell another 7.5 percent on Jan. 31 after investors learned of Browett's departure.
Sebastian James, current head of operations, will become Group CEO of Dixons.