The assets of a former pro-democracy media in Hong Kong are up for public auction.
Apple Daily was raided by police on Aug. 10, 2020, after the implementation of the Hong Kong National Security Law. 
It was forced to cease operation after authorities froze the assets of company CEO Jimmy Lai on Jun. 17, 2021. Lai and six senior officials were arrested and charged with violating the Hong Kong National Security Law. Lai is facing a potential life-long sentence.
Open For Bids
Recently, an asset evaluation and auction company—Hilco Global—published an advertisement. In the printed advert, the auction company stated that "a company which had closed down" and "a large number of printing machines, photography equipment, forklifts, and five newspaper printing production lines" would be available for public bidding.
The bidding address was the same as the former Apple Daily Headquarters: No. 8, Jun Ying Street, Tseung Kwan O Industrial Estate, Hong Kong.
The auction was between Feb. 15 and Feb. 17. Interested bidders needed to make an appointment to visit and see the auction goods.
Interior Look
A former Apple Daily employee who wished to remain anonymous shared photos with a Chinese edition Epoch Times reporter after visiting the building.
The employee said the equipment had become rusted and molded from being left unattended for too long. The untidiness of the office desks reflected the suddenness with which employees left without an opportunity to pack. Belongings were scattered and left behind during the quick evacuation.
The reception area and the employees' entrance are covered in dirt and dust. A tree that once stood in the lobby has become nothing but withered branches with crinkled dead leaves. The reception area perfectly framed the moment the employees had left in a rush.
An asset evaluation company began to auction off the machinery and equipment in the building.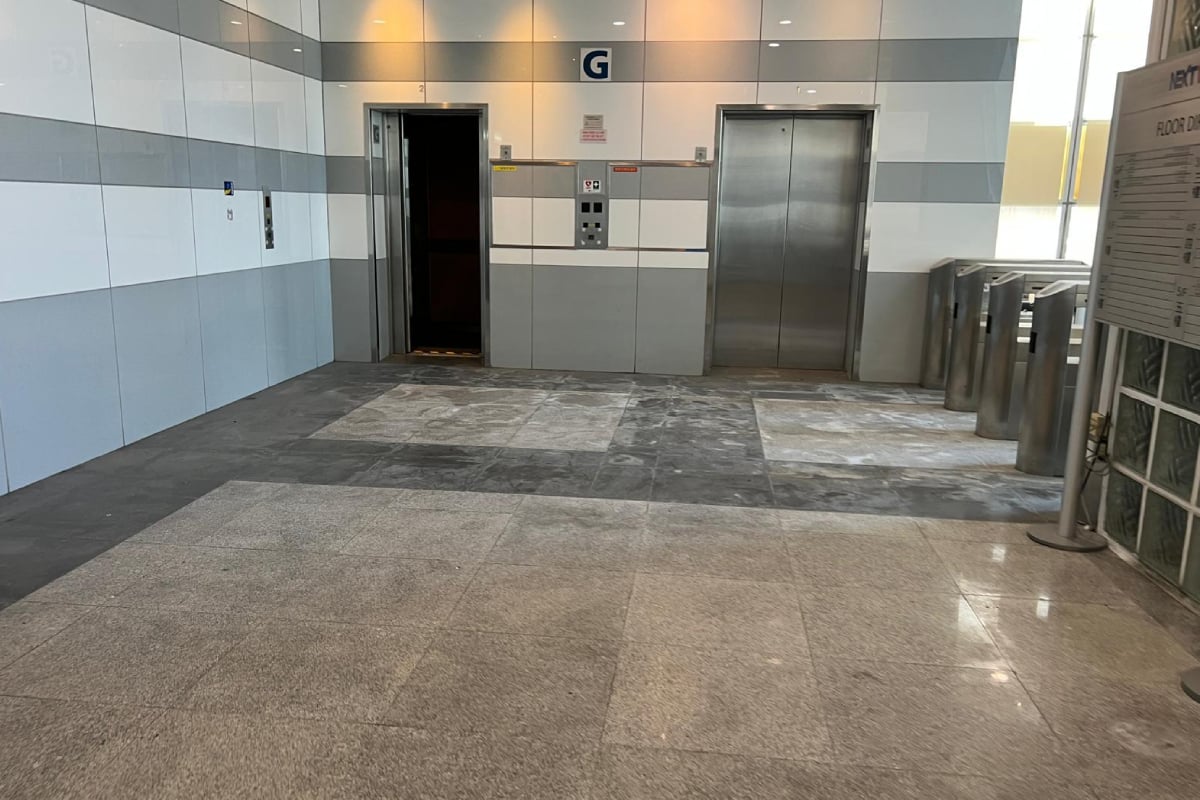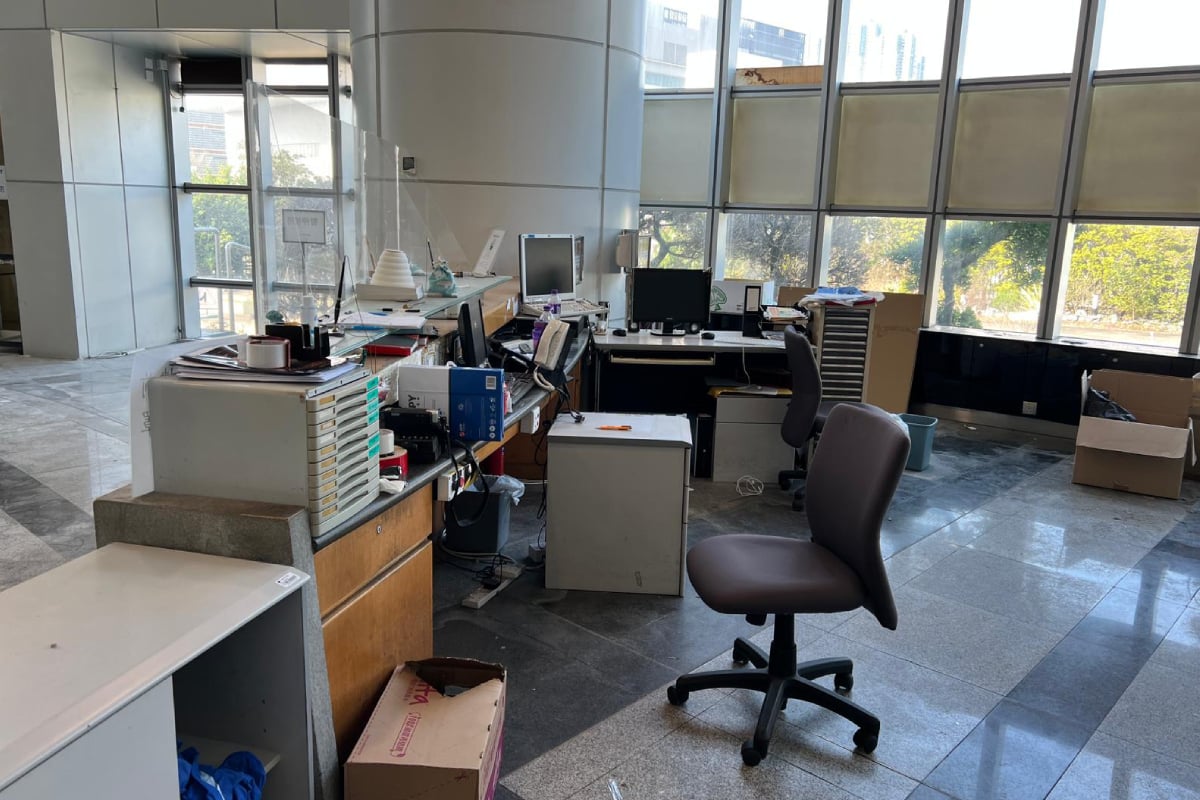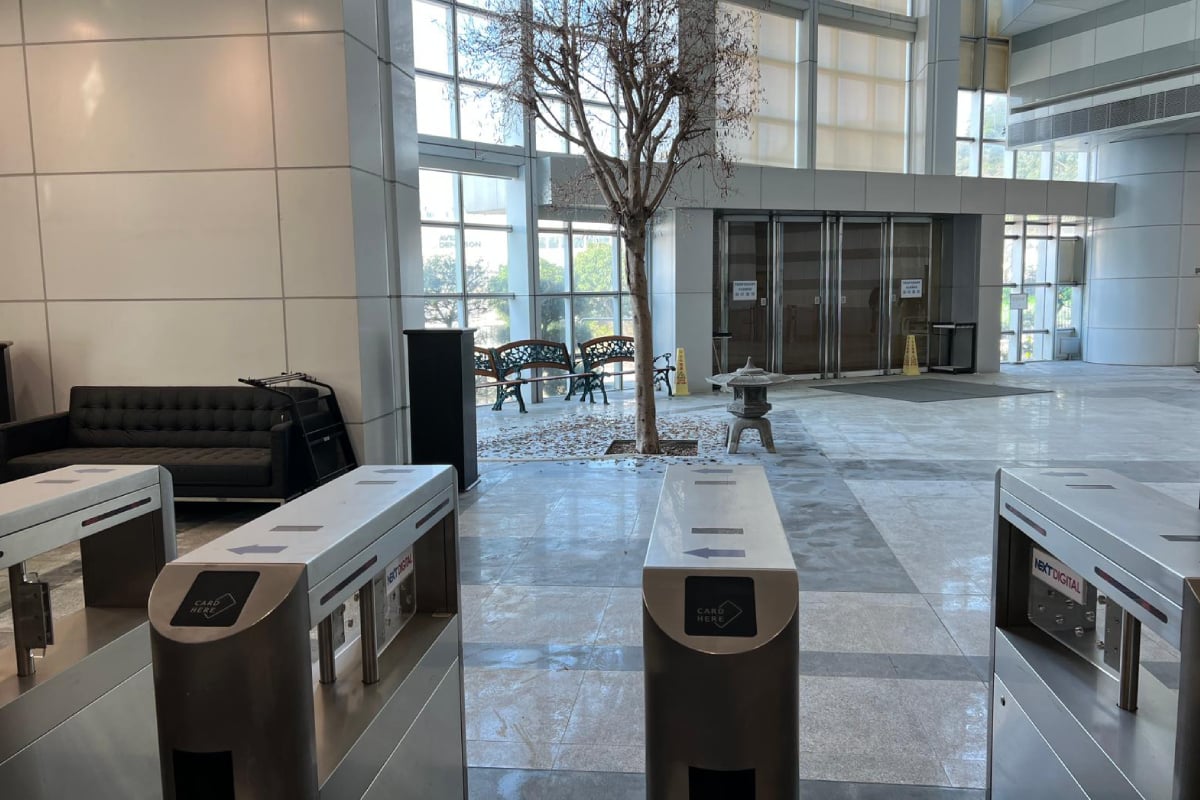 CEO in Jail
Lai's trial for alleged collusion was supposed to begin on Dec. 1, 2023, but has been delayed for 10 months pending a decision by the Chinese Communist Party's legislative body on whether foreign lawyers can work on national security cases.  Six former executives pleaded guilty, but they will not receive their sentencing until after they testify in Lai's pending national security law trial.
Aldgra Fredly contributed to this report.