An anti-Brexit protester said on June 29 that he might "get a rickshaw" and "have a little whizz around" Parliament after police told him to not blast his amplifiers near the building.
Steve Bray, a regular protester in Westminster known as "Stop Brexit Man," had other amplifiers seized by police on June 28, hours after new laws in the Police, Crime, Sentencing, and Courts (PCSC) Act came into effect.
The new law expanded the "controlled area" around Parliament, meaning that amplified noise equipment is banned in a wider area than before.
Other parts of the law, initially designed to target guerrilla protests by groups such as Black Lives Matter and Extinction Rebellion, give police controversial new powers to set restrictions on noisy and disruptive protests.
Metropolitan Police officers swooped in on Bray in Westminster at about 1 p.m. on June 28, telling him that his amplifiers would be seized if he continued to use them in the area. They later took the equipment after Bray kept "carrying on as normal."
Bray and a small group of protesters moved to other spots on June 29 with more amplifiers. But they were told by officers that the new spots are still part of the designated area where amplifiers are banned and that their new equipment would be seized if they continued.
Bray was seen on June 29 playing the 1975 Bay City Rollers song "Bye Bye Baby" overlaid with the lyrics "Bye Bye Boris," referring to UK Prime Minister Boris Johnson, as another protester banged a tin and dared officers to "arrest me."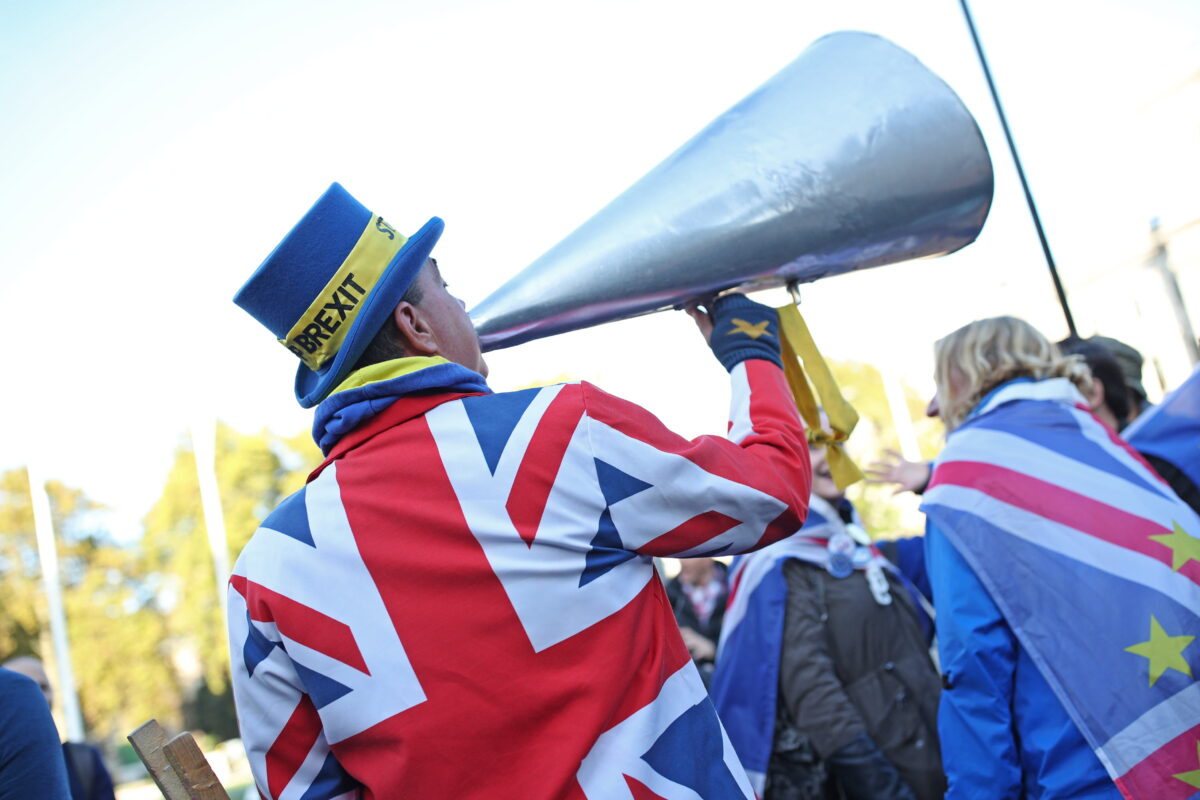 In a statement on Tuesday, the Met Police said: "The man was using the equipment in a zone where the use of amplified equipment is prohibited.
"He was spoken to by officers on multiple occasions in relation to specific legislation regarding the use of the amplifying equipment and that it would be seized if he persisted.
"He was also reported for the offence. (This means that he will be considered for prosecution for the offence)."
'We'll Get a Rickshaw'
Speaking to the PA news agency following the incident on June 28, Bray branded the PCSC Act as a "fascist law that's been rushed through Parliament, taking away our rights to protest."
"They want protesters to just stand there with their hands folded, but protest is all about sound and vision. Without that, you're not a protest, but they don't want dissent and they don't like me," the anti-Brexit and anti-Tory protester said.
Bray said officers told him that he had "been summoned" and that he'll "have to go to court," with the equipment being "held as evidence."
"I'm gonna elect trial by jury, and let's hope it's 12 remainers," he said, insinuating the juries will make their judgment based on their opinion on Brexit.
He also said on June 29 that he had ordered more amplifiers.
"I'm going to link four amps together, not this week, maybe next week, and it'll be twice as loud as it was here to compensate for the move to the corner," he told the PA news agency. "In fact, I'm going to wire eight together."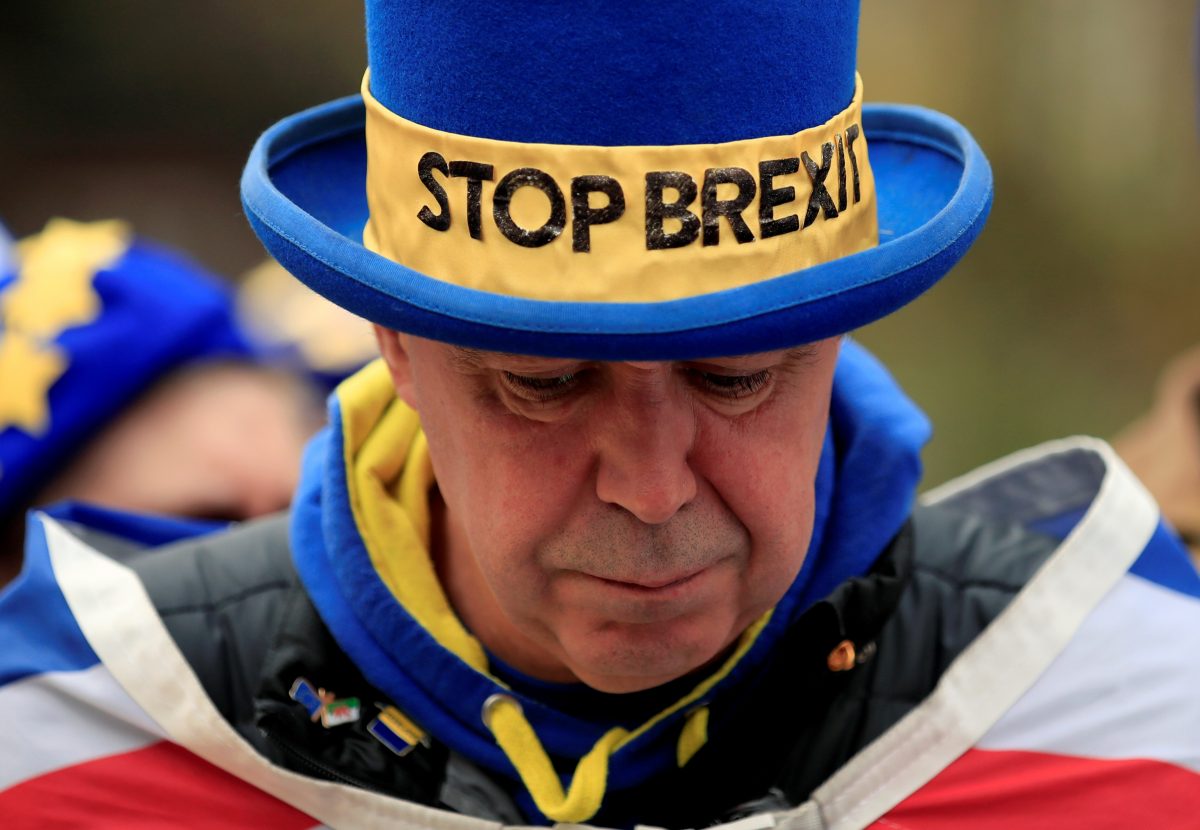 After being told that the new spots are still part of the designated area, Bray said, "Maybe I'll strap that to my back, but it's heavy, or get on a bike. We'll get a rickshaw, and we'll have a little whizz around."
Donations to Bray's fundraising page have shot up to 120,600 pounds ($146,200). More than 6,000 contributions have been made in the 99 weeks since the page was created.
Controlled Area
Officers said Bray's equipment was being seized under section 145 of the Police Reform and Social Responsibility Act 2011, which gives the police the power to seize prohibited items in a "controlled area" around Parliament.
The "controlled area," where amplifying equipment and tents are banned, was expanded on June 28 when relative provisions in the PCSC Act came into force.
Explanatory notes of the new law (pdf) said the expansion came after the Joint Committee on Human Rights recommended further legislation to protect the right of access to the parliamentary estate in a 2019 report (pdf) on the increased threat level to lawmakers.
PA Media contributed to this report.