A controversial law intended to target protests by "woke militants" and "eco-warriors" have come into effect in England and Wales on Tuesday.
Police are now able to set noise limits and other restrictions on marches and rallies, including one-person protests.
They also no longer have to prove that protesters who fail to follow the restrictions knew about the restrictions.
The new rules are part of the wide-ranging Police, Crime, Sentencing, and Courts (PCSC) Act, a large portion of which came into effect on Tuesday.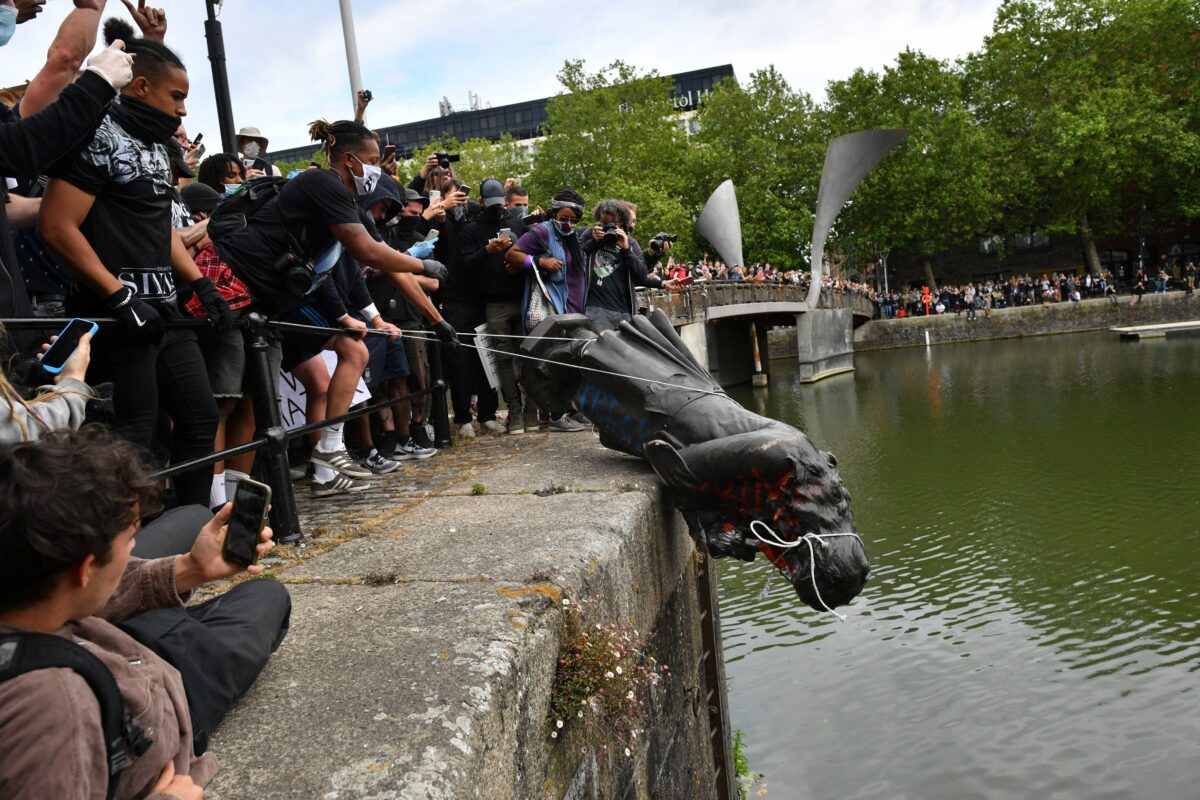 Under the new law, senior police officers can impose restrictions such as start and finish times, route, and size, on protests that they believe may result in serious public disorder, serious damage to property, or serious disruption to the life of the community.
It includes noisy protests that officers believe may result in serious disruption to nearby businesses or the intimidation or harassment of persons of reasonable firmness or may cause such persons to suffer alarm or distress.
Those who intentionally or recklessly cause a public nuisance can face up to 10 years in prison or an unlimited fine.
Those who damage memorials can also face a 10-year prison sentence.
The raft of measures was proposed in response to a series of disruptive protests by activists from groups including Black Lives Matter, Extinction Rebellion, and Insulate Britain since 2020, which saw the vandalism of memorials and blockades of roads, bridges, a printing press, and oil terminals.
But the PCSC bill, before it became law, also sparked a string of "Kill the Bill" protests, with one protest in Bristol turning into a violent riot.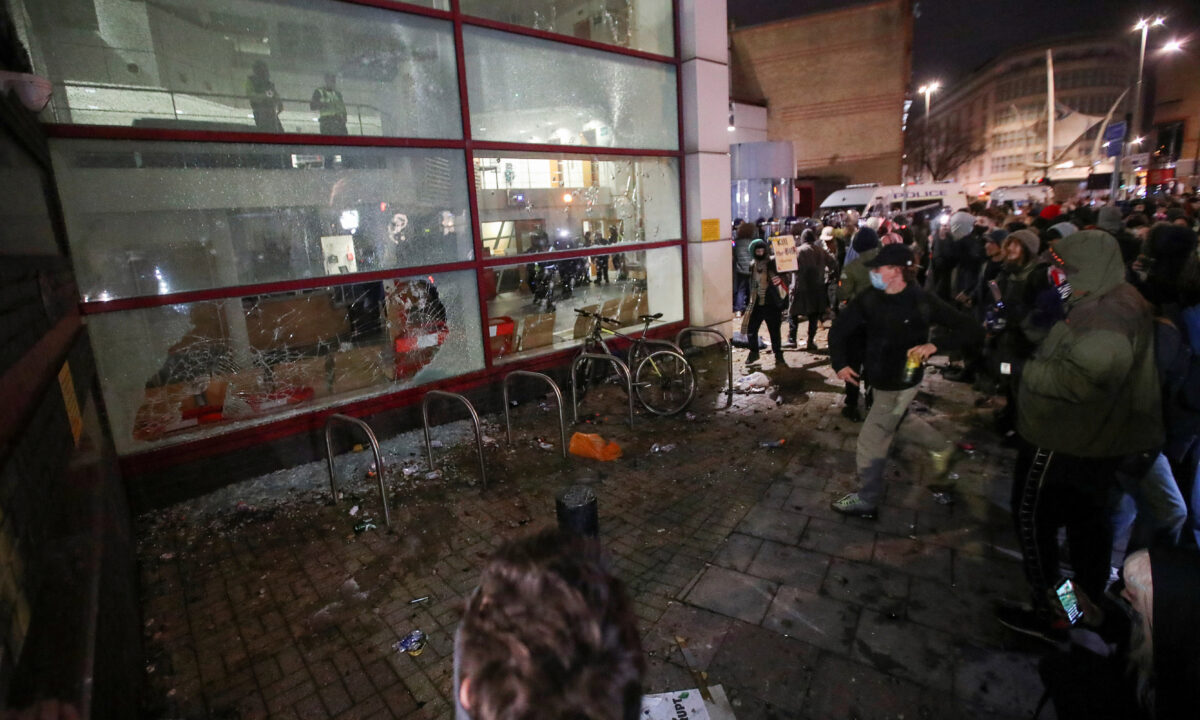 Critics worry that the rules, which can capture any protests, would limit the freedom of assembly, but the government argued that "a fair balance should be struck between individual rights and the general interests of the community."
The government has also proposed more measures targeting guerrilla protests in its new Public Order Bill, which would outlaw tunnelling or locking oneself onto people, equipment, or infrastructure to cause disruption or being equipped to do so.
Other Provisions
New measures in the all-encompassing PCSC Act that came into effect on Tuesday also include "Tony's Law"—a provision named after a child abused by his birth parents that increases the maximum penalties for child cruelty offences to life imprisonment.
The starting point to sentence for a premeditated child murder will be whole life orders, meaning life sentences without the possibility of parole.
Young adults aged between 18 and 20 can also face whole life orders in exceptional cases, such as terrorism that leads to a mass loss of life.
Those who unlawfully kill an emergency worker in their line of duty will be given mandatory life sentences, and drivers who kill someone by dangerous or careless driving under the influence of drink or drugs can also face life imprisonment.
The new law also created powers to halt the automatic early release of offenders who pose a danger to the public and lengthened the minimum time offenders given four to seven years for serious violent and sexual offences have to serve before they can be paroled.
A voyeur of breastfeeding may face up to two years in prison, and the prosecution time limit for domestic abuse-related common assault and battery charges was extended from 6 months of the offence to 6 months of it being formally reported to the police, up to a maximum of 2 years.
Make Streets Safer
Home Secretary Priti Patel said the law came into force on Tuesday shows "the government's Beating Crime Plan in action and will help drive down crime, better protect victims, and make streets safer up and down the country."
"We are delivering on the people's priorities. Whether it's tackling knife crime, violence against women and girls, or anti-social guerilla protest tactics, these measures are all about backing the police and standing up for the law-abiding majority of the British public," she added.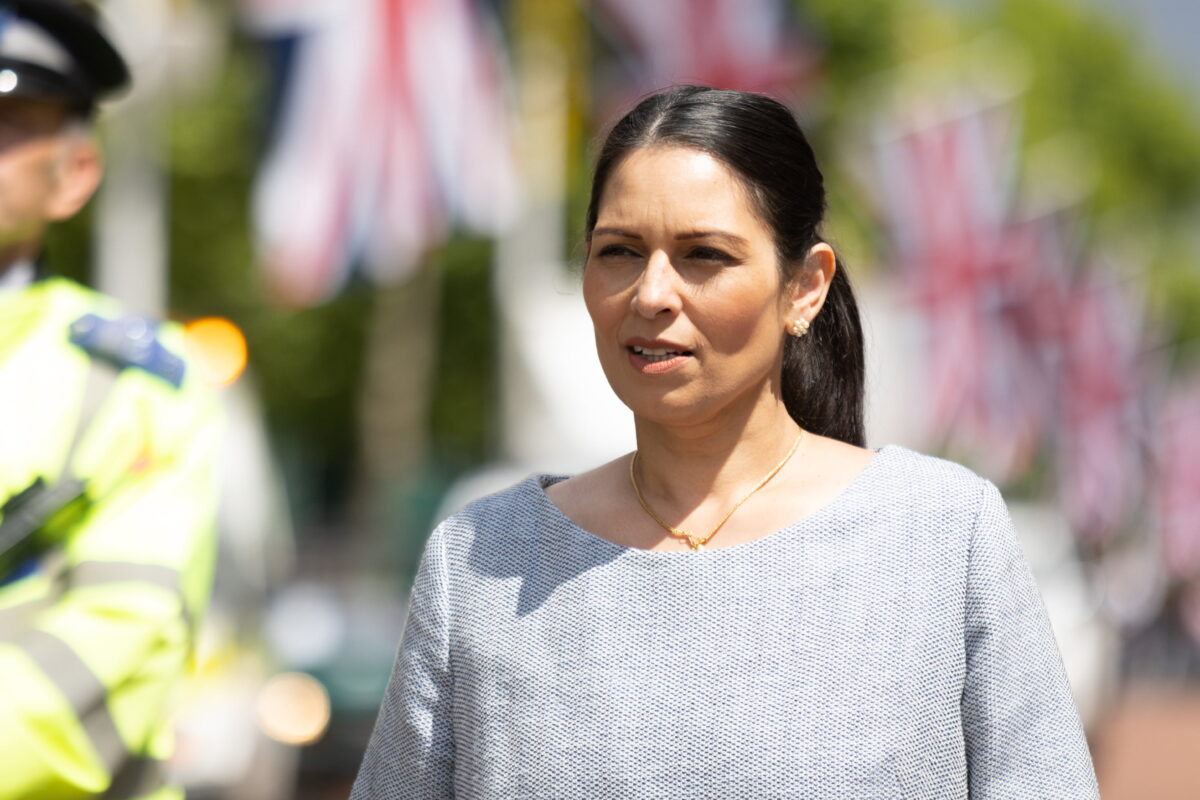 The PCSC Act received became law on April 28, with some provisions taking effect on later dates.
Measures related to football banning orders take effect on Tuesday and Wednesday.
Another protest-related measure that increased the penalty for the wilful obstruction of the highway came into effect on May 12.
Measures against illegal hare coursing are due to take effect on Aug. 1.