HONG KONG—Hong Kong police fired a water cannon, rubber bullets, and tear gas at protesters on Sept. 29 in some of the most aggressive clashes in more than three months of unrest.
More protests are planned in the run-up to Oct. 1, the day marking the 70th anniversary of the Chinese Communist Party's takeover of China.
Police fired tear gas from the roof of the Legislative Council building.
Protesters, many of them dressed in black and wearing face masks, took cover from the tear gas behind umbrellas.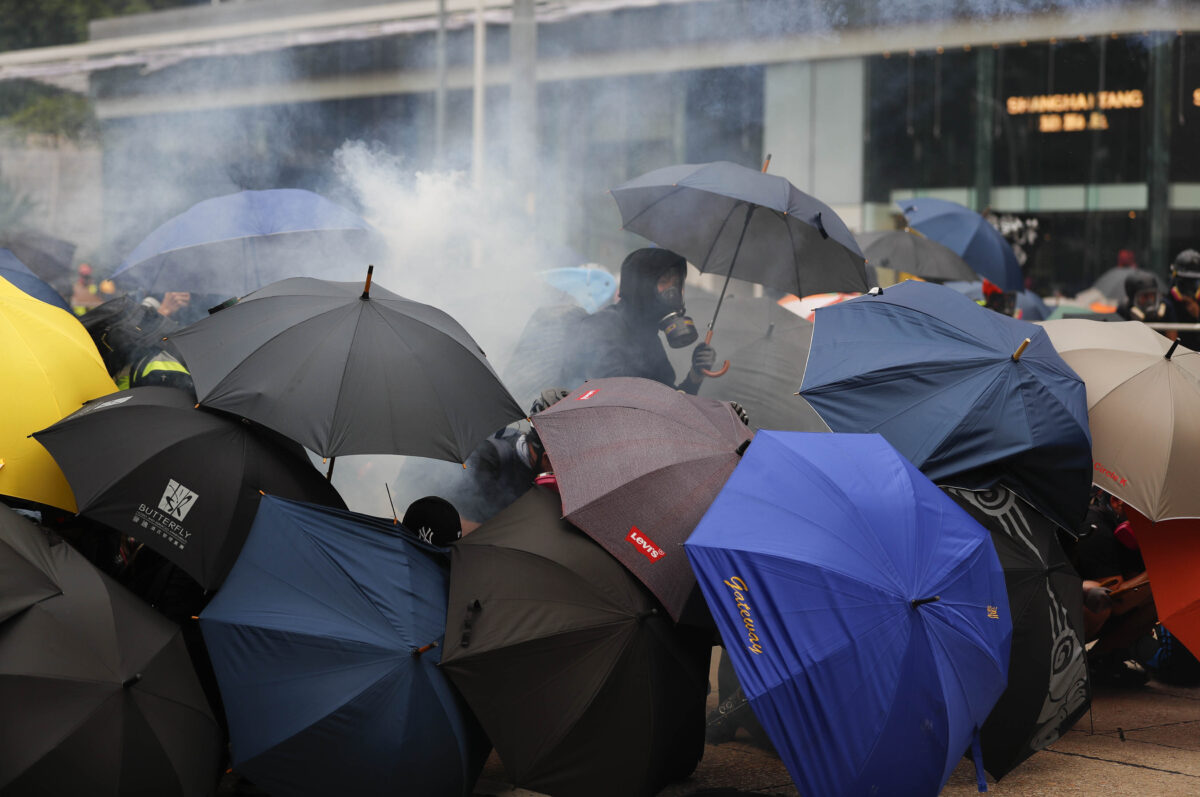 They built barricades with trolleys and trash cans and other debris.
Small scuffles continued into the evening. Police made several arrests.
13 were hospitalized in the clashes on Sunday, according to the city's Hospital Authority.
Protesters shouted slogans critical of the Chinese Communist Party (CCP) and called for the regime to meet their "five demands, not one less," including universal suffrage and the dropping of all charges against their arrested colleagues.
The protesters are angry about what they see as creeping CCP interference in Hong Kong, which Britain returned to China in 1997 under a "one country, two systems" formula guaranteeing freedoms that are not enjoyed on the mainland.
Protests were sparked in June by planned legislation that would have allowed the extradition of suspected criminals to mainland China. The bill was later withdrawn, but the protests have since expanded into a broader pro-democracy movement.
By Alun John and David Kirton.
The Epoch Times contributed to this report.