The tightening labour market in Australia has put upward pressure on wages, but is still behind the current inflation rate.
Australian Bureau of Statistics (ABS) has revealed that wages grew 2.3 percent over the past year after it accelerated to 0.7 percent in the December 2021 quarter.
Both public and private sector wages picked up by 0.7 percent during the quarter.
ABS Head of Price Statistics Michelle Marquardt said the annual wage growth has continued to rise from the low of 1.4 percent in late 2020.
"The proportion of pay rises reported over the December quarter was higher than usually seen at this time of year," she said. "Wage pressure continued to build over the December quarter for jobs with specific skills."
Australian Industry Group CEO Innes Willox noted that wages growth had recovered to pre-pandemic levels and should assist in progressing towards full employment.
"While the annual increase in the Wage Price Index of 2.3 percent is below the current inflation rate, it is important to recall that the Wage Price Index does not include non-wage elements of remuneration such as employer contributions to superannuation," he said.
The superannuation guarantee increased by 0.5 percent from July 1, 2021, and should be considered when comparing the wage index and the underlying inflation of 2.6 percent, Willox said.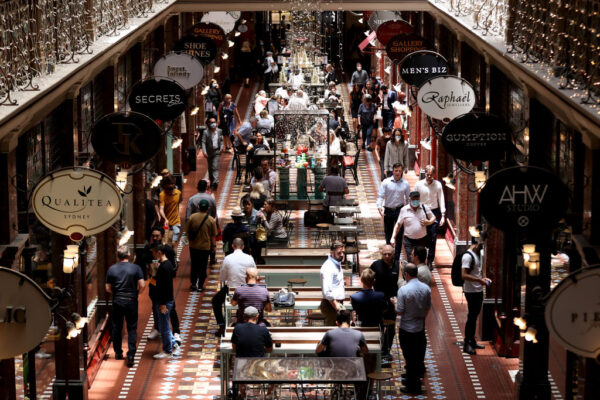 ANZ economists said it was a strong quarterly result, however, it not strong enough for a rate hike in June as the Reserve Bank of Australia (RBA) was "unlikely to be overly swayed by this."
RBA Governor Philip Lowe wants to see a wages growth rate of three percent or more before making the first rate hike.
However, Gareth Aird, head of Australian economics at Commonwealth Bank, is standing by the forecast of a June hike.
"We retain our call for the RBA to commence raising the cash rate in June," he said. "Whilst today's data wasn't as strong as we forecast, we expect a red hot [March quarter] CPI that will take the underlying rate of inflation to [around] 3.4 percent."
Aird was also surprised that some states that were less disrupted by lockdowns had a softer growth in wages. For example, Victoria, which spent one of the longest times in lockdown in the world, saw higher wage growth (2.3 percent) than Western Australia (two percent).
While the December figures were lower than forecasted, Aird expects the next wage index to show an even stronger acceleration in wages growth to 0.8 percent.
Wages in retail had the largest quarterly increase of all industries, at 1.2 percent, its highest rate since September 2015.
In contrast, the education and training recorded the lowest quarterly growth of 0.3 percent. ABS noted it was influenced by the expiration of several key enterprise agreements.
ABS will publish new figures for average weekly earnings, pay roll jobs and wages, and labour force data on Feb. 24.