LONDON—An ancient British treason law could be used to bring members of ISIS who return to the country to justice, the UK's interior minister has suggested.
Home Secretary Sajid Javid said the 1351 Treason Act could be modified so terrorist groups like ISIS that intend to attack the UK are included.
Javid made the suggestion during a parliamentary question and answer session on Feb. 18 in response to a lawmaker asking if the treason law could be changed to "specify that it is treason to support a group that one knows intends to attack the UK or is fighting UK forces."
It follows the dilemma of whether to allow 19-year-old ISIS supporter Shamima Begum back into the UK with her newborn baby. The case has been widely reported in British media and sparked a national debate on the topic. Javid made the decision to strip her of her British citizenship.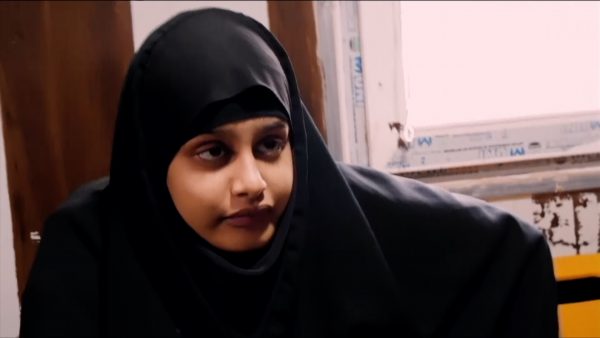 Javid has said that he regards Begum as a "threat" and that "there must be consequences."
"Whatever role they took in the so-called caliphate, they all supported a terrorist organization and in doing so they have shown they hate our country and the values that we stand for," he said.
"This is a death cult that enslaved and raped thousands of Yazidi girls and that celebrated attacks on our shores, including the tragic Manchester bombing that targeted young girls."
However, lawmakers have expressed doubts about whether British laws can be used effectively when applied to returning terrorists. Just 40 of about 400 jihadi fighters who have returned have been convicted, according to figures from the UK Home Office quoted by member of Parliament Matthew Offord.
'A Complex Situation'
On Feb. 17, Oxford University law professor Richard Ekins wrote in an op-ed that one solution could be an update to the 668-year-old treason law.
Javid said in Parliament, "This is a complex situation and we should always be looking to see what tools we have at our disposal to ensure that those who are guilty of terrorism, or of supporting terrorist groups, are brought to justice.
"That means ensuring that we have the right laws in place. There are already powers in existence, including those covering extra-territorial jurisdictions.
"I have read that article and heard what Professor Ekins has said in the past, and I think that it is worth considering it carefully."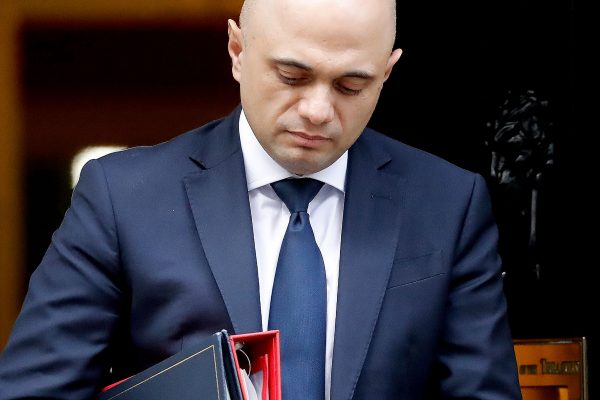 Javid said that the "so-called caliphate is crumbling" and that he "will not hesitate to prevent" ISIS supporters from returning.
"The powers available to me include banning non-British people from this country and stripping dangerous dual nationals of their British citizenship. Over 100 people have already been deprived in this way," Javid said.
"Where individuals do manage to return they will be questioned, investigated, and potentially prosecuted."
Javid emphasized that existing powers under British law that could be used to prosecute returnees had been extended so that action could be taken on offenses committed overseas, and that new laws had been created to ban British citizens from traveling to terrorist areas like Syria without a good reason.
'Shia Do the Same'
Shamima Begum made headlines around the world after she gave an interview with The Times of London, saying she wanted to return to the UK to have her baby. She has since given birth to a boy in a Syrian refugee camp.
On Feb. 17, she told Sky News that people should have "sympathy" toward her and urged her family to "keep trying to get me back [to the UK]."
She claimed that British authorities have no evidence of her "doing anything dangerous."
But when asked by the BBC how she feels about the enslavement, murder, and rape of Yazidi women by ISIS, she replied, "Shia do the same in Iraq."