ORANGE, Calif.⁠—Old Towne Orange in California is a place of antiques and curiosities—most of its buildings are more than 100 years old and house small specialty shops. 
It's not a place for essential services. It's a place for leisurely days of window shopping and dining in cozy restaurants—the kind of days people have yearned for amid stay-at-home orders. 
The historic town took on a ghostly feel during the shutdown. But it's been the perfect place for people to again start enjoying the simple pleasures in life, not just getting out for the bare necessities. 
And even throughout the closures, this tight-knit community did its best to keep its shop owners in business.  
Kristine Houston owns Elsewhere Vintage and Joyride Vintage, two shops that have operated for 12 years in Old Towne Orange. She specializes in rare, vintage clothing and accessories. 
Like many other local businesses, in what has been called the "the antique capital of California," she relies heavily on foot traffic. People come to browse collectibles all in one place, moving from shop to shop. Online sales weren't much of an option for her. 
But her regular customers did make a point of supporting her while she was closed. Many reached out via email to buy items or gift certificates, "because they want to make sure that we're still going to be here," she told The Epoch Times. 
"A lot of our regulars have made a really big point of shopping with us … so that's been really helpful."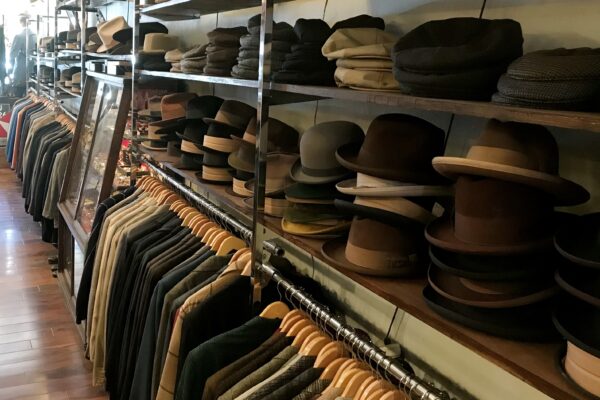 Matt De Vaul, a lifelong Orange resident, owns MMD Antiques, which specializes in rustic industrial furniture, home goods, and all kinds of bric-a-brac. He reopened on April 24, before Gov. Gavin Newsom eased the stay-at-home mandates. His debt and desperation were mounting. But since Memorial Day weekend, he's seen a boom. 
"Business all weekend was booming," he said. "Hundreds of people [were] out."
"I have rebounded, plus," he said. "The support has been amazing. People want to help [and] shop. They want to feel normal again. I hear that a lot."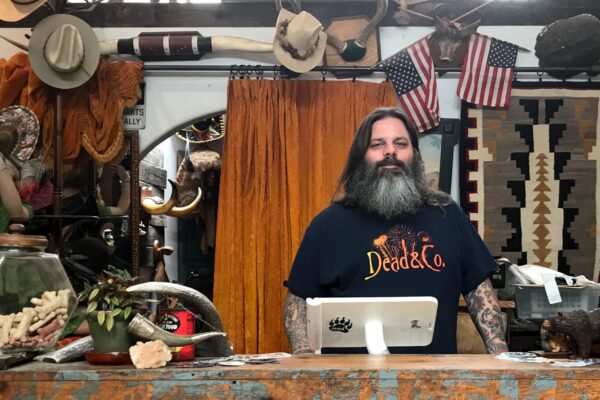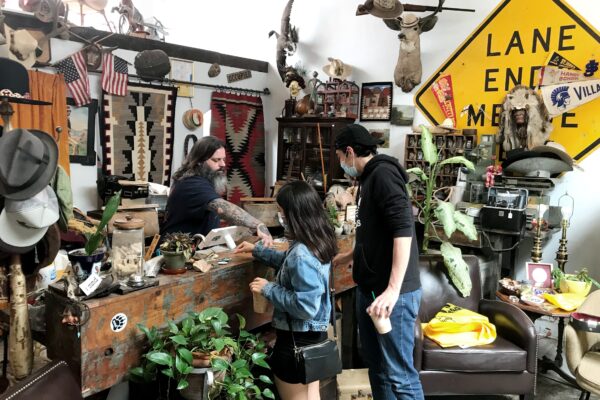 De Vaul's shop is a few steps from the central plaza that is "the heart of the city," De Vaul said. "I've been meeting friends at the Orange Circle my entire life."

At the center of the circle is a century-old white fountain. While the streets around it haven't changed a lot⁠—the town has maintained its historic character—recent events have changed the flow of life around it. 
The pandemic halted for some time the stream of locals and visitors that would usually congregate in the circle to enjoy a chat or a rest on its benches.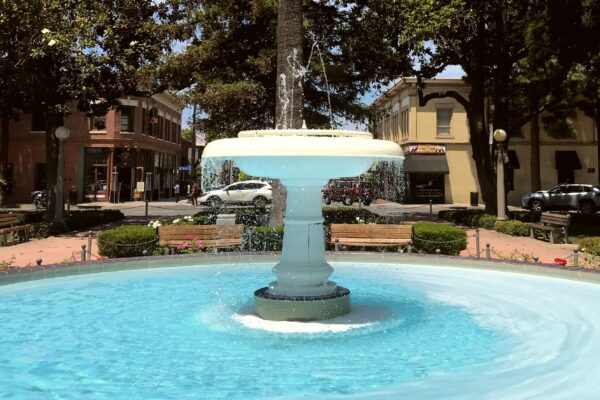 But a steady trickle of people has returned. Less than a block from the circle, down Glassell Street, is Tiddlywinks Toys and Games, owned by Gilbert and Jeanie Viveros. 
"It's a very tight-knit community," Jeanie Viveros told The Epoch Times. "The concept of community is very, very strong here."
They opened the shop in 2012, hoping for their store to be "an inviting place of magic, wonder, and whimsy."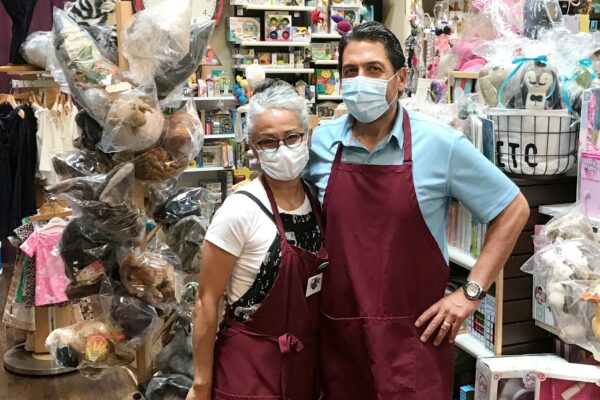 "All of the stores [have] the quaintness of a Main Street area that isn't very prominent in Southern California," Viveros said. "That's what makes this so unique."
She reopened the last weekend of May.
"We didn't expect to open so soon," she said. "The whole opening of the area has been very sudden."
Her customers have been "thrilled to have some semblance of normal. You know, it's like, 'Woo-hoo, we get to go shopping again!'"
Amid the old-town charm, the signs of today's challenges are visible.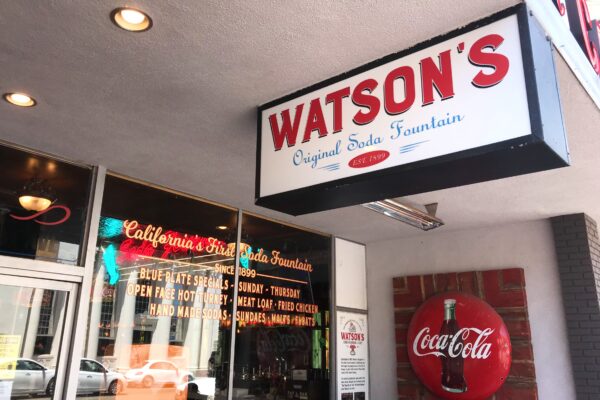 Some signs in shops urge customers to wear masks. The toys Viveros usually leaves out for play⁠—a part of the whimsical experience her shop usually offers⁠—have been put away. The stuffed animals are bagged to keep them sterile. 
"Our customers know that we constantly clean every single night," Viveros said. "This is just the next step up—making it comfortable for them, and reassuring them that we're doing everything that we can."