Three tourists died while on vacation in the Turks and Caicos in the Caribbean, authorities said, and they were identified by family members as Americans.
The Royal Turks and Caicos Islands Police Force said that a 33-year-old woman died along with an adult male off of Bambarra Beach on Monday, Aug. 5.
Two female minors were rescued and a second adult male was missing. His body was later recovered.
"This was a tragic loss of life and obviously all of us are asking every question we can about what went wrong. Our thoughts and our prayers go out to everyone, most especially the children involved. We live in a world filled with many bad things, but we still have good Samaritans," Trevor Botting, commissioner of police, said in a statement.
"I would like to thank those who came to the aide of the children and everyone who were a part of the search and rescue, this includes volunteers, our Emergency Response Teams and the U.S. Coastguard Helicopter crew."
Police didn't say the victims were Americans but did describe them as tourists.
According to KTRK, family members identified the dead couple as Irma Berrera, 33, and Roy Perez, 38, of Lake Jackson.
One of the minors who survived is the 15-year-old daughter of the couple and relatives were en route to Turks and Caicos on Wednesday to meet up with her, get more information on what happened, and get her back to the United States.
Family friends wrote on a GoFundMe fundraising page for the family that "The Freer High School Class of 2000 is mourning the loss of one of their own. We are at a loss for words, but are rallying together to help the family out as much as we can."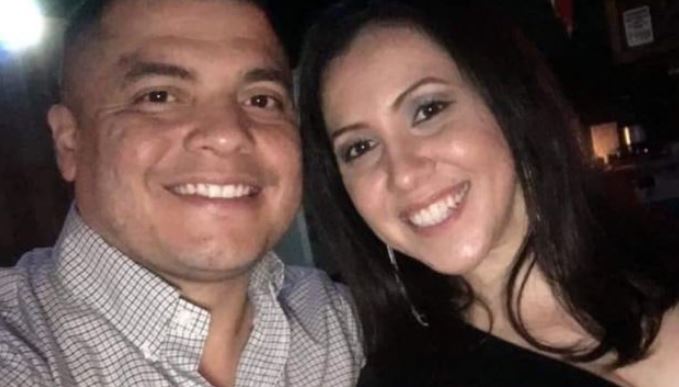 "In order for the Perez family to be reunited it will cost about $9000 to bring them back home plus funeral arrangements. We are asking for any and all help to bring peace to their families," they added.
Roman Isella Garza, Perez's sister, wrote on Facebook, sharing a link to the fundraiser: "As we face this terrible situation this is something we don't prepare for and unfortunately my sister and brother in law didn't. Many knew them and how big their hearts were. Please if y'all can donate anything it would be greatly appreciated."
"My heart is broken," she said in another post. "Life will never be the same."
"I wish it was all just a bad dream that we'll all wake up from and Roy will still be sharing his amazing vacation pictures! We love you Roy!" wrote a friend, Mary Alice Saavedra-Casas.
"Roy Perez my classmate, friend, brother this is how I'll remember you. Every picture with your family always brought a smile. A class clown to say the least! I remember about a year ago you messaged me saying that you were proud of me. Yet today I want to say how proud I am of you. Your daughters adore you man! Your daughters will forever be in my prayers. May You & your Wife Rest In Peace," added Victor Mendieta.
The third person who died was identified as Dr. Richard Okoloise by a friend speaking to KPRC.
The friend said Okoloise loved to travel and practice medicine, including a trip to Guatemala last year for a medical mission. The doctor's daughter was the other female minor who survived.
In an emotional tribute, Erin Boren wrote on Facebook: "When you're a mother, you'll come across these everyday moments where extraordinary people can show up and make a mark on your children. A school, a park, a grocery store. The impact they make on your children, it stays with you forever and hopefully for the babes too. Your gratitude for the moment, or years, is abundant."
"When you're a mother to a special needs child, sometimes, those people bond with your children, adapt to them, and cater to them in ways you could only dream up. Dr. Okoloise was that extraordinary person," she added. "He knew my sons behaviors. He knew my sons progress. He adapted to him. He closed the ever-present gap between patient and doctor, and became friend. He will never be forgotten and we will never forget his spirit to help, or his compassion for people."