Families are packing their bags, jumping in cars, and boarding airplanes without hesitation this summer, despite gas prices hitting a new high the week of June 10—a nationwide average of $4.97 per gallon.
The main differences this summer are the distances people are traveling and how they're choosing to get there.
One survey showed that 73 percent of Americans have summer travel plans, which is a 37 percent increase from 2021.
Within that group of travelers, 79 percent are planning road trips, while 45 percent say they plan to fly to vacation destinations.
In other words, driving vacations are the big winner this season.
Much of this is because the consumer price index for airline tickets has shot up 25 percent over the past year.
Regardless, the surge in tourism continues despite a JP Morgan market forecast predicting the national average price of gas could soar over $6 by the end of summer.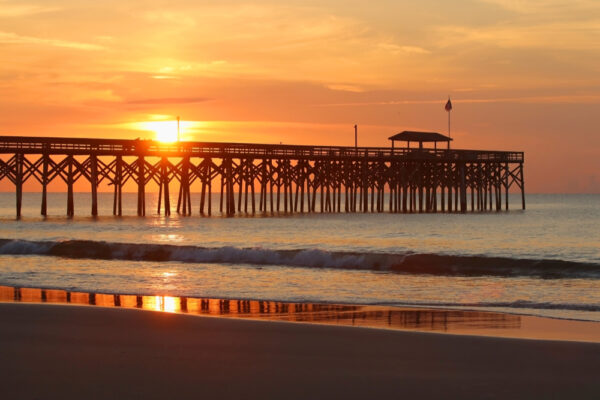 Some industry experts attribute this to the number of people with stifled aspirations of travel after two years of pandemic restrictions.
"People wanted to travel [during the pandemic] and still want to travel. They no longer see travel as a luxury. It's a must for the family," David Lorenz told The Epoch Times.
Lorenz is the vice president of Travel Michigan, a division of the Michigan Economic Development Corporation.
He explained new research from Longwoods International revealed Americans have been suppressing the need for a vacation and are now giving it a higher priority in their household budget.
Lorenz added people are "putting off other purchasing decisions to be able to afford travel" this summer.
The impact of inflation still plays a significant role in vacation decisions.
Lorenz noted the rising cost of gasoline and other commodities has taken a sizeable bite out of people's leisure funds, leaving many with aspirations to see far away places settling for a closer alternative.
Accessibility Is Key
For many choosing to pack trunks and fill gas tanks before hitting the road, the proximity of the destination is essential.
And for popular landmarks like the Great Smoky Mountains, along the border of North Carolina and Tennessee, and easily reached from four states, tourists are steadily streaming into resort cities like Pigeon Forge in the foothills of Appalachia.
"Pigeon Forge is primarily a drive destination, and historically—even when gas prices increase—our Smoky Mountain vacation destination has continued to see strong visitation patterns," executive director for the Pigeon Forge Department of Tourism, Leon Downey, told The Epoch Times.
Downey added departmental research showed many vacationers planned to stay closer to home this year due to inflation, but that it was unlikely to affect his area.
Due to its convenient proximity to major cities and multiple states, the Great Smoky Mountains is the most visited national park in the United States, with more than 12 million tourists arriving yearly.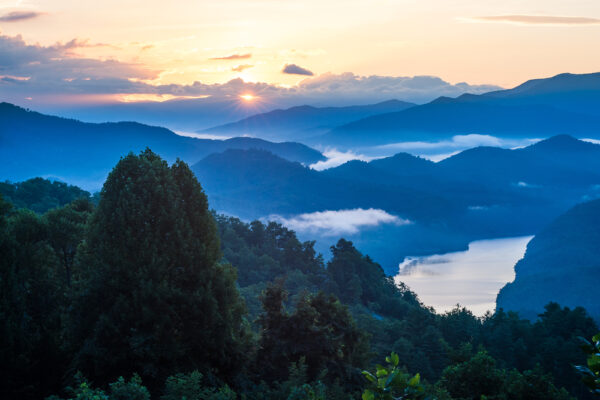 "Most of Pigeon Forge's primary feeder markets are within a three to four hour drive … consequently, most can drive here on a single tank of gas," Downey said.
The trend of staying close to home and enjoying more regional vacation destinations is also prevalent in South Carolina, which is home to the famous Myrtle Beach.
"Gas prices and inflation are certainly impacting travelers' decisions, potentially changing what their trips look like," Sam Queen told The Epoch Times.
Queen is the director of corporate communications for the South Carolina Department of Parks, Recreation and Tourism. He said the impact of inflation is evident in the details of peoples' vacations, like activities on itineraries and the types of restaurants they frequent.
"However, the cabin fever that built up in 2020 and early 2021 is still driving a strong desire to travel. We anticipate a solid summer season in South Carolina, particularly along the coast," Queen said.
Lorenz's sentiments mirrored Queen and Downey. He says people in Michigan were still traveling, but shorter distances due to the sky high cost of gasoline.
"If you take a drive from Detroit to Mt. Pleasant, for instance, you know you can still do that with a tank full of gas to get there and back. So that's less of a concern than maybe a trip to Yellowstone you had planned."
Lorenz also mentioned Michigan's department of tourism is targeting states within striking distance of the Great Lakes like Kentucky and Missouri.
Record July Numbers Expected
In a report released on June 21, AAA predicts 47.9 million people will travel over the July 4 holiday next month.
"Earlier this year, we started seeing the demand for travel increase and it's not tapering off. People are ready for a break and despite things costing more, they are finding ways to still take that much needed vacation," Paula Twidale, senior vice president of AAA Travel, said in a press statement.
Twidale noted that while this sets a record for car travel over the Independence Day holiday, it also marks the lowest number of people traveling by air since 2011.
"The volume of travelers we expect to see over Independence Day is a definite sign that summer travel is kicking into high gear."
Americans are also adapting to painful prices by taking fewer holidays, according to one study. Results showed sightseers plan to take an average of two trips versus three this summer.
Lorenz says on the positive side, people in the Great Lakes State are getting creative and starting to explore hidden gems beyond mainstream summer destinations close to home.
"People will be spreading their wings, so to speak, and finding new places," he said.
Downey also believes the upward trend of summer tourism will continue.
"There seems to be an overwhelming eagerness to travel and spend time together, and our visitors tend to make that a priority."