When it comes to jumping economic hurdles, small business owners are digging deep and finding new ways to overcome the impacts of inflation and workforce shortages this year.
More than 31 million small businesses currently operate in the United States, with an anticipated 17 million new startups set to kick off by the end of the year.
Meanwhile, the post-pandemic challenges small entrepreneurs face are daunting.
During a 12-month period that ended in June, the Consumer Price Index for all urban consumers increased 9.1 percent. This represents the highest inflation over the same length of time since 1981, according to the Bureau of Labor Statistics.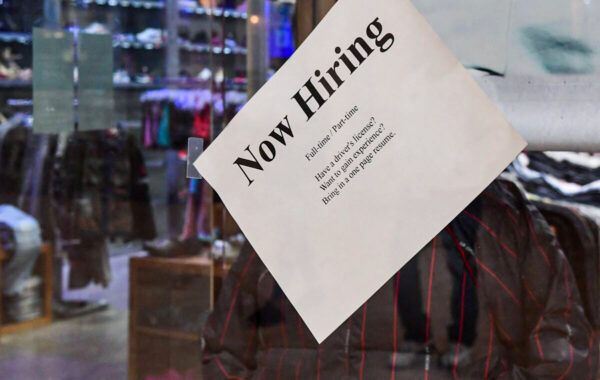 "Inflation can have a devastating effect on the entire economy, but small business owners can be particularly vulnerable," financial expert and CEO of The Smart Investor, Baruch Silvermann, told The Epoch Times.
He explained that while large corporations may be able to weather a period of high inflation, the margins for small businesses are much less. Further, these entrepreneurs must exercise caution before passing on significant price increases since it could make them less competitive.
Concurrently, what has been dubbed the "great resignation" from the U.S. workforce continues to have an impact on the labor market.
More than 47 million people quit their jobs in 2021, which touched nearly every industry.
Following that trend, a record 4.53 million people quit their jobs in March this year.
While many existing and prospective owners remain undeterred by talk of recession and hiring troubles, it's a heavy presence at the forefront of their minds.
Rising To The Challenge
Forty four percent of surveyed small business owners cited inflation as a primary concern in the second quarter of 2022.
Others have grappled with finding and retaining their hires, creating a monkey wrench in its own right.
"Labor shortages have been our biggest challenge. We've been growing our team gradually this year, and finding talent has been difficult," cofounder of Step by Step Business, Esther Strauss, told The Epoch Times.
Strauss says she's been growing her team gradually, but it has been a struggle. So she turned to the international labor market for solutions since her business operates remotely.
"We've found some amazing people by doing so, which has given us great hope for the future," she added.
For entrepreneurs running brick-and-mortar operations, the economic hurdles of 2022 demand even more creative solutions.
"Staffing shortages, supply chain distribution, and record inflation are the challenges we had to adapt to this year," celebrated restaurateur Buddy Foy, Jr. told The Epoch Times.
Foy is the owner of The Chateau On The Lake in Bolton Landing, New York, and The Chateau Anna Maria on Anna Maria Island, Florida.
He explained business model adaptations were necessary to continue turning a profit. Some of these changes include a fixed menu on busy nights to maximize the average per customer revenue.
He's also casting a wider net to maintain profits.
"We're growing our footprint. We need two restaurants up and running in Florida to make the money we did with one location. Profit margins are smaller, and multiple locations are needed to net the same profit."
Foy's expansion is well timed, as 41 percent of small business owners plan to grow their enterprise or remodel this year, according to a Guidant survey.
Yet for some owners, inflation and hiring woes are just two pieces of the puzzle that needs solving. Another is good leadership that can maintain a positive work culture.
Hope On The Horizon
"Trying to instill hope, optimism, and a 'we can do this, but we have to do it together' approach at every step. This requires a strong management team," Erika Sinner, founder of Directorie, told The Epoch Times.
Sinner explained owning a small marketing company that offers competitive salaries and the perks of a larger organization can be a struggle.
"We've had to get creative in how we approach our team in support. There is a value in being able to work from home … in being a part of an incredible culture. This has been my focus," she said.
An unexpected ray of sunshine in the series of economic blows small business owners have endured is the steady rise of remote work.
"I'm fortunate that my entire business is 100 percent online in an industry that's typically in-person and in-home sales. That means significantly lower overheads," Sinuhe Montoya, owner of the online solar and roofing marketplace DroneQuote, told The Epoch Times.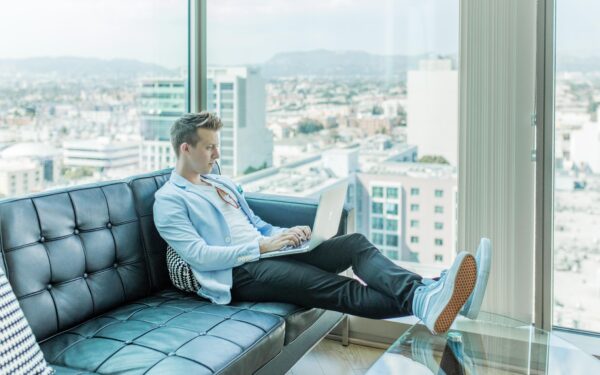 Research from Ladders suggests that 25 percent of all professional jobs will be remote by the end of 2022.
However, Montoya still relies on hiring drone pilots for the service side of his business, which has been a challenge.
"I've had some drone pilots say less than polite things for what we offer to pay, but it's just that margins are on the offensive from all angles," he said.
Though at the end of the day, he draws strength from his family and pushes forward, undaunted.
"The fact that if they can put a rover on a comet, surely I'm capable of success here on Earth. I have children to inspire and an industry to shake-up."
And despite the avalanche of economic hardships hitting small business owners, data shows that more than 65 percent are still turning a profit this year.
For some, having a client base that's understanding and appreciative makes all the hardship worth it.
"Customers get it. We can't control inflation or supply chain issues, but we can communicate the changes we're making, and that they're being done to stay open while keeping the quality of food and service at a high level," Foy added.
When it comes to being a business owner, Sinner says it's hard to begin with, but she notes the challenges of 2022 have shown the beauty of the human spirit to persevere.
Foy offered a piece of advice to aspiring entrepreneurs, "Nothing is under your control, be ready to pivot, and build a business that's ready to compete with the federal government."