'American Idol' Sued for Discrimination: 'Ridiculous,' Says Nigel Lythgoe
July 25, 2013 11:23 am Last Updated: July 25, 2013 11:29 am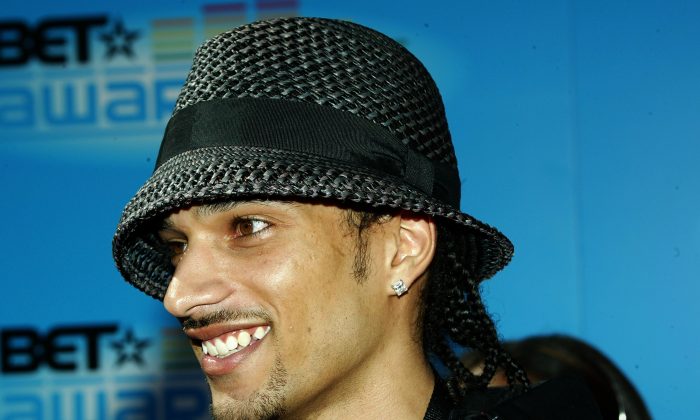 American Idol sued: American Idol is facing a lawsuit from 10 former contestants who were disqualified, they say, because they are African-American. Most were disqualified following investigations of arrest records.
The lawsuit was first reported by TMZ on Wednesday, and confirmed by Entertainment Weekly. TMZ reported that each contestant is seeking $25 million.
The contestants' attorney James H. Freeman submitted a letter to the U.S. Equal Employment Opportunity Commission obtained by TMZ earlier this year. In the letter, Freeman wrote that Idol, "never once publicly disqualified a white or non-black American Idol contestant in the history of the eleven season production."
He said more focus was put on investigating the backgrounds of African-American contestants than Caucasian contestants. He said the question, "Have you ever been arrested?" asked of contestants is not permitted within state employment laws, which he said should apply to contestant scouting.
The public nature of the disqualifications perpetuated "destructive stereotypes" about African-Americans and humiliated them on national television, Freeman claimed. He noted that none of the contestants disqualified on the basis of arrest records were convicted.
Idol producer Nigel Lythgoe told TMZ he was "shocked" by the "ridiculous" allegations. "I think we've always had a fantastic share of talent from contestants both black and white … I don't think I've ever seen racism at the show," he said.
African-American winners in the show's history include Ruben Studdard, Fantasia Barrino, and Jordin Sparks.
The Huffington Post summarized the cases of the 10 contestants involved in the lawsuit: Corey Clark of season two had been charged and with battery in a conflict involving his sister and police officers. Jaered Andrews of season two was charged, but acquitted, in a bar fight that led to the death of his opponent. Jacob John Smalley of season two was eliminated early on. Donnie Williams of season three was arrested for drunk driving. Twins Terrell Brittenum and Derrell Brittenum of season five were disqualified because of identity theft charges. Thomas Daniels of season six had drunk driving charges among other criminal records. Akron Watson of season six had a misdemeanor for possession of marijuana. Ju'Not Joyner of season eight said he was disqualified because he questioned the contract. Chris Golightly of season nine was allegedly disqualified because of complications stemming from a recording contract.
A Caucasian contestant, Joanna Pacitti of season 8, was disqualified because she had ties to two executives involved in the show's production, reports the Huffington Post.