A South Carolina woman said an alligator made her way to her front door and apparently rang her doorbell.
Karen Alfano, of Myrtle Beach, said that when she heard the bell ring, she expected it to be someone trying to sell her magazines.
But instead, she found a six-and-a-half-foot alligator, ABC11 reported.
She described "the encounter the coolest thing that could ever possibly happen to anyone, although not all her neighbors agreed, and many were pretty scared," said the report.
The alligator damaged the shelves on Alfano's walkway and left scratch marks. The gator, however, didn't manage to break the window.
She said that wildlife officials also removed a 10-foot-long alligator from near her home.
Just when you think you've seen it all, this happens. 🐊 Karen Alfano lives in Myrtle Beach Golf and Yacht Club. When she walked up to her home yesterday, she found an alligator working hard to ring her bell! The gator was safely removed and relocated.

Posted by WPDE ABC15 on Wednesday, May 1, 2019
The alligator was eventually removed.
"Adult alligators are apex predators critical to the biodiversity of their habitat. They feed mainly on fish, turtles, snakes, and small mammals. However, they are opportunists, and a hungry gator will eat just about anything, including carrion, pets and, in rare instances, humans," says National Geographic.
Crocodiles and alligators have a few notable differences, according to the Florida Wildlife Conservation Commission.
Crocodiles have a grayish green color, a narrow tapered snout, and its fourth tooth on its lower jaw sticks out when its mouth is closed.
Alligators, on the other hand, are black in color, has only its upper teeth exposed with its mouth closes, and has a broad rounded snout.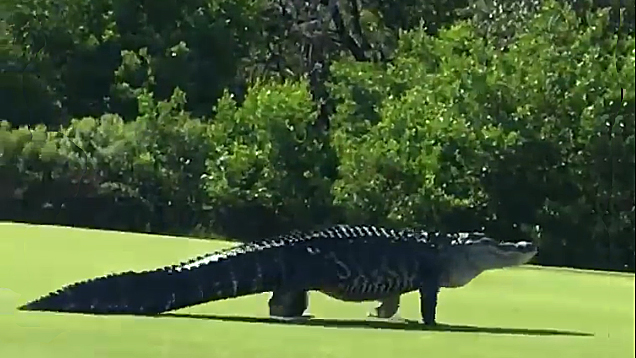 Gators Have Unusual Way to Survive Winter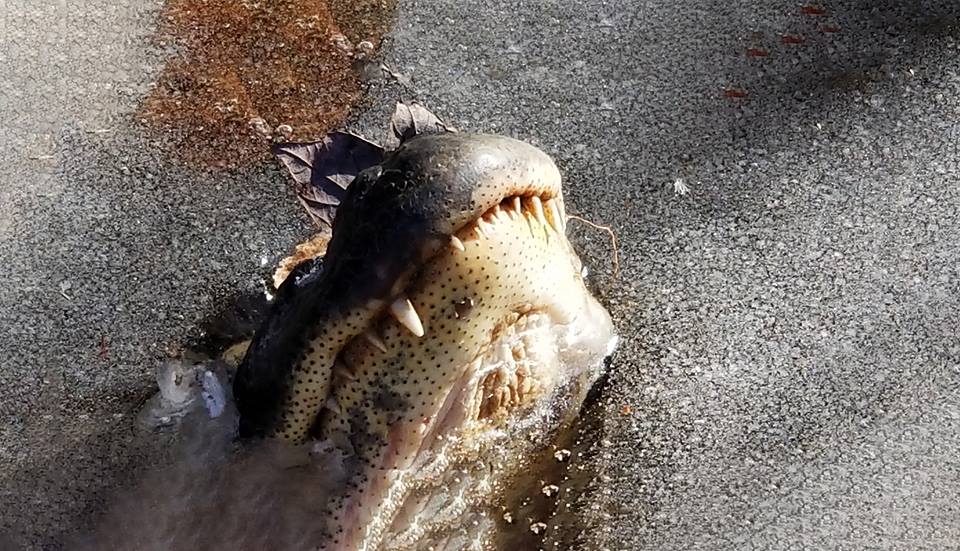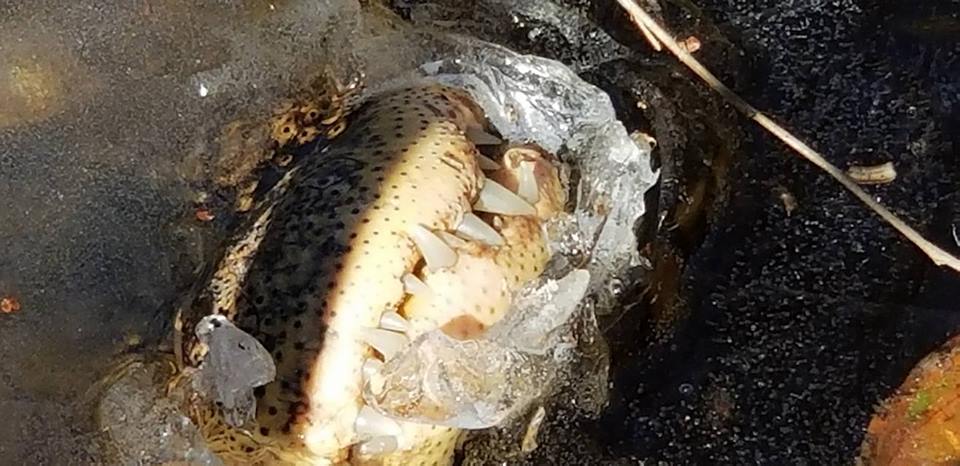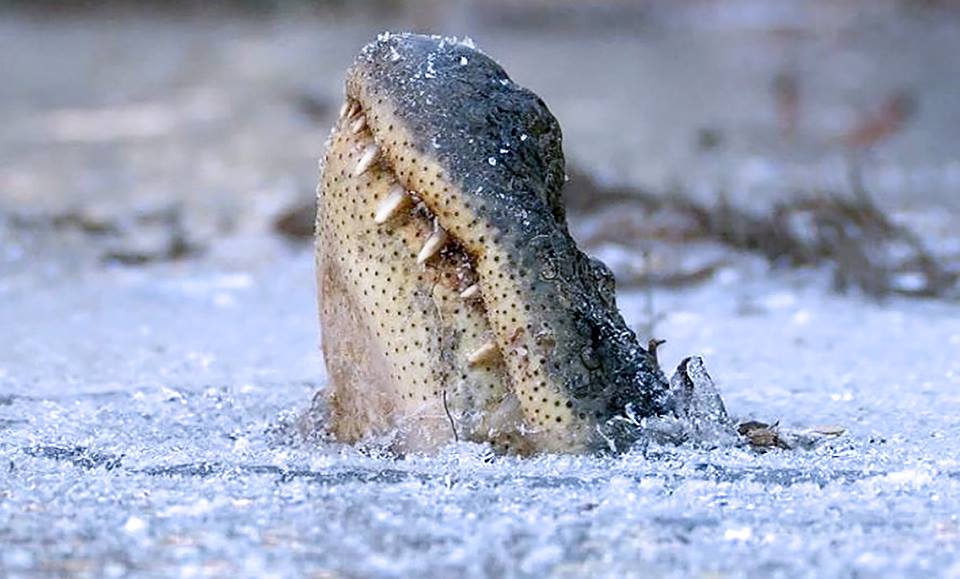 Alligators in a North Carolina swamp have once again been caught on film allowing their snouts to be frozen into the water just as it dips below freezing.
Last year, the alligators at the swamp park displayed the same behavior, picking up interest around the world with the rarely seen winter survival strategy that allows them to keep breathing for days in the ice.
Typically found in the humid heat of the Everglades and southern states, where frozen swamps are rare, alligators might not appear to need cold weather survival skills.
The 65-acre Shallotte River Swamp park and sanctuary is near the northern edge of the alligator's habitat in North Carolina.
Epoch Times' Simon Veazey contributed to this report.