American forces leaving Syria will be assigned to western Iraq, confirmed U.S. Secretary of Defense Mark Esper on Saturday.
While en route to Afghanistan, Esper told reporters that those troops will carry out operations against the ISIS terrorist group from the neighboring country, but the Pentagon hasn't yet figured out the logistics.
"The U.S. withdrawal continues apace from northeastern Syria… we're talking weeks not days," Esper told reporters, according to Reuters. He's referring to the 1,000 U.S. troops that were pulled back from northern Syria.
"The current game plan is for those forces to re-position into western Iraq," Esper said, adding that the move would "help defend Iraq" while countering ISIS.
Esper said the departure from Syria will take several weeks and will involve aircraft and ground convoys, Reuters reported.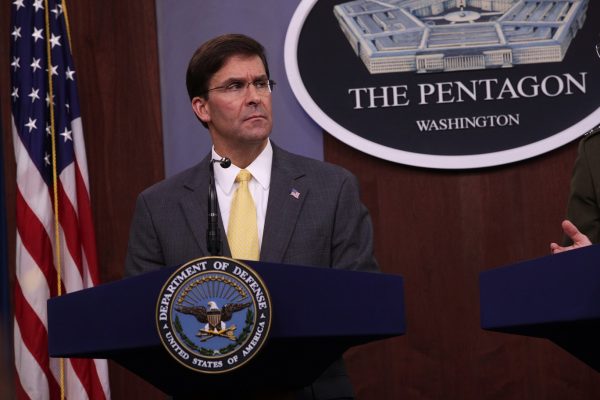 But, he added, "Things could change between now and whenever we complete the withdrawal," The Associated Press reported. The move to Iraq is the "game plan right now," he said.
Last week, Vice President Mike Pence announced a five-day ceasefire between Turkey and Kurdish forces in Syria. It has allowed Kurdish fighters to pull out all of its forces from Ras al-Ain, located along the Syria-Turkey border, a spokesman for the Kurdish-led Syrian Democratic Forces told EuroNews.
"We don't have any more fighters in the city," Kino Gabriel, the spokesman, said in a statement.
"I think overall the ceasefire generally seems to be holding, we see a stabilization of the lines, if you will, on the ground, and we do get reports of intermittent fires, this and that, that doesn't surprise me necessarily," Esper said, Reuters reported.
At the same time, Turkish President Recep Tayyip Erdogan said on Sunday that officials "expect our American allies to keep their promises this time," according to the Anadolu news agency.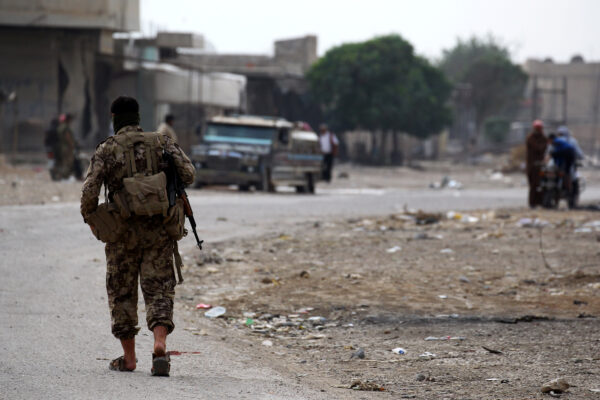 On Saturday, the border area experienced fighting between the Kurds and Turkish forces, with both parties accusing one another of violating the ceasefire, the Wall Street Journal reported.
There have been concerns that Turkey's incursion into northern Syria could allow for the resurgence of ISIS amid fears that Ankara would commit human rights abuse and war crimes against the Kurds. Turkey has long viewed the Kurdish YPG fighters as terrorists.
Critics have said that the U.S. pullout from northern Syria was effectively a green-light for Turkey to launch its mission. President Donald Trump denied those allegations and warned Erdogan of such action on Twitter and via a White House letter.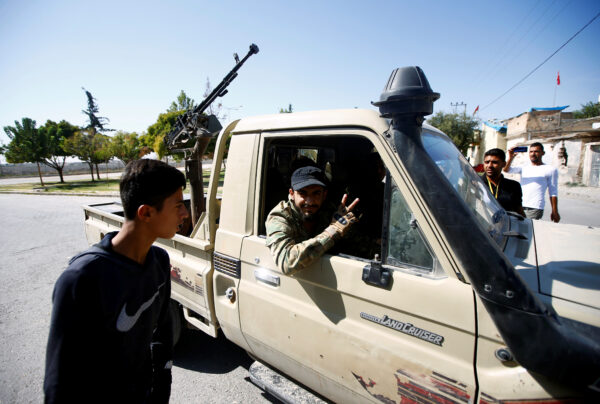 On Sunday, a mostly Democratic delegation of American politicians led by House Speaker Nancy Pelosi (D-Calif.) visited Jordan to speak about the situation in Syria.
A statement from the Speaker's office Saturday said Pelosi and Rep. Eliot Engel (D-N.Y.), Rep. Bennie Thompson (D-Miss.), Rep. Adam Schiff (D-Calif.), Rep. Ron Kind (D-Wis.), Rep. Susan Davis (D-Calif.), Rep. Stephen Lynch (D-Mass.), Rep. Elaine Luria (D-Va.), and Rep. Mac Thornberry (R-Texas) arrived in the country to meet with King Abdullah II and other officials.
"This evening, our bipartisan delegation was honored to meet with His Majesty King Abdullah II, Crown Prince Al Hussein bin Abdullah II, Prince Feisal bin Al Hussein, Foreign Minister Ayman Safadi and senior Jordanian officials," she said in a statement about the meeting.